December 21, 2019
TNAA's RN to BSN Degree Program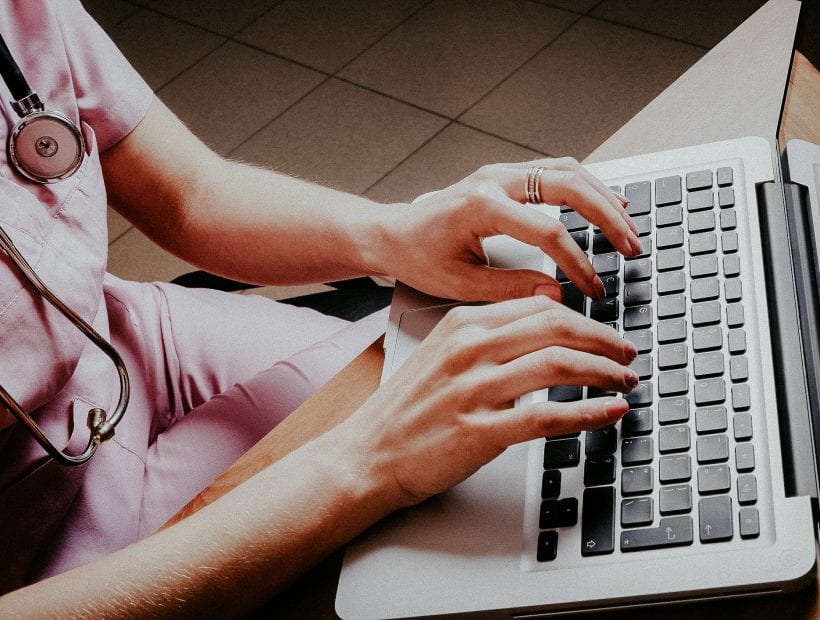 RN to BSN Degree Program
Although some travel nurses have a long, successful career with just an Associate's Degree in Nursing (ADN or ASN), more and more healthcare facilities are requiring any nurses interested in travel assignments to have a Bachelor of Science in Nursing (BSN) Degree. While this is a great way to advance your nursing knowledge and increase your marketability as a traveler, it can get expensive!
At TNAA, we love to see our travel nurses succeed in achieving their goals, and we want to help in any way we can. That's why we're proud to offer our RN to BSN Degree Program, which reimburses 100% of eligible tuition costs. Read below to see how you can get started.
How Tuition Reimbursement Works
TNAA has partnered with Aspen University to offer a BSN degree program available completely online, open to travelers anywhere in the country. The program allows students to work at their own pace, completing the their degree in as little as 12 months or up to 24 months. Students are required to pay all tuition and fees upfront, and TNAA will provide 100% tuition reimbursement once the program is successfully completed and documentation has been submitted proving all eligibility requirements have been met.
Am I Eligible?
The RN to BSN Degree Program is open to all TNAA travelers with an RN degree. To qualify, travelers who complete the program in less than 18 months must take four 13-week assignments with TNAA. Travelers who take 18-24 months to complete the program must take six 13-week assignments. And although these four or six assignments are all that are required for participation in the program, we hope we can help all of our nurses continue to find the perfect travel assignments to fit their needs throughout their entire travel careers!
When Do I Get Reimbursed?
Students will be required to pay all tuition and costs upfront, but Aspen University makes it easy with an interest-free payment program with payments of as little as $250 per month. Once the BSN degree has been completed, travelers must submit all required documentation to TNAA and then reimbursements will be paid out within 45 days.
How Do I Get Started?
The RN to BSN Degree Program is only open to TNAA travelers. If you already travel with us, visit our RN to BSN Degree Program page to apply. Then visit Aspen University's BSN Program website to enroll in the program. Each applicant is responsible for enrolling in Aspen University's program individually.
If you have questions about the program, contact us here for more information and answers to frequently asked questions. Also, visit Aspen University's website for more information on the online BSN program.
Real Nurse Review: Getting my BSN With TNAA
We're committed to changing the travel nurse industry for the better. But what does that look like? We asked ourselves how we could make a lasting impact and determined we needed to invest in nurses and their education. Financial roadblocks can create more student debt or prevent smart, capable nurses from leveling up their future nursing careers. And we believe in better.
We chatted with a TNAA nurse who is almost finished with the program to share her experience. After all, nurses just understand each other. Meet Wendy, an ER travel nurse who hopes to inspire ADN nurses to earn their BSN.
Tell us about your journey from RN to BSN.
"I'm in my final class with the RN-BSN program at Aspen and it feels so good! I'm so excited to almost be done. I went to a three-year hospital-based program in Canada, and always planned to go back and get my BSN but life and kids just got in the way. I also didn't have the money to put out for it and didn't know how I could budget it. The first thing I had to do was to complete an assessment of my Canadian education and license and that was going to be $500, a big deterrent!
About 7 years ago I started working at UNCW as the charge nurse in the student health center. I helped in the lab and when they were getting their CLIA inspection (like JCAHO for labs), they had to analyze my transcripts for my job! I also was able to take 1 free class per semester so figured I shouldn't pass that up and started taking some electives.
It was time to enter the nursing program, but the math class was really standing in my way — I haven't done math in 25 years, didn't want to relearn that! So I was contemplating travel at this time and accepted an assignment with TNAA.
I was an ambassador and during my weekend in Arkansas I was told about the RN-BSN program at Aspen and I thought it was perfect, no math either. I would only have to pay $250 per month and when I finished I would get reimbursed — sign me up!"
How have you adjusted going back to school?
"My journey started 2 years ago. I took my time: I took a few weeks in between classes at times due to scheduling and a year of working on my house after Hurricane Florence, but here I am in the last class, nursing leadership. I was super nervous about going back to school, but It is easier than I remembered! I think it's because I'm older and have all that experience and maturity under my belt, it's just different."
How are the classes?
"I am currently sitting at about a 3.9 GPA. All of the classes at Aspen are set up the same way. Discussion post due Thursday, Responses x 2 by Sunday and paper or PowerPoint by Monday, all classes are eight weeks long. It was nice because you could easily schedule your classes around it because it was always the same, super convenient. The first nursing class was how to write a paper step by step, and then you had an outline that you could follow for the rest, so it was pretty easy to write the papers. I usually only took 1 class at a time because I have a lot of other commitments, but a couple of times I did 2 classes and it was fine, really not too bad. There were 2 classes that you had to get some volunteer and shadowing hours in — but not too many so it was easy to complete those hours. The professors I found very easy to work with and willing to flex at times as long as you kept the communication open!"
How do you balance travel nursing & being a student?
"So the best part? I could easily do the classes while traveling! I traveled for two years to Reno, Myrtle Beach, Connecticut, Savannah, and Lumberton, NC. My graduation is in May and I've decided to walk. The funny thing is that the graduation ceremony is in Denver and I have a brother there and a friend that just moved there. So a group of us are going to make a little vacation out of it. I'll see my friend, visit with my brother, and will actually have people going to my graduation. Then my parents told me the other day they too are driving down from Canada to come and see me walk which I find incredibly funny!
Overall, how has it been earning your BSN?
"It's been a good experience, it was very organized and lots of resources to make sure you are successful. There is an open book test at the end that I also still need to complete but they give you a study guide and two chances to pass so I'm not too worried about it. I'm excited to graduate and get reimbursed, that is going to be very nice! It's like I've just had little savings account all along while I paid my $250 per month."
What advice do you have for RNs thinking of going back to school to earn their BSN?
"If you are thinking of getting your BSN and traveling, this is the way to do it! TNAA is awesome to work for and this is one of the reasons, they support their nurses and encourage their growth. There were travel positions I couldn't get because I didn't have my BSN, so it will open you up to more possibilities, always great to have more options! Some days it is a struggle to get motivated but it was really the best decision I have made in a long time and do not regret it for a second."