September 21, 2018
The Best Mobile Apps for Travel Nurses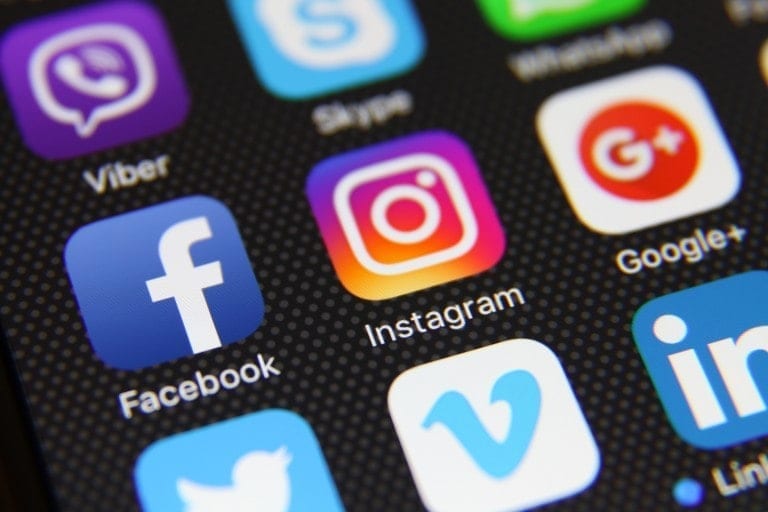 As any travel nurse knows, constantly traveling on the road to and from assignments and getting acquainted with a new city, mobile apps can help tremendously! Read on to learn more about ten of the best mobile apps for travel nurses.
1. Waze
Waze uses the power of crowdsourcing to help you find the best route possible. Members easily report where police officers are, construction sites, accidents and more. You can receive notifications that alert you about what's happening on the road, connect with Facebook friends, and find the cheapest reported fuel prices. In many cities, you can even use Waze Carpool to commute to and from work together via app requests.
2.  GasBuddy
GasBuddy is a location-based app that uses to GPS to find you the cheapest gas prices, no matter where you are. They have a database of over 150,000 gas station convenience stores that provide fuel prices, in real time. They also have a feature called "Pay with GasBuddy" which allows you to save at least five cents at the pump every time, or receive cash back shopping points when you fuel up. You simply connect your checking account, they send you a card to swipe, and you start saving. And, if you drive a lot of miles as most travel nurses do, you may consider the GasBuddy Plus. You pay a yearly fee of $50 and save up 20 cents per gallon on up to 40 gallons per month, and five cents on every fill after.
3. Google Trips
Whether you are exploring a new city on assignment or taking an amazing vacation in between assignments, the Google Trips app makes it easy to plan and organize your trip. It will instantly map out half-day or full-day plans, complete with a magic wand you can tap to see more attractions. If you use Gmail to book your trips, Google Trips will automatically collect your reservation details and store them right in the app for your convenience.
4. Bandsintown
Are you a music lover? Rated the 1 concert discovery app in the world, Bandsintown gives users a custom, personalized approach to searching for and tracking your favorite musicians so you can be sure to catch a show. The app also saves your music preferences to help you discover new bands and artists around the world.
5. MeetUp
As any travel nurse knows, getting to know new people can be a challenge in any new city, large or small. Meetup is an online community that helps users meet new people and experience new venues. Meetup options are endless. Visit a brewery, try a new restaurant, make new friends hiking, or take a class to learn another language with others. Many MeetUp users discover lifelong friends. Are you the organizing type? You can create your own Meetup and draw a crowd on your own!
6. Airbnb
Airbnb was born in 2008 and today they boast more than three million active listings in over 191 countries. If you are looking for a place to live on assignment, planning your dream getaway, or considering making some extra money by becoming an Airbnb host while you're on assignment, this app has what you are looking for!
7. Hipmunk
There's no shortage of travel planning services available, but Hipmunk is one of the most comprehensive, easy to use ones we've seen. The website and apps search hundreds of commercial flights, Amtrak routes, charter flights, hotels and vacation rentals to help you plan your travels with ease. HelloHipmunk even uses artificial intelligence that acts as your own personal travel assistant by integrating with Facebook Messenger, Slack, or Skype.
8. WalMart Grocery
The average trip to the grocery store lasts 41 minutes, and the average person goes to the grocery store 1.5 times per week. That's 53 hours – more than two full days – spent at the store.  The Walmart Grocery app makes filling your refrigerator and pantry simple. You stock up your cart on the app or website, choose a pick-up time window and check out. If you forget to add something, you have several hours to add more items to your order.
When you're on your way to pick up your order, open the app, click "I'm on my way," and park in one of the designated Grocery Pickup spots. You don't even need to get out of the car – they load it up for you and you are on your way. In select cities, there is the option to have your groceries delivered. Your Walmart Grocery account saves your favorites and past purchases to make creating your next order simple. Get $10 off your first order, and $10 for every person you refer when they make their first order!
9. AllTrails
AllTrails makes it easy to discover the best trails on assignment, especially when you aren't familiar with the city. With over 50,000 hand-curated trails and over 9 million users, there are plenty of crowdsourced photos and user reviews help you decide where to hike, bike or run, and you have the opportunity to share your experiences with the online community.
10. BringFido
Do you bring your canine companion on assignment? BringFido helps travelers locate over 250,000 pet-friendly hotels, dog parks, dog-friendly restaurants, pet stores, animal trainers, veterinarians, dog events, and more! Don't forget that Travel Nurse Across America offers optional pet benefits to make traveling with pets easier!