November 8, 2017
Day Trip Planner: Great Ideas for Your Day Off in Charlotte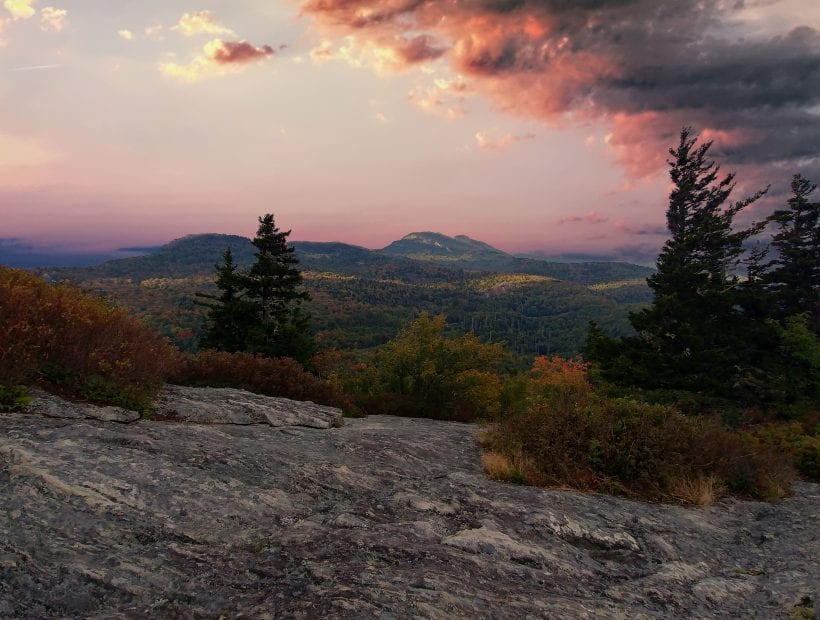 Travel Nurse Assignments in North Carolina: Things to Do
Known as Queen City, Charlotte, North Carolina, is one of the friendliest cities in the United States thanks to that all-important southern charm. Although there is plenty to do within the city limits — the US National Whitewater Center, Freedom Park and even an amusement park — sometimes you just need to get out and explore. Luckily, Charlotte is within a stone's throw of some excellent cities and sights for a day's adventure.
What to do in Lexington — 1 hour 
Lexington is an easy day trip. If you've got a hankering for real barbecue, hit the road and travel an hour northeast of Charlotte to visit the self-proclaimed Barbecue Capital of the World. Those looking to fill their bellies with BBQ should head down in October for the annual Lexington Barbecue Festival — it's even listed as one of the 1,000 Places to See in the USA and Canada Before You Die. If you're a wine lover, Lexington is also home to a number of vineyards, including Childress and Weathervane.
What to do in Winston-Salem — 1 hour
A short trip from Charlotte, history buffs and wine lovers can indulge in Winston-Salem, a town that traces its roots back to the 18th century. Tour the West End Historic District for its historic buildings, quaint shops and cozy themed restaurants. After a day of learning about life in the olden days, you can go learn about one of man's oldest drinks: wine. The area boasts dozens of vineyards and wineries — just be careful that you don't sample too much, or that day trip may turn into a two-day trip!
What to do in Asheboro —  90 minutes
Located just outside of Charlotte, Asheboro has one thing Charlotte doesn't: a zoo. For animal lovers, the North Carolina Zoological Park isn't just any zoo — it is the third largest in the US, and it features over 1,000 animals on nearly 1,500 acres. For those not so keen on the idea of spending the day at the zoo, Asheboro boasts an impressive aviation museum, tons of historic buildings, and an active archaeological site that explores the native American tribes that once lived in the area.
What to do in Chapel Hill — 2 hours
Most commonly known as the home of the University of North Carolina at Chapel Hill, this little city has more to do than your average college town — though catching a game of college ball should be on the list of things to do in Chapel Hill. The city has been rated one of the "foodiest" towns in America — gourmands will get their fill of southern treats and highbrow cuisine — and its offerings such as art galleries and community fairs make it a cultural hotspot.
What to do in Asheville — 2+ hours
Music and mountains: that's Asheville, North Carolina. After a journey along the Blue Ridge Parkway, put on your hiking boots to trek a slice of the Appalachian Trail or explore the Pisgah National Forest. Once you've experienced the best that nature has to offer, you can switch gears and experience the best that man has to offer: the Biltmore House, the largest privately owned residence in the US. The music scene is Asheville can't be beat, with frequent live music events and the must-attend Friday night drum circle in Pritchard Park.
Raleigh — 2.5 hours
The capital city of North Carolina, Raleigh is a true metropolis. Art, history, music, food, nature, sports and more are all found within the city limits, making it a little difficult to narrow down the sights to make a one day trip. You have your pick of museums — the North Carolina Museum of Natural Sciences, the Museum of History and Museum of Art, for example — and plenty of shops to browse. And though it's a city, there is plenty of green space, including the 33-mile Neuse River Trail.
Wilmington — 3.5 hours

You may have to get up early to fit Wilmington into a day trip, but it's well worth it — especially if you're a fan of TV and film. The filming location of famed teenage dramas Dawson's Creek and One Tree Hill (OTH fans, check out these locations), Wilmington is the place to go to reminisce and enjoy the beauty of the beaches, including Wrightsville Beach or Kure Beach. A true beach town, you can take a mini-vacation to relax, shop and enjoy the sun after a hard week's work.
Travel nurses often have the travel bug — that's one of the reasons they take the job! — so it's natural that they don't want to sit still in one place for very long. Take advantage of living in Charlotte, and spend a day at some of the best places for food, nature and the state has to offer.
Ready to take an assignment in North Carolina?