April 12, 2017
Day Trip Planner: Great Ideas for Your Day Off in San Francisco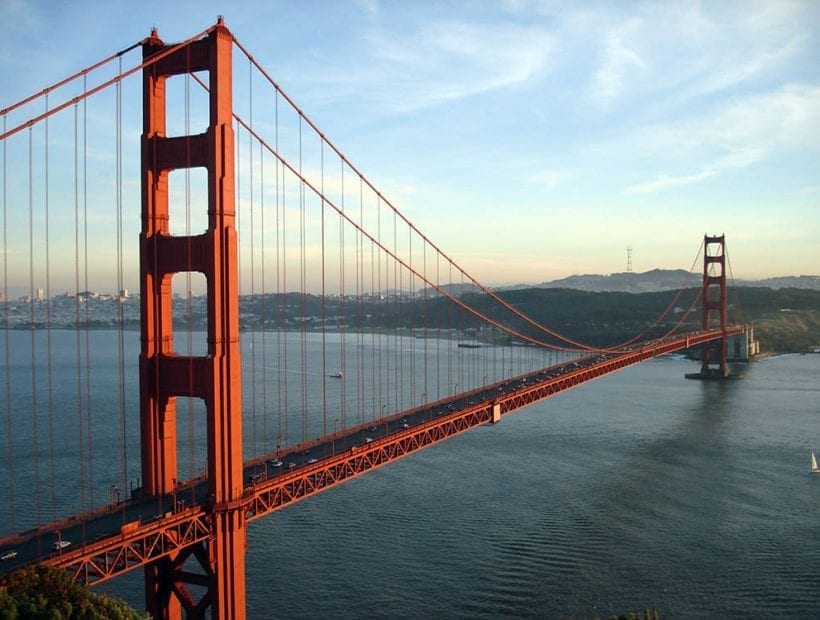 Great Ideas for Your Day Off in San Francisco
San Francisco is one of the most popular cities in the U.S. The City by the Bay has a little bit of everything because it's the cultural, commercial and financial center of northern California. This highly popular tourist destination has cool summers, foggy skies, beautiful architecture, the Golden Gate Bridge and Fisherman's Wharf. San Francisco also happens to be the second most densely populated city in the U.S. next to New York City.


Despite all the wonderful things to do in the city, you may feel the need to escape every now and again. Take one of these day trips to get a breather.
Sausalito — 30 minutes
Sausalito has small-town charm and a beautiful waterfront across from the Golden Gate Bridge. There are several biking and running routes and you can also enjoy kayaking, sailing and rowing. A couple great restaurants here are The Trident or Fred's Place.
Palo Alto — 50 minutes 
Palo Alto has a charming downtown with cafes, restaurants and plenty of shopping. There's also the Filoli estate, which is on 654 acres designed as part of the Golden Age of American Gardens. Stanford University is also well worth a tour. There are many options for accommodations in Palo Alto, but two notable ones include Rosewood Sand Hill and the Westin Palo Alto.
Los Gatos — 1 hour 
Los Gatos was founded in the 1850s with the building of the Forbes Mill flour operation. Los Gatos is where you can brunch in style at the foot of the Santa Cruz Mountains. Manresa Bread is a great choice for the daytime, which is the sister of Michelin-Star restaurant Manresa. The Powell Sweet Shoppe has modern takes on old school candy including bacon candy stripes and beer-flavored jelly beans. You can even catch a screening of Charlie and the Chocolate Factory in old movie theater seats. The New Almaden Mining Museum, which was built in 1854, is worth a visit. If you're in the mood for some exercise, you can hike up to English Camp in the County Park next door to see the other mine buildings.
Napa Valley — 1 hour & 15 minutes
If you love wine, then a trip to Napa Valley is a must. It's a world-famous region with hundreds of wineries and amazing vineyards including the casual V. Sattui Winery that has a grassy picnic area for hanging out. A great place to grab a burger is Gott's Roadside where you can enjoy a kimchi burger with fried egg, kimchi, delicious bacon and spicy gochujang mayo.

Big Sur — 2 hours & 40 minutes
Big Sur is one of the most captivating areas in all of California. The 90-mile stretch of the California coast has everything from hiking to wellness treatments to amazing views from the Cliffside. Currently, much of the famous Highway 1 is closed due to landslides that have affected the area. Several places are set to reopen in June, so it's a good time to start planning your trip.
The famous Esalen has glorious hot tubs that overlook the Pacific Ocean and Hunter S. Thompson was once a security guard there. (Note: Esalen is set to reopen on June 9.) The winding Cliffside roads are every automaker's dream spot for filming commercials. They're intimidating to drive, but Nepenthe is a must-see and worth stopping by for a drink. The spot to go for breakfast is Big Sur Bakery, which is slated to open at the end of April or May.
As much as you may fall in love with San Francisco, there are so many places to see beyond the city limits. Whether you want to see ocean views, beautiful rolling hills and vineyards, or quaint towns, there is no shortage of places for a day trip from the City by the Bay.
Ready to take your next assignment?