December 21, 2020
COVID-19 Vaccinations: FAQ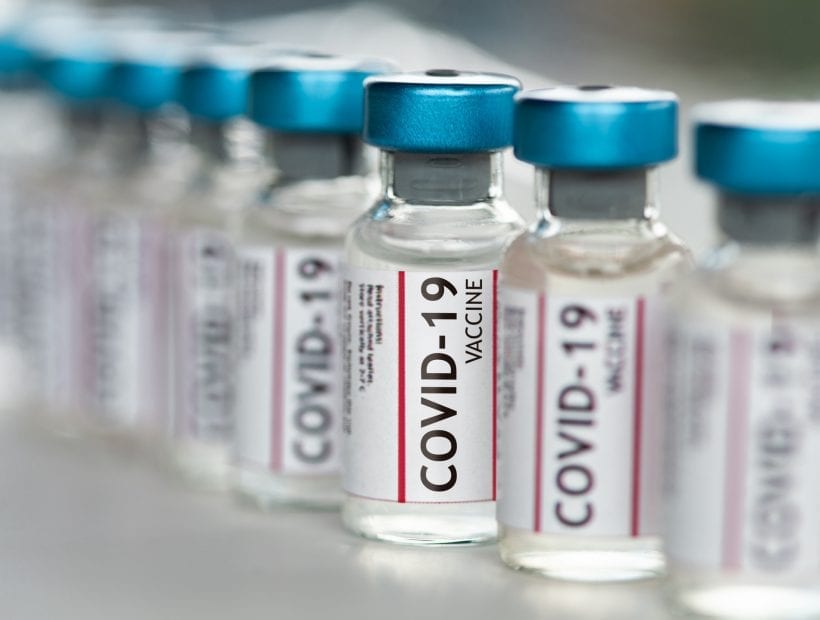 *This post was last updated on January 20.
Recently, shipments of COVID-19 vaccines have started to be delivered to hospitals and deployed in emergency usage for health care workers. As such, we have received an influx of questions about the vaccine from our travelers. We have compiled a list of some of the most frequent questions here to help answer them and clear up some of the confusion around the vaccination process and what it means for healthcare travelers.
Q: What Types of COVID-19 Vaccines Are There?
A: There are two types of COVID-19 vaccines. Pfizer's and Moderna's vaccines are mRNA-based, and they instruct mRNA in the cells on how to create spike proteins to trigger an immune response to COVID-19. These are currently available, and require one shot now, and then a second shot 3-4 weeks afterwards. Johnson & Johnson's vaccine is virus-based, and it uses a cold virus to trigger an immune response much like other common vaccines. This vaccine is awaiting FDA approval, and will require one single shot. It is important to note that you cannot mix-and-match vaccines, since they function in different ways. You should only receive one type, and if you receive an mRNA vaccine, your second shot must come from the same company as your first one.
Q: Where Can I Get a COVID-19 Vaccine, and What Do I Need to Do to Get One?
Currently, COVID-19 vaccines are only available at hospitals. In the future, other facilities such as clinics will carry vaccines, but they are not a part of the current deployment wave. We are currently working on learning which clinics will receive the vaccines, so we can provide this information to our travelers as soon as possible.
If you are at a hospital that has received the COVID-19 vaccine and would like to receive it, we strongly encourage you to learn how the hospital is distributing the vaccine and get yourself included. For instance, some facilities are using lottery systems, while others are using tiered systems. If you run into any issues or are denied a vaccine by a facility on the basis of being a traveler, please reach out to our clinical team who will be able to help you. Once other facilities such as clinics begin receiving vaccines, we also encourage you to take advantage of this if you have yet to receive one, as this may be faster and easier than going through the hospital.
Q: Is Receiving the COVID-19 Vaccine Required for Me to Go on Assignment?
A: At this time, no facilities are requiring travelers to receive the vaccine in order to go on an assignment. However, it is possible that some locations may take this approach in the future. Should this occur, we will be updating any jobs posted by these facilities to make it clear to travelers that they do require the vaccine.
Q: Will My Pending Assignment Be Delayed if I Am Not Vaccinated or Partially Vaccinated?
A: As no facilities are currently requiring partial or full vaccinations to work there, we do not anticipate this to result in delays for travelers with pending assignments. However, this will ultimately be a facility-specific decision, so it is good idea to either double-check with the facility or have our clinical team do so for you to avoid any potential hang-ups.
Q: My Current Assignment Is about to End. What Are My Options for the Vaccine?
A: If your current assignment is about to end, then you may wish to either check in with your home hospitals to see if they may be able to provide you with the vaccine, or reach out to your next hospital to see about receiving the vaccine when you arrive. You may also try extending your current assignment, and checking local options once the vaccine is more widely distributed. If you have received the first shot of an mRNA vaccine near the end of your current assignment and plan to receive the second one at your new assignment, make sure that they both come from the same company.
Q: Will My Health Insurance Cover the Cost of the Vaccine?
A: Major health insurance companies such as Cigna (TNAA's plan), Blue Cross, and Aetna are expected to include COVID-19 vaccinations as part of their wellness plans, which would make them completely covered. ACA plans may require an out-of-pocket payment for the vaccine. TNAA offers day-one insurance coverage, along with an insurance bridge between assignments, which means you can receive an initial or follow-up vaccine shot during this time and still have it be covered by your insurance.
Q: I'm Worried about Side-Effects Preventing Me from Working. What Are My Options?
A: According to Pfizer, there have been "no serious safety concerns observed" during their vaccine testing, with the most frequent temporary side-effects being fatigue and headaches. Moderna also noted that the common temporary side-effects from their trials have been minor swelling, redness and light pain at the injection area. In their latest trial, Johnson & Johnson found that the most frequently experiences side-effects were fever, fatigue, muscle and injection-site pain and headaches. For the latest developments regarding COVID-19 vaccines, including side-effects and recommended usage, you can check the CDC's guidelines on their site here: https://www.cdc.gov/vaccines/hcp/acip-recs/vacc-specific/covid-19.html
Should you need time off to recover from any temporary side-effects, you can use any available sick time that you may have to take time off while also not missing out on any income. Our Employee Assistance Program and company chaplains are also available to all travelers who have worries regarding the vaccine.
Q: What Will Happen if I Don't Receive the Vaccine?
A: As the vaccination process is currently just beginning, it is difficult to say with certainty what may happen should you choose to not receive a COVID-19 vaccine. It is possible that jobs may become limited, but ultimately it is your decision based on what you feel is the best choice for your health and career.