May 24, 2019
How to Choose a Travel Nursing Assignment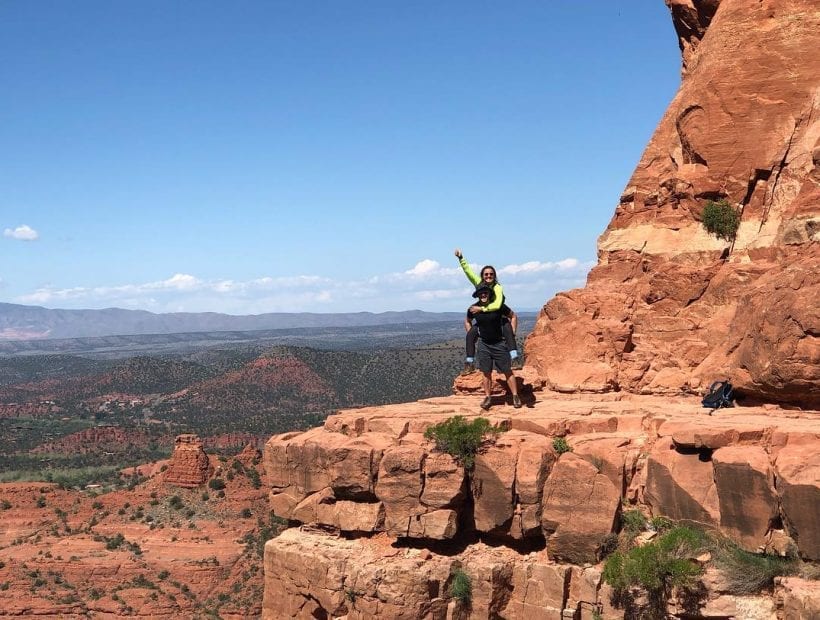 Choosing a travel nursing assignment can keep you up at night fretting over the decision. As you toss and turn, you wonder – is location or salary more important? Do you want to be close to home or in your dream city? Do you want a small or big facility? What about a hospital with an excellent reputation?
High demand for travel nurses gives you a wide array of options, which can make your decision harder. Weighing all the factors of a travel nursing assignment and applying an efficient decision-making technique will make the process easier so you can decide, feel confident, and be on your way.
What Factors to Consider When Choosing an Assignment
While everyone will have different factors that are important to them and their personal decision-making process, there are a few common factors that all travel nurses should consider. Plus, we spoke to our nurses to find out what they look for when choosing an assignment.
Destination, Destination, Destination
This is the fun part, where you get to create a list of your top destinations. Where have you always wanted to visit? TNAA travel nurses Ally and Zane usually look for location-based assignments on seasonality and outdoor activities. On her first assignment, Ally decided on a location that was within driving distance to her home. Some important things to consider when choosing based on destination: weather, walkability, crime, and housing costs.
Housing & Cost-of-Living Factors
Most travel nursing agencies offer several housing options, like corporate housing or a housing per diem. While most of our travelers choose the per diem, a non-taxed reimbursement for housing costs, we still support them in finding comfortable, furnished, and safe housing options. You can read more about our incredible housing department here. It's an important factor when choosing an assignment. Places like San Fransisco are known for expensive housing costs and can be more difficult to find housing. Housing costs are high on the list of deciding factors for a lot of our travelers.
Working at a Prestigious Facility
Travel nurses have the opportunity to work at some of the greatest hospitals and teaching facilities in the country without having to make a permanent move. A lot of travelers keep a list of prestigious facilities or skills they want to sharpen as their compass when choosing an assignment. Research the hospital and ask questions during your interview, which we cover here, but mostly think about your day-to-day tasks as a nurse and what your non-negotiables are. TNAA traveler Ben tries to choose facilities based on what charting system they use, so while his environment changes, how he does his work doesn't. However, he is willing to compromise a charting system for a prestigious facility. It's important to figure out what and where you're willing to compromise.  
How to Accept an Assignment With Confidence
Take the criteria above and any other factors that are important to you – such as duration of assignment or proximity to home – and plug them into a decision-making worksheet. This process allows you to weigh all options according to a point value so you can easily compare opportunities based on your priorities.
The key to making a good decision about your next assignment as a travel nurse is knowing what is important to you and following a logical decision-making process that will help you honestly evaluate the opportunity. This helps guard against "buyer's remorse" or making an "in the heat of the moment" decision and ending up with an assignment that you truly won't be happy with. If you don't get your first pick for a travel nursing assignment, don't fret. Your second and third options may be better than you imagined and by following this process you'll feel comfortable taking any of them.
Your recruiter is also a great resource. They've likely had travelers or had colleagues' travelers, work somewhere that they think may be a good fit for you. Be open with them about your professional goals, financial goals, and non-negotiables. They may surprise you with an area of the country or facility that you end up loving!
Pro Tips from Our Nurses
Your first assignment can often be the most difficult, there is a lot of adjustment. It's important to stay focused on your long term goal. Maybe you wanted a job in Boston, but only got interviewed in Texas. This is what happened to Ben, but stay the course! He's now worked in Boston for multiple assignments, "A lot of facilities want to ensure you have a travel assignment under your belt," he said. Be open, be resilient, and be flexible.