April 8, 2023
Care For Yourself With First Stop Health, A TNAA Wellness Resource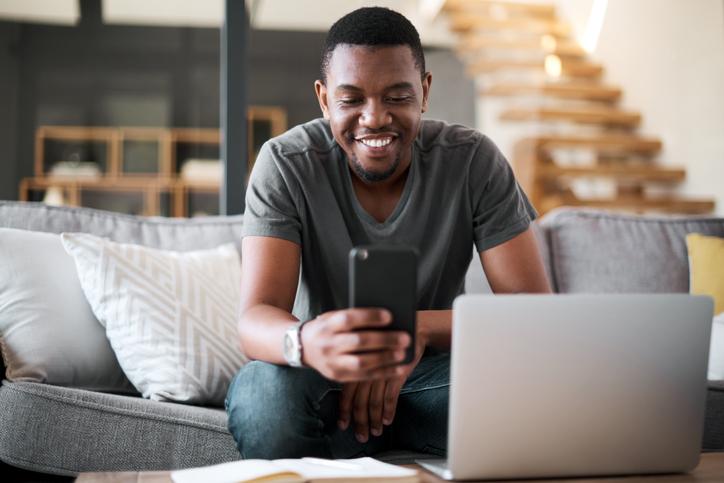 Healthcare jobs can be stressful. Travel nurses and allied health travelers help patients deal with life-and-death scenarios, complex procedures and recoveries, upset families, and scary diagnoses. On top of all that, there's the mounting stress that comes with working through a pandemic.
At TNAA, we don't want you to go through this alone. We care so much about your experience as a TNAA traveler that we offer multiple resources to support your mental wellness. We know help is needed – we've seen it, heard it, and felt it. That's why we added First Stop Health to our TNAA benefits.
Highlights of First Stop Health
Free and easy to use

Available 24/7

Completely confidential

Accessible via app, website, or phone

Fast response time

Connects you with a licensed counselor

Provided for you and any members of your family
Why TNAA Chose First Stop Health
We wanted you to have a mental wellness resource that fits your lifestyle as a traveler and healthcare professional. First Stop Health is free and readily available. The program connects you with a licensed counselor who can help you navigate depression and anxiety, personal or professional stress, family and relationship issues, grief and loss, and substance abuse. While the counseling sessions are meant to be short-term as you gain the tools and skills needed to feel better, there's no limit to how many times you access the service throughout the year. You can reach out for help via phone or video call at any time.
"Who we are as a company, our heart and care for our travelers and employees meant that we knew we needed to do more to help," said TNAA's COO Jean Cook. "We decided we must find a resource that is easy to get to, fast to respond, broad in range, and unlimited. That was the goal, and First Stop Health is all of those things."
Jean knows the benefits of this program firsthand. She spoke with a counselor to understand how she could better help a family member. According to Jean, the First Stop Health platform was easy to use, and she was called within 20 minutes of submitting her request. She received the help she needed in that one session but feels perfectly comfortable using First Stop Health again in the future.
"You can reconnect with the person you previously talked to, or you can talk to somebody different," she said. "You can talk to several people about the same thing if you want multiple opinions because it is unlimited."
Those aren't the only reasons First Stop Health stood out to us. When we were vetting programs, we wanted one that would align with our core values of owning our relationships and obsessing over the experience. To TNAA, that means our support not only extends to you but to the people you love. If they matter to you, they matter to us. First Stop Health shared the sentiment.
"They said it's open to the family, and we asked the question, 'How do you define family?" Jean explained. "Their answer was one of the reasons we knew they were a TNAA-type company. They said, 'How you define your family is how we define it.'"
We're happy to say this resource is available for you and any members of your household.
Using First Stop Health
When you use First Stop Health, your conversations are completely confidential. TNAA doesn't receive any reporting about who used the service. The only report we receive shows how often the service is used so we can know if the benefit is working for our travelers and employees.
"Based on the feedback we've received and the numbers we've seen on the reports, this resource was as needed as we thought, seems to be really appreciated, and is serving in the way we hoped," Jean said.
When you request assistance through First Stop Health, someone will reach out to you in no longer than 30 minutes. The person who contacts you will get additional information to define your exact need and will immediately hand you off to a licensed counselor or schedule a time for you to speak with the right person. If you have an in-depth need, they may recommend you to the highest level of care, which could potentially be an in-person meeting if they feel like that is the best way to serve you. Mainly though, communication is kept to video or phone calls.
If you want to use First Stop Health, here's how you can access it. While we are happy to offer this benefit, we know help can come in many forms. Some travelers are more comfortable using one resource over another. We also provide support through our Clinical Services Department, Chaplain Assistance Program, financial and legal aid through our Employee Assistance Program, and various options through agency-provided insurance. See TNAA's full scope of mental wellness support here.