August 11, 2022
13 Things to Do in California While on a Travel Assignment
A place of dreams for many, the Golden State is diverse, which means the list of things to do in California is long. The spectacular terrain includes famous golden sands, sparkling lakes, rushing rivers, and dramatic mountain ranges to rolling vineyard-covered hills. Bigger cities like San Francisco and San Jose appeal to some with their many cultural attractions, while other healthcare travelers may prefer smaller towns with lots of charm and character.
No matter your tastes and preferences, you'll likely consider an extension well before your travel nursing assignment's end. These fun things to do in California are just a few of the many options in the state.
Sample the Many Mouthwatering Eats in San Francisco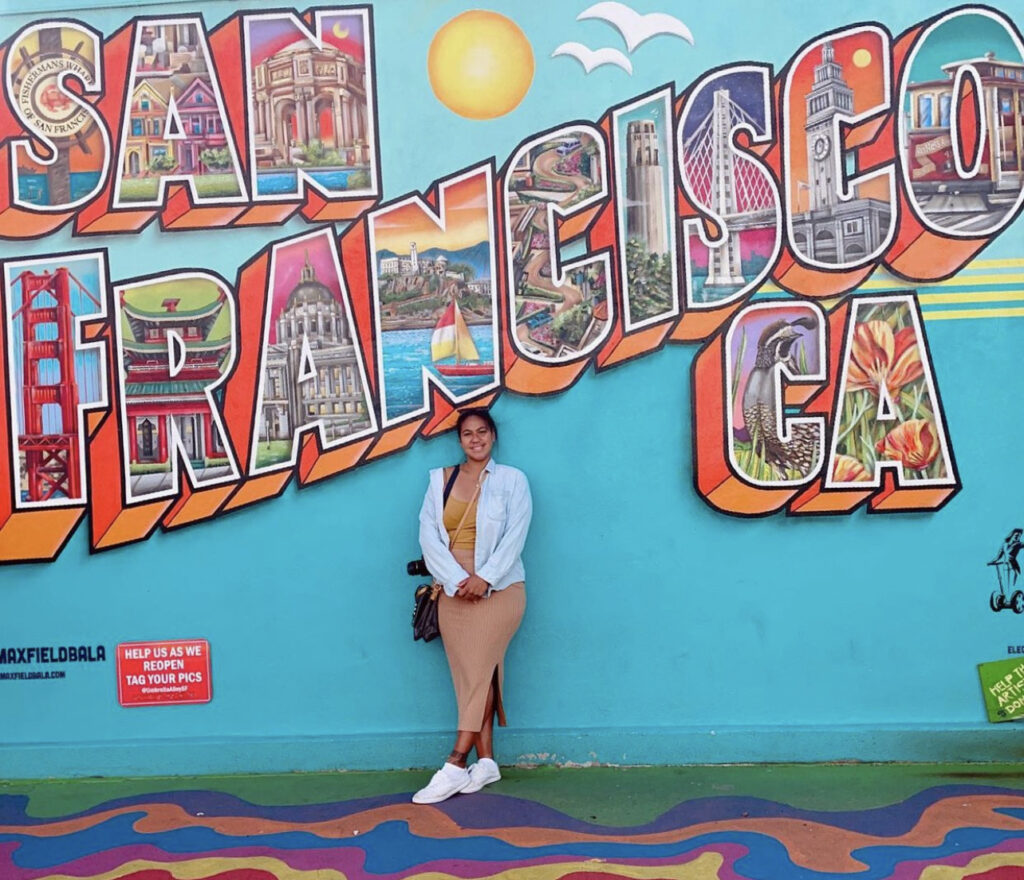 The Golden Gate City is a foodie's paradise. One of the best ways to sample a wide range of tasty eats is at the Ferry Building on the Embarcadero. It hosts a farmers' market called one of the best in the country, with diverse and high-quality fresh farm products and artisan and prepared foods available on Tuesdays, Thursdays, and Saturdays.
Food truck enthusiasts will love Off the Grid, a weekly circling of food wagons that travel to various parts of the city. Don't head to Pier 39 for your clam chowder in a sourdough bread bowl; rather, do what the locals do and get in line early at the more than century-old Swan Oyster Depot. This is also one of the top spots for Dungeness crab. There are many fine-dining establishments, too, including Michelin-star restaurants like Iron Chef winner Dominque Crenn's three Michelin-starred Atelier Crenn.
Tour Alcatraz
View this post on Instagram
A formidable fortress in the middle of San Francisco Bay, Alcatraz Island is infamous, having served as a federal penitentiary from 1934 to 1963. It once imprisoned notorious criminals like James "Whitey" Bulger, George "Machine Gun" Kelly, and Al Capone. An Alcatraz tour is one of the top things to do in California, and your adventure begins when you depart from Pier 33 with a 20-minute ferry ride.
If you're looking for a hair-raising experience, take the after-dark tour. While Alcatraz Island is haunting any time, it's particularly creepy yet fascinating at night, with tours narrated by former guards and inmates who recount harrowing tales of prison life and the many tragic attempts to escape.
Discover the Beauty of Point Reyes
Just an hour north of San Francisco is a stunning stretch of coastline known as the Point Reyes National Seashore, offering some of the most scenic seaside views in the country. Historic Point Reyes Lighthouse, built in 1870, is a popular photo-op that offers panoramic views of the dramatic cliffs and powerful ocean waves.
Wildlife is abundant here, as it's the home of nearly 500 elk often seen in Tule Elk Preserve. Watch for harbor seals that soak up the sun on the rocks and humpback whales that come to feed in the summer and fall. Gray whales also migrate through the area between December and May. If you're up for a hike, the trek on the Tomales Point Trail features jaw-dropping views the entire way, a must on the list of adventurous things to do in California.
Go Tasting and Touring in Wine Country
Wine enthusiasts will definitely be in their element as California famously offers some of the best wineries for tasting and touring in the nation. While there are many different wine regions here, Napa Valley is what many envision. This area has more than 400 wineries, like Castello di Amorosa Winery in Calistoga. 
The winery's authentically styled 13th-century Tuscan castle was built using historically accurate medieval building techniques, and it even includes a moat, drawbridge, and dungeon. Visitors can take a guided tour with tastings of the Italian-inspired wines, arguably one of the top things to do in California for couples.
Gaze Up at the Magnificent Redwoods
California is famous for its giants – redwoods that is. These awe-inspiring trees are some of the oldest and tallest in the world, dating back some 240 million years. They can be found in more than 30 parks and other properties around the state, from the Avenue Of the Giants to Carbon Canyon Regional Park.
 One of the cool things to do in California involves the redwoods, or rather a certain few redwood trees, like the Chandelier Drive-Thru Tree. A tunnel carved into the base of the over 2,400-year-old tree allows visitors to drive right through it.
Picnic at Burney Falls
Located in McArthur-Burney Falls Memorial State Park, President Theodore Roosevelt once called Burney Falls the "Eighth Wonder of the World." The 129-foot-high cascades are fed from an underground spring and experience a nearly constant flow of 100 million gallons of water per day, even during the dry summer months. Bring a picnic on your visit and pair it with the blissful sounds of the water.
Climb Mount Lassen and Discover Fascinating Geothermal Features
Lassen Peak, or Mount Lassen, is the main attraction in Lassen Volcanic National Park. Another one of the most adventurous things to do in California while soaking up the scenic beauty is the hike on the 5-mile round-trip Lassen Peak trail that ascends the Southeast Ridge to the summit, accessible in the summer through about mid-fall. Below, you'll find features similar to Yellowstone that are remnants of the former volcanic activity, including hot springs and fumaroles.
Play in Lake Tahoe
Nestled in the Sierra Nevada Mountains, Lake Tahoe is often named among the country's most beautiful lakes and offers some of the top things to do in California. The water ranges from deep emerald to turquoise, while the surrounding shores boast many long sandy beaches. Swimming, paddleboarding, kayaking, boating, and sunset cruises can all be enjoyed during the warmer months. But there's a reason to visit in every season – winter here brings world-renowned powder for some of the best skiing and boarding on the planet. A long list of entertainment awaits year-round near Lake Tahoe, from big-name concerts to casino gambling.
Get Inspired at Yosemite National Park
One of the best ways to bust stress is to bring out your inner artist, and Yosemite National Park is a great place to derive your inspiration. Home to some of the most stunning beauty in the state, Half Dome serves as a backdrop to the lush meadows and waterfalls in Yosemite Valley. When the waters of Mirror Lake are full, they reflect the majestic granite dome and the clouds that float through bright blue skies.
Marvel at Purple Sands and More in Big Sur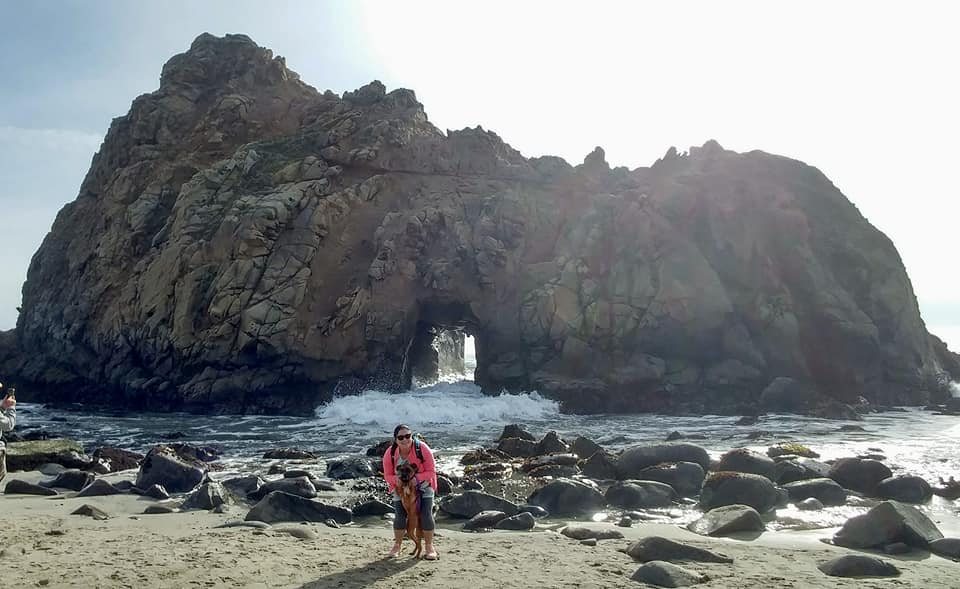 Big Sure, located on a legendary stretch of the Pacific Coast Highway in Central California, boasts lush forests that dip down to secluded beaches and deep gorges that cut through soaring, rugged mountains. A short hike on the McWay Waterfall Trail will lead you to an 80-foot waterfall that plunges to a beach in Julia Pfeiffer Burns State Park.
One of the most unique stretches of sand can be found at Pfeiffer State Beach. Its rare purple sand beach gets its hue from the manganese garnet deposits found in the surrounding rocks, and a visit here is arguably one of the top things to do in California for couples.
Experience the Royal Life at One of America's Only Castles
There's no need to head to Europe to visit a castle, as California is home to Hearst, one of America's only castles. Located along the coast among 127 acres of gardens in San Simeon, it was originally built in 1919 for newspaper mogul William Randolph Hearst and is now a state historical monument. Opulence oozes throughout the grounds with various tour options that bring visitors to see the Roman pool, legendary Neptune pool, an extensive collection of museum-quality works of art, and much more.
Go Behind the Scenes in Hollywood
If you have any interest in what goes on behind the scenes in Hollywood, you'll want to take one of the major movie studio tours, like the two-hour walking tour of Sony. Don't miss the opportunity for a drive along Melrose to Bronson Avenue, where you can capture a shot of the famous Paramount Gate where stars like Bing Crosby and Bob Hope once entered to make their iconic "Road" pictures.
For the best chance of spotting some of today's Hollywood A-listers, one of the top fun things to do in California is to watch for your favorites while shopping The Grove and Rodeo Drive.
Get Your Art On
The largest art museum in the western U.S., the Los Angeles County Museum of Art holds an impressive collection that includes works from across the globe. You'll see everything from European and Asian to Islamic and American art. One of the highlights is the Latin American collection, which includes pre-Columbia masterpieces and works by modern artists like Diego Rivera and Frida Kahlo. Not only is a visit here one of the top things do in California, but admission is free on the second Tuesday of each month.
The Golden State tops many travelers' lists of places they want to take an assignment. TNAA has a team who can get you there. Check out our latest California travel nurse jobs and allied traveler jobs and start a TNAA application to begin pursuing a career that moves you.