August 30, 2016
Travel Nurse Stories: Using Pilot's License for Pets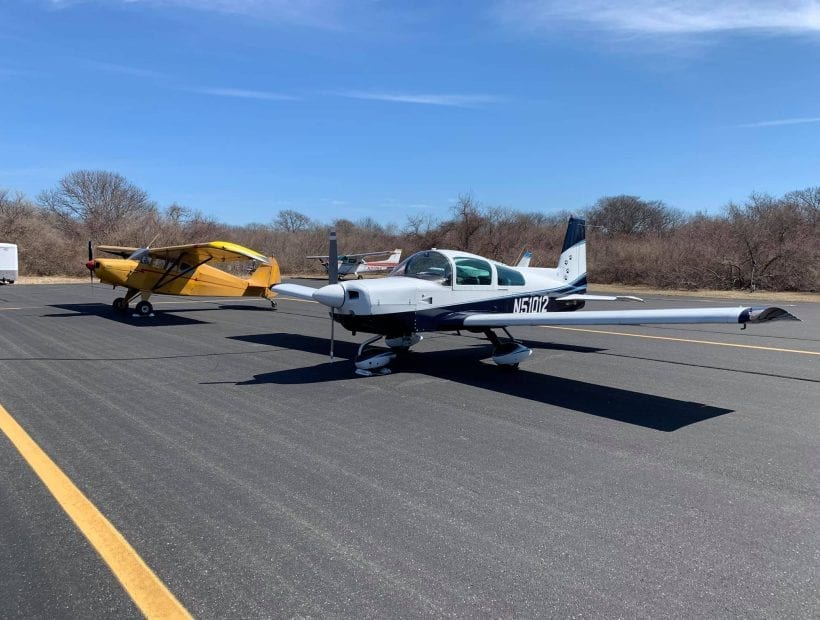 Benjamin Henry, an ICU travel nurse with TNAA, is using a personal passion to help make a positive impression in the world, one paw print at a time.
Benjamin has been traveling with us since 2014. His desire to obtain his pilot's license ignited during his first assignment in San Antonio, TX. While searching for things to do on his days off, he came across a Groupon deal for Texas Aviation.
Living Out His Childhood Dream
When he was in grade school, Benjamin flew model airplanes with his father, so it was always something he enjoyed. His experience with Texas Aviation, though, was what sparked his interest in pursuing a pilot's license of his own. No challenge seems too far out of reach to Benjamin, and travel nursing allowed him to afford his new hobby. He started putting in hours by flying with his friend Andy and finished his license in January 2016 from East Coast Aero Club in Massachusetts. About a month ago, Benjamin purchased his own airplane and instantly started using it to benefit those in need.
It was a fellow nurse on assignment, Diane, who told Benjamin about an organization that rescues animals and transports them to families ready to take them in. He knows traveling often and working 12 hours shifts makes having a pet of his own difficult right now, which is why helping deliver rescue animals to welcoming families seemed like the perfect opportunity to utilize his newly obtained pilot's license.
Pet Rescue Pilot
Currently, Benjamin volunteers his days off to help Pilots N Paws, a 501(c)(3) non-profit organization dedicated to transporting animals in need of homes to families ready to adopt a pet. Benjamin shares that his experience so far has opened his eyes in many ways. Many of the animals have been left on the streets or rescued from abusive situations and Pilots N Paws provides a way to save their lives. "I'd probably adopt every one of them if I could," says Benjamin. "I wish I could be doing more. It gives me a reason to fly."
Benjamin's plane is now equipped with a cage, food bowls, treats, leashes and towels. He credits the generosity of others for helping make sure he has what is needed to make the animals feel at ease while flying with him. The only thing he's missing is a co-pilot, which he is always willing to welcome aboard. Future plans include adding to the plane a paw print sticker with the name of the rescue on it, for every animal he delivers to a loving family. If you're interested in getting involved with rescue animal transportation, there are many ways to donate both financially and through service.
As for travel nursing, Benjamin says it is what provided him the ability to pursue various adventures. "TNAA has given me the opportunity to travel the U.S. and see things I could have never seen," he says. "There can be a lot of stress, but I don't have to worry. I have a great recruiter, and I know everything is going to be taken care of."