May 31, 2019
Into to Travel Nursing: Pursue a Career That Moves You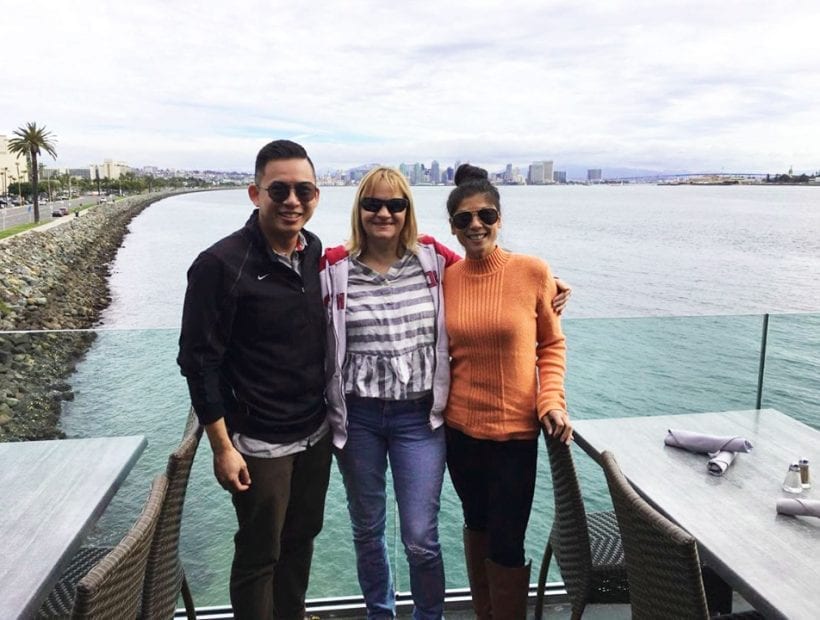 So you're thinking about traveling with TNAA. What next? How do you go from application to orientation at your assignment? We're going to explore the steps, the do's and don'ts, and discuss all your options along the way. Are you a seasoned traveler? While we're confident you'll learn something new, we want your best tips and tricks too, so be sure to follow us on social media and give us your feedback!
Deciding to start your travel nurse journey likely was filled with a lot of research. You've spent time looking at The Gypsy Nurse's top agencies, you've searched the Travel Nurse Network Facebook group, you've gotten recommendations on recruiters, you made a list of what's important to you, so the next step is applying to your agency. Once you do that, you will be contacted by recruiting staff to build your profile, which will eventually be submitted to facilities.
How to Find the Best Travel Nurse Recruiter
Travel nursing means leaving your support system to provide care in areas of need. It's important that your agency not only understands this but has aligned their company around this very tenant — treating their travelers like family. When you make contact with a travel nursing agency, it's important to find out how they'll support you to and through your assignment. We spoke to top TNAA recruiters to find out what they'd suggest prospective nurses should ask.
Ask Your Recruiter About Their Experience
It's important your recruiter has a wealth of knowledge to bring to the table. And more importantly, they have market knowledge. This will enable your recruiter to leverage what they know to your benefit. So, if you want to travel to Hawaii, how can they help you get there? As a first-time traveler, it's about strategy and a recruiter with experience will be able to not only help you reach your goals but be able to handle the unexpected hiccups that come with living life on the road.
Ask How They Can Help You Enhance Your Career
Your recruiter should know how to get you where you want to go, literally. Back to our Hawaii example: you could hit submit on an app for years. Or, you could work with a recruiter who can help you get the relevant travel experience necessary for that 300-bed stroke unit on the Big Island. See, part of that market knowledge includes knowing what facilities are looking for and how to make your file jump out to hiring managers. Or, maybe you want to work on a different unit. Your recruiter should be prepared to help you get there and be transparent with a plan.
Ask Who Will Help You After Hours
Ask anyone at your agency who will answer your call when you arrive at a location and your home isn't ready. Or what happens if you're asked to float to a unit and you don't feel like it's within your scope? Your agency should have specialists ready to take care of your needs morning, noon, and night. Your recruiter should also utilize their support teams, like TNAA's clinical team which has a clinician available for support 24/7.
What Travel Nurses Need to Know About the Facility Interview
You've spoken with a recruiter and feel confident that they understand you, your goals, and where you want to be. So what's next? Now they work on securing you an interview. A great recruiter will help tailor your file so it gets to a nurse manager, charge nurse, or hiring manager. They'll also coach you so you'll be prepared to ace your interview and get offered the job. But your interview with the facility is a two-way street and you'll want to make sure that the facility is a good fit for you too.
Ask About the Day-To-Day Workflow
When you interview with a potential facility it's a good idea to try to get a clear picture of what your day-to-day workflow would look like. Both our travelers and recruiters recommended asking about the skill level of other workers on the floor. Are there CNAs or techs, PAs, or APNs? Your recruiter will help coach you through what to ask to ensure it's a facility that will help you reach your professional goals. You can read more about how to feel confident with your assignment choice here!
Look for a Traveler-Friendly Facility
There are many ways to determine if a facility is traveler-friendly. You can also ask during your interview. Check and see if they have any other travelers there, or how they feel a previous traveler helped their unit. Did any of those travelers extend? Floating is a touchy subject amongst travelers, but it's important to know that if a hospital is at a need for travelers, they likely are experiencing a staff shortage. That means you could be asked to float. Ask about floating during your interview, but keep an open mind and be sure to talk to your clinical specialist if you have any concerns about your license when it comes to floating and ratios.
How a Travel Nurse Recruiter Can Help Your Career
If all of this seems daunting, rest assured that TNAA travelers have a secret weapon: a great, experienced recruiter. A great recruiter works in the background; ensuring your file is polished, attractive, and in the right hands. A great recruiter will prep you — assignment after assignment — to help you get where you want to go, whether that's a specific location or a professional accomplishment. A great recruiter will help you learn the market so you feel confident on your own while also ensuring you're never without support.