June 20, 2013
Travel Nurse Stories: Nurse Couple Traveling the World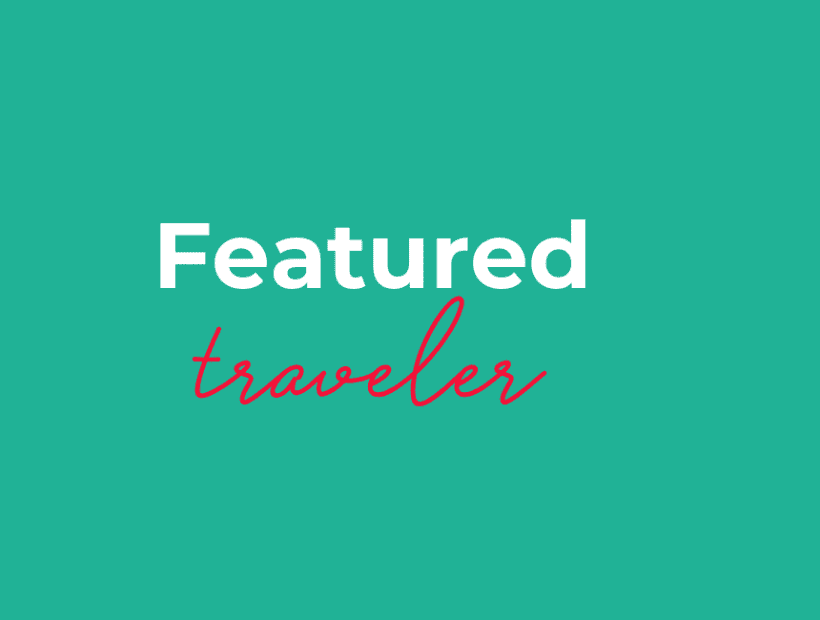 Meet David & Amanda
More travel nurses are traveling together. Whether it's couples, friends, or siblings, nurses that travel together say sharing the experience makes the travel nursing adventure more enjoyable.
Such is the case with our Featured Travelers, David and Amanda.  They met while David, an ICU RN, was on assignment in Pennsylvania. Amanda was working a permanent position as a PCU nurse at the same facility.  They immediately hit it off and began a relationship. At the time Amanda was not ready to travel and David's assignment had ended. "I eventually wanted to travel but I was still a new nurse." Says Amanda.  "We did the long-distance thing, keeping in constant contact and traveling to see each other often."  After about a year, Amanda joined David as a traveler and they started their travel nursing adventure together along with their new dog, Moose.
Travel nursing appealed to them for the same reasons…to see the country and experience new things. David spent most of his childhood in Hawaii and Amanda in Pennsylvania with cornfields and Amish neighbors.
Enjoying Life with Your Loved One
Their first assignment together was at a small facility in New Hampshire. "Our assignment in New Hampshire was one of our favorites." Explains David, "We met the friendliest people ever and got the opportunity to introduce our dog Moose to a real moose." During their time in New Hampshire David and Amanda went snowboarding on the White and Green Mountains, visited quaint places in nearby Vermont and even cut down their own Christmas tree.  Staying in a city for weeks at a time, provides the opportunity to explore the resources of an area as a local resident not a tourist or weekend warrior. This is what David and Amanda say they enjoy the most.  "We've been scuba diving in Florida, mountain biking in Washington, snow boarding in New Hampshire and found the best "hole in the wall' restaurants all over the country."
Although they work in separate specialties, David likes the challenge and intensity of working ICU/PACU units, and Amanda travels to step-down PCU units, which allows her to give one-on-one attention to her patient and problem-solve their condition. Traveling with a partner builds a bond and this amazing couple says they want what everyone strives for: to enjoy life and new experiences with someone you love, which this jobs allows you to do.
With three assignments together under their belt, not all has been smooth sailing. "We seem to follow disaster," says Amanda. "In Pennsylvania we had a major flood where the hospital went into lockdown. Baltimore we were in a blackout and out of power for five days due to record high temperatures. And, while passing through Massachusetts and Wyoming, we got hit by a massive blizzard. I guess you could say it's all just part of the adventure!"
Though they have traveled with another agency in the past, David and Amanda say they stay with TNAA because of the personal dedicated service. "They always have our backs! Anytime we encounter an issue it's quickly resolved.  Olivia, our recruiter, is very personable and cares about the little details that are important to us."