May 13, 2016
What Is Live Scan Fingerprinting?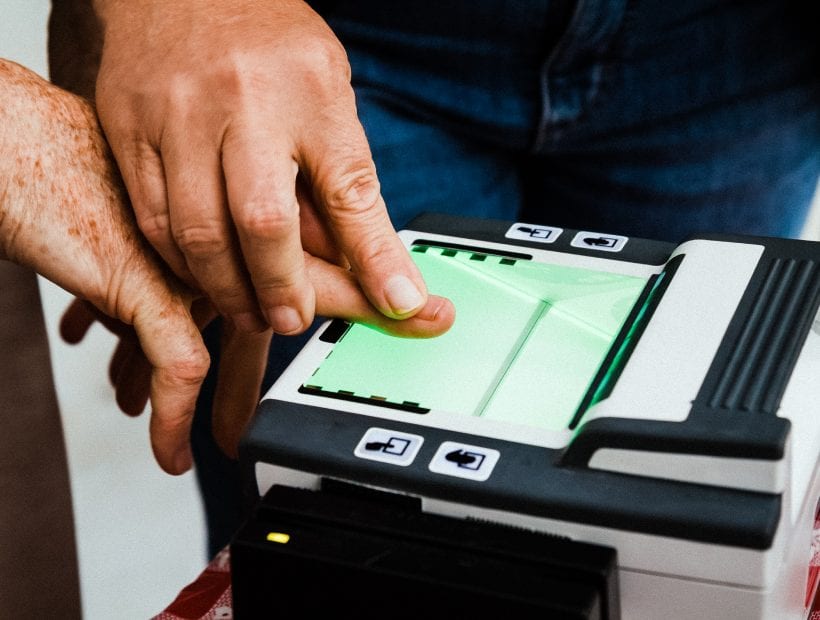 At Travel Nurse Across America, we are committed to becoming the best travel nurse agency in the industry by providing the best experience for every nurse, on every assignment. This goes beyond offering the best benefits package. Our team is continually striving to create innovative benefits and putting the focus on the little things to make traveling with TNAA a rewarding and fun experience. While this information is no longer the most up-to-date, it's still relevant to our travelers. Find the newest information on our credentialing and licensing program.
Travel Nurses & Fingerprinting
Every travel nurse knows the hassle of getting fingerprinted before obtaining a license in a new state. While traditional ink cards have been the go-to method for many years, a new, much more convenient process has emerged. Now, live scan fingerprinting offers a faster, easier solution to capturing accurate fingerprints and submitting them to the appropriate boards of nursing.
How Does Live Scan Fingerprinting Work?
Livescan fingerprinting uses a machine to read fingerprints, eliminating the need for messy ink cards. With live scan fingerprinting, your fingertips are rolled across the screen of a machine and a light illuminates to indicate a good scan. When using ink cards, you'd have to wait weeks after mailing them to the board of nursing to find out whether or not your fingerprints had been accepted.
As live scan fingerprinting grows in popularity, locations with the necessary equipment are becoming easier to find. Many times, the nearest pack and ship business can have you in and out in minutes. The cost for live scan fingerprinting varies by location, but as with all other licensing needs, TNAA pays for it completely.
What are the Benefits of Live Scan Fingerprinting?
This process offers several benefits over the old method:
Fingerprints can be sent to licensing bureaus digitally, making the entire process much faster.
Live scanning reduces the overall time needed to obtain a license.
The live scan machine is much more accurate than ink cards, which increases the likelihood that your fingerprints will be accepted the first time they are submitted.
If your fingerprints are rejected, you will find out much sooner because they were submitted digitally. With ink cards, you would have to wait weeks to find out the results.
The more accurate live scan machine is perfect for nurses whose fingerprints may be harder to read due to years of heavy hand washing and hand sanitizer use.
Can I Use Live Scan Fingerprinting for my Next Assignment?
The requirements for fingerprinting are different in every state, and the rules can get confusing! Your TNAA Quality Assurance Specialist will be there at every step to walk you through the process, making it as easy as possible. We'll find out the requirements for your next assignment and in most cases, find a live scan location, set up an appointment, provide you with directions, and let you know anything you need to bring with you. All you have to do is show up!
It's important to remember that many boards of nursing require you to physically be in their state to complete the live scan fingerprinting. In many cases, this will require a quick road trip to the nearest live scanning location across the state line. In some extreme cases, a same-day round-trip flight might be necessary. But don't worry! Because TNAA pays for 100% of any licenses or credentials needed for an assignment with us, we pay for the live scan fingerprinting, plus any transportation costs to the site of the scanning.