December 6, 2017
Meet Our Fall 2017 BSN Scholarship Recipient, London!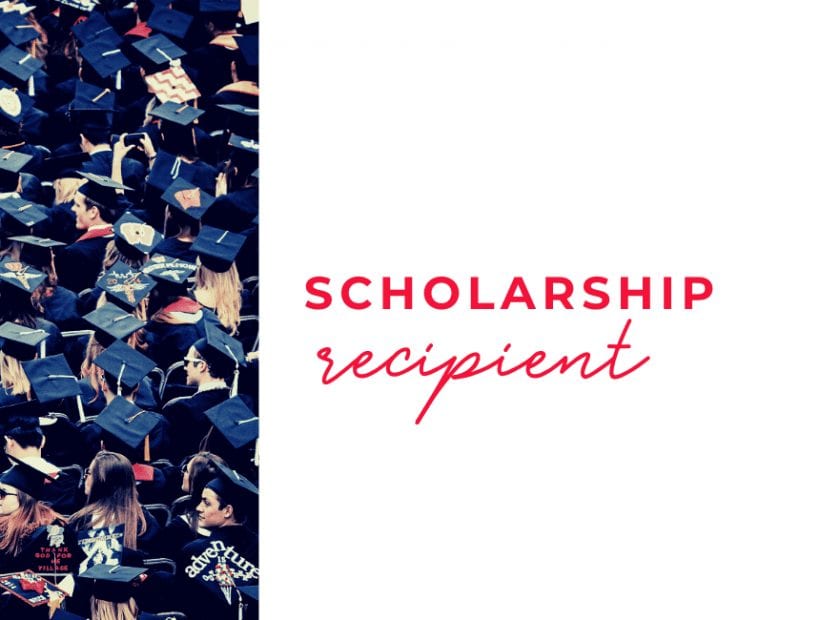 We are committed to providing professional development opportunities and continuing education to the nursing community. Twice a year, we extend an invitation to RNs nationwide to apply for a $2,500 BSN program scholarship.  The awardee is selected by our scholarship committee, and this Fall we are delighted to announce London of Fort Smith, Arkansas is the proud recipient of this award.
What makes London so special? To start, her story grabbed not only our attention but our hearts. London is clearly passionate about nursing for the right reasons.
In 2004, London's parents were expecting a baby girl, and London was thrilled to become a big sister and welcome her into their family. Sadly, her mother experienced a stillbirth, which devastated their family.
However, London and her family carried a warm memory through that tragedy. In her application, London wrote, "During this incredibly dark time in our lives, there was one nurse, named Tracie that really connected with my parents and I." London was inspired by Nurse Tracie, which spurred her growing interest in the field of nursing. In 2006, her family welcomed a healthy baby boy, again with the help and support of Nurse Tracie.
A Glimmer of Hope in Dark Times
Even at the young age of 20, London has certainly overcome difficult challenges with strength and persistence – two qualities we are confident will make her a fantastic nurse. Just three months after the arrival of her baby brother, her mother suddenly passed away. At ten years old, London quickly become a sister and stepped in as a mother for her baby brother, Tanner. London commented, "Throughout the last ten years I have had the privilege of being Tanner's mom and sister, but he has simply been my rock and my biggest blessing. I pray that I can be a bright light to those in dark times, just like Tracie did for my family so many years ago."
In addition to her compassion and love for others, London has always been fascinated by medicine, new treatments and learning in her field. Her dream is to become a labor and delivery nurse to help patients have the best experience possible before and after one of the most rewarding and beautiful experiences of their lives – childbirth. "I have witnessed firsthand the darkness when a baby is born still, and the indescribable joy and love that fills the atmosphere when a beautiful, healthy baby is born.
I believe that because I have those experiences behind me, it will help me provide genuine and transparent care for my patients," London wrote. London plans to use her BSN to gain experience in the field, and continue on to earn her APN to further her career.
London also plans to use her nursing degree to become a travel nurse. Of the many benefits of travel nursing, London told us she would love to become a travel nurse for the opportunity to work in some of the most prestigious hospitals in the world such as the Mayo Clinic in Rochester, NY and St. Jude's Research Hospital in Memphis, TN to gain the most valuable experience that she can bring to her patients. Her favorite hospital is St. Jude's, and described her visit as "the most humbling experience – I saw so many sick children and every single one of them had the brightest smile I had ever seen on somebody's face."
Scholarship Recipient With a Commitment to Care
We selected London for the BSN scholarship because we are confident her values, passion, and commitment to care will make her an excellent nurse regardless of where she chooses to practice. London attends the University of Arkansas – Fort Smith and is on track to graduate in December 2019. We look forward to watching her excel and grow, and are honored to provide her with this scholarship!
Travel Nurse Across America offers two BSN scholarships per year. Fill out the nurse scholarship application today!