March 14, 2019
My Medical Mission: A Grey Matter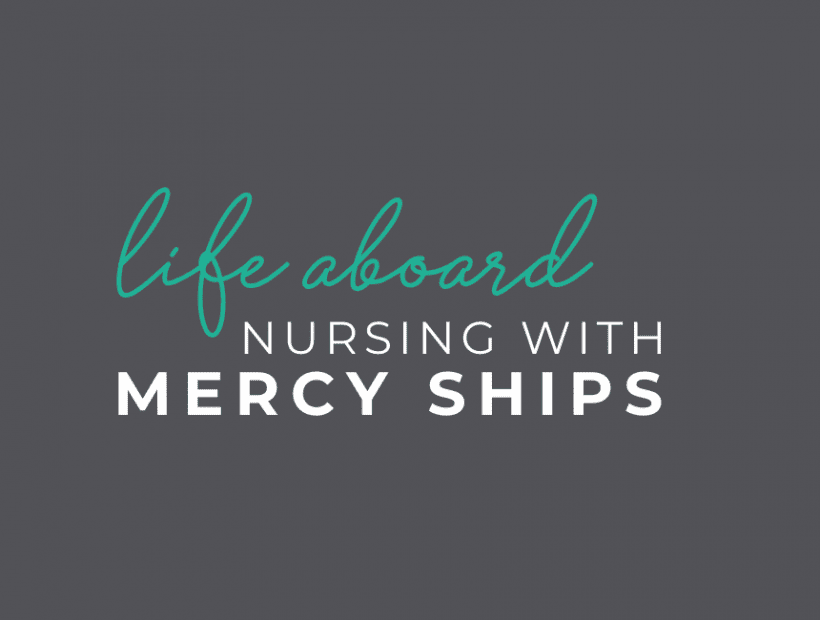 This blog was written to share the experience of working as an OR nurse aboard the Mercy Ships. The author was sponsored by TNAA for this medical mission.
This past Friday was a ship holiday, so the operating room was closed (except for emergencies), and most people found excursions off our floating home for a day, or two, or three. I went with a group of friends to visit the islands of Tamara and Roume. On Tamara, we biked the length of the island, surrounded by lush green vegetation and bright red dirt roads. Sometimes the trees gave way to stunning views of the ocean just to our left, the haze of the day making the sky blend into the sea, the horizon blurring until it almost disappeared.
We passed through small villages with children waving and reaching out their hands to us for high-fives, laughing and yelling something at us I couldn't interpret. I asked our local guide what they were chanting. He laughed and told me they were saying "Black and white!" over and over. It must have been a curious site sight for them, watching a group of white (or sometimes bright pink) people biking through their village with local Guinean guides.
It's so easy to simplify what you see at just a glance. But we all know things are never quite so…black and white.
The more you perceive, the more black and white blur into grey matter. That place where you can find the smallest connection. Where you can process what you see, hear, feel, say, and remember. Grey matter sustains, moves, connects. It is complicated and intricate and hard to describe.
Small connections sustain Mercy Ships. They've allowed this organization to create a movement that is life-giving. It isn't just black and white anymore. We've moved into this grey matter. Where people are seen for who they are, not what they are suffering from. Calls for help are heard. Struggles are remembered, but they are changed. People are given a voice. Fears give way to freedom. Names are connected to statistics, stories to surgeries, and faces to tumors. Strangers become friends, coworkers become family.
Black and white: Mercy Ships corrected a cleft lip and palate.
Grey matter: volunteers came from all over the world to help correct a craniofacial deformity including a severe cleft lip and palate on a little girl named Gifty. A girl whose mother was told to abandon her. A girl whose surgery took hours and multiple surgeons. A girl who is sassy and vivacious and still talks with a lisp and always has a runny nose — a nose that didn't exist before she came to Mercy Ships. A girl who still has more surgery ahead of her. A girl who loves to be spun around and dance. A girl who knows no stranger.
This is life, meaning, and feeling; the connection that creates a movement.
So, let's move off the island. Beyond simple explanations of things which we may find curious and sometimes don't understand. It's more than just black and white.
The grey matters.