March 11, 2021
New Grad Nurse to Travel Nurse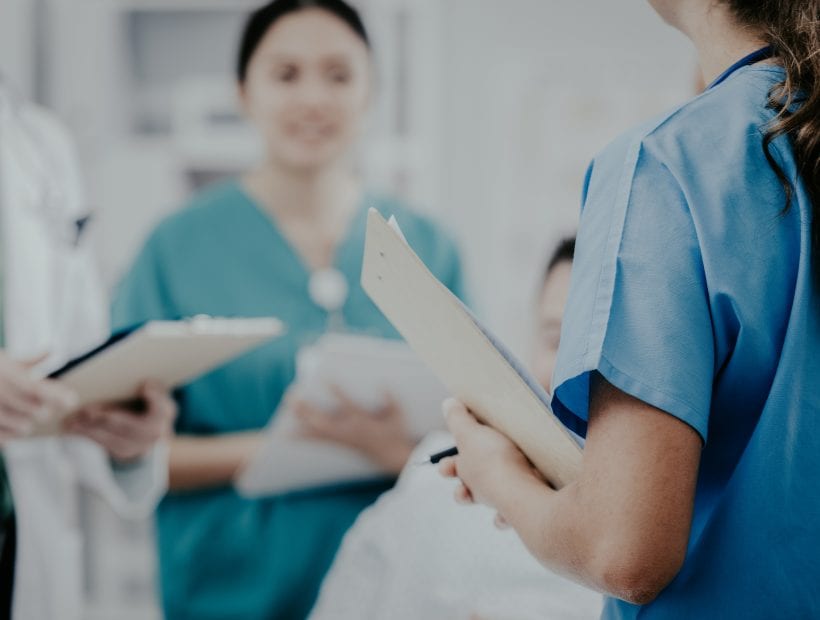 Start Your Nursing Career
Starting your career as a new grad nurse takes a specific kind of individual — they're equal parts caring, skilled, confident, and hardworking. They step onto the unit for the first time with ambition in their eyes and adrenaline in their bellies ready to help those around them. As a new grad nurse, you've probably thought about taking your skills on the road. And, if you're reading this, It looks like you're ready to start your career in travel nursing.
Now is the Perfect Time to Start Your Travel Nursing Career
What is travel nursing? Travel nurses are licensed and experienced nurses who work as contingent staff to maintain quality patient care standards during staff shortages. In plain English, they fill the gaps on the schedule, typically for 13 weeks at a time.
Build Your Nursing Resume
When you work as a travel nurse, you're choosing to give your nursing career a big dose of freedom. Travel nursing allows nurses to choose when and where to work. You can work in different settings and experience top-tier hospital systems across the country. Whether it's a Level 1 Trauma Center or notable teaching hospital, you'll be able to learn from a variety of clinicians and enhance your skills and overall nursing practice.
There's a Demand for Nurses
It's important to always remember that travel nursing is all about filling a need. There's a nursing shortage — have you heard? The demand for registered nurses will grow by 15% from 2016 – 2026. From aging baby boomers to nurse burnout, the need for highly-skilled and experienced nurses continues to rise. There are also seasonal needs and expected leaves (like maternity leave) to factor into the equation. Oh, and don't forget we're experiencing a worldwide pandemic that's draining hospital resources. Enter travel nurses. But first, you'll need to gain experience during your first few years on the floor.
New Nurse Requirements Timeline
Working With a Travel Nurse Recruiter
Remember, depending on your specialty, you'll be able to hit the road once you hit your 1-year mark. Some facilities prefer more experience with certain specialties — like NICU, OR, ER, and ICU tend to be between 1-2 years — while L&D has a firm 2-year minimum requirement. So, if your goal is to start your travel nursing career as soon as possible, consider getting your experience on a telemetry unit, med-surg floor, or progressive care unit. Once you have around 8 months of experience, you can start reaching out to recruiters. 
For specific specialty requirements, start with our Travel Nursing Specialty Guide and then find your specialty for an in-depth look from travel nurses who've worked on those units.
New Grad Nursing During COVID-19
Last semester you were in clinicals working toward graduating so you could start your nursing career. Then the coronavirus pandemic hit. With nursing furloughs and low hospital census, it's natural to worry about getting the experience you need to jumpstart your nursing career. From leveraging resources to emergency waivers, it's time to roll up your sleeves and get a little bit creative.
New to the World of Travel Nursing? Start Here!
We're breaking it all down on the Travel Nursing Basics Guide, from understanding housing to how travel nurse pay really works.