November 22, 2017
Fun Ways to Spend Holidays Away From Home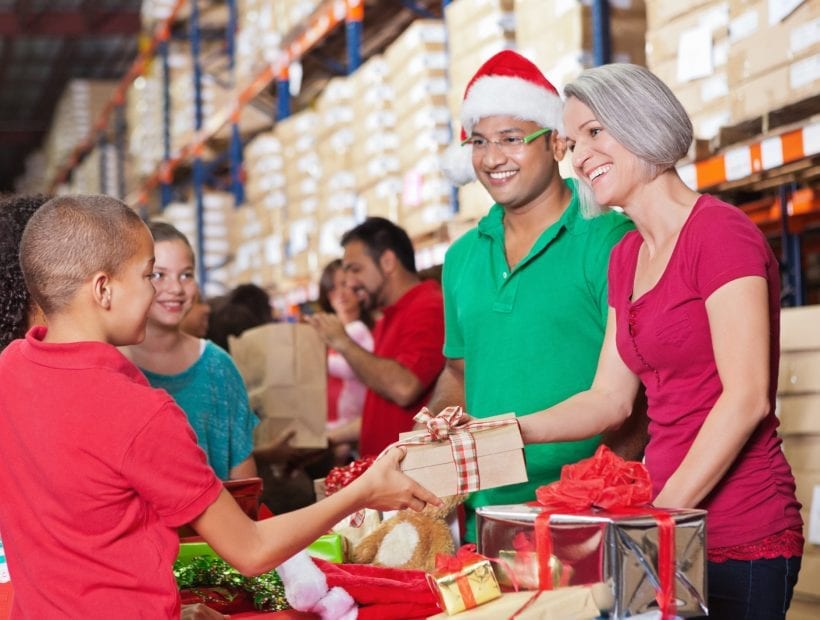 How to Spend the Holidays Away From Home
The holiday season is usually filled with joy, good cheer and lots of quality time with your family and friends.  When you're a health care traveler, however, the absence of familiar faces can really put a damper on your good spirits — especially if you're in a new town with nowhere to go. Instead of lounging around your home, watching holiday movies and eating junk food to pass the time, get into the spirit — and make this holiday your own.
Schedule a Video Chat
Thanks to the wonder of the internet, your family and friends are only a click away. Establish a time that you will chat — video is preferable! — with the those you would have normally spent holiday time with. Plan a video chat for particularly important times such as Christmas morning. For example, you have a video call to participate in opening presents, and if you've sent each other gifts, you can see their reactions! Those who celebrate Hanukkah could video call during the lighting of the candles to feel a part of the ceremony, and you could even light your own simultaneously. Even though it may not be the same as being physically present at these events, these scheduled video calls can make you feel like you're still at home.
Celebrate With Other Travelers
There are most likely some other travelers or newly relocated hospital staff members that are in the same boat, so band together! Making the first move can be difficult for many newcomers, so break the ice and be the one to do the inviting and hosting. If you don't feel like cooking all the food and spending the time to host a full-fledged holiday dinner, make it a potluck and tell everyone to bring their favorite holiday dish from home. The benefits are twofold: not only will you have less to cook, every guest can share their own food, stories, and traditions.
Start a New Tradition
If you're a frequent health care traveler, this may be one of many holidays that you've spent away from home. While it may be difficult to be away from what you know, you can use this opportunity to start your own traditions. Perhaps your family never purchased a real tree for Christmas — now's your chance to buy one and decorate it in your own unique way! There are plenty of ways to celebrate the holidays, and being on your own in a new place means that you can celebrate it the way you want to.
Volunteer Your Time & Talents
Travelers who feel a bit down about being so far away from friends and family can get a feel-good boost by helping those less fortunate. Spend your holiday serving food, cleaning up and helping the needy instead of being lonely at home. You may even make a few friends at the shelter. Volunteering at homeless shelters and foodbanks rises in popularity during the holiday season, however, so don't be surprised if you are turned away at the first shelter you find. The best way to earn a place as a volunteer is to start visiting these shelters and foodbanks before December — and continue to help out throughout the year.

Attend a Local Event
Large cities and even small towns may go big when it comes to the holidays. If you have nothing planned and aren't up to the arduous task of hosting a dinner party, look to the locals — they'll know where the party is. Check out the local newspaper, news websites, blogs and forums to get a feel for what's popular in your city around this time of year. Plays, concerts and tree lightings are popular around this time of year, and participating in a local event can really help make you feel part of the community.
Stay Active
You may think that snuggling under a big, heavy blanket with a bowl of popcorn and Netflix on the television is the perfect way to spend your holiday, but this may backfire and exacerbate any loneliness you may feel. Force yourself to go out, spend time with new friends or simply go for a walk around town. Being alone can be great to decompress, but the holidays are a different story — you may feel much better after some company.
Spending the holidays away from your family for the first time (or, for seasoned travel nurses, the hundredth time) can make you feel homesick and lonely. Instead, make this holiday season your own with new friends and new traditions — and it may just be the best holiday ever.