August 2, 2019
How to Take a Health Care Traveler Job With Your Best Friend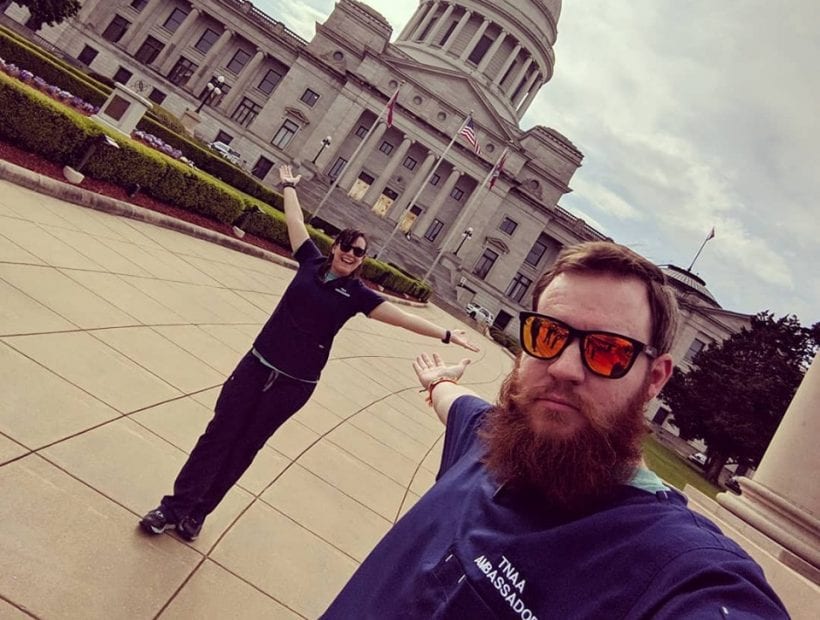 Want to know how traveler friends travel together? Well, we asked our travelers and recruiters how they do it! While a lot of health care traveling content focuses on solo travel, a lot of our travelers have travel buddies. We're talking friends, spouses, and partners who take traveling jobs together. Going on a cross-country adventure with your friend sounds excellent! Let's jump in.

Tips From a Travel Nurse Recruiter
We spoke to one of our recruiters, Jordan, about how he finds travel couples and friends assignments together. His most significant piece of advice? Be flexible. He tries his best to set clear expectations on what he can and cannot deliver. It's about being flexible with shifts, floor, and even the facility will make it easier. Jordan works with many travel pairs and says it's easier to find jobs together if they have a more available specialty. After finding out their goals and talking to his travelers about flexibility and expectations, he coaches them on interviews and ensures that all parties are up-to-date with the same info.
Tips From Our Travel Nurse Pairs
Our travel nurses echoed Jordan's call to be flexible. But they had some other really great advice. Meet our travel pairs!
Brandyn and Rachel paired up in nursing school and have been working together ever since, except for one assignment. Not only do they like the comfort of having someone they know on their adventures, splitting housing saves money! "We typically share housing," Rachel told us, "because two-bedroom apartments are cheaper once split between two people!" 
Meet Kylea and Jenn. This friend pair travels with their pups and, like Brandyn and Rachel, split housing. On their current contract, they don't work at the facility, but the hospitals are only 20 minutes apart, so they're still able to split housing. "We always try for the same hospital and then we try to work as close to the same schedule as we can. It's not so bad if we don't work the same schedule," Jenn said, "because I do days and Kylea does night shift." But the friends do try to get several days off in a row together so they can explore. Jenn's tip? Volunteer to work weekends! This tip enables Kylea and Jenn to get more days off together because hospitals love that you offer to work weekends. To the friends, a Friday and Saturday are no different than a Monday or Wednesday because they don't have family there to try to plan things with. Plus, they know their recruiter Kristen works hard to get them assignments together!
Travel Nursing as a Couple
Imagine living and working with your spouse. A lot of people do it, but is it more complicated when you are both travel nurses? It can be. Luckily our recruiters work tirelessly to ensure our travel couples can do their thing worry-free. 
Meet Ally and Zane. This travel nurse couple uses their rock star recruiter, Olivia, to help them work the same or similar shifts. They echoed above advice to be flexible, especially with shifts saying that it's okay to have 1 or 2 shifts different from each other. But Ally's most significant piece of advice for travel couples? Leave your relationship at the door. TNAA nurses have a reputation of quality, and they're focused on keeping that by focusing on their work. 
Amy and Rainier are also a married couple who live the travel nurse life together in their RV. Since Amy and Rainier work in the same unit, they make sure to ask about getting similar shifts during interviews. Again, it's all about flexibility to have off days together, especially since the pair loves to hike with their dog Uconn. Their recruiter James also works to ensure they're both on board with any potential locations.