August 9, 2019
Tips on Traveling With Your Family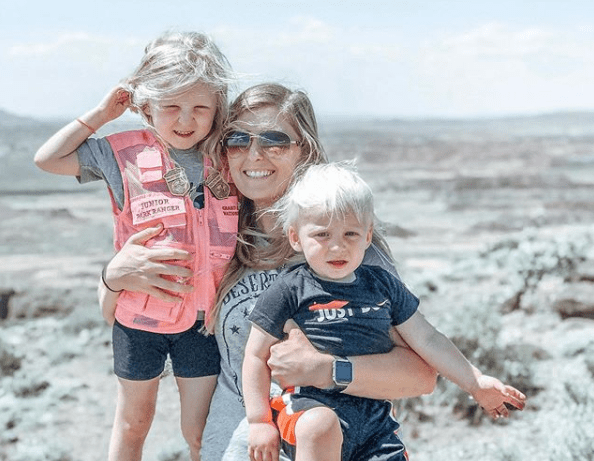 Can I be a health care traveler with my family?
Have you ever thought about traveling with your family? While a lot of people believe that health care traveling is inherently a solo activity, we're here to tell you it's not! Many of our travelers bring their families with them on assignments and make memories while traveling the country. And we asked them for their best tips, tricks, and why they decided to pack up the crew.
Meet Kayla, a NICU Travel Nurse
When Kayla first started her nursing career, a travel nurse working on her unit sparked her interest in traveling. But, as a young mom and a new grad nurse, she wasn't sure when travel nursing would be possible for her or if it was a far-fetched dream. 
The idea stayed with her, so Kayla and her husband began to learn about the logistics of travel nursing — ultimately deciding to make their far-fetched dream a reality. 
View this post on Instagram
Traveling has allowed this cute family to crisscross the country, documenting their adventures along the way. They've been to National Parks, roadside attractions, and made beautiful memories together.
Kayla's Tips for Traveling With Family
Plan With Family: Make sure your family is on the same page. Being on the road away from grandparents, aunts, and uncles can be hard. Bring them into the planning process for trips or holidays, so they feel included.
Budget accordingly: There is a lot to budget for with children anyway, but travel nursing brings additional risk factors. Your contact could be canceled. You could experience car trouble en route to your assignment, preventing you from starting and making money. Or your hospital census could shift, leading to call-offs and a lower weekly paycheck.
Embrace the Adventure: Above all, traveling brings an unmatched sense of adventure. Extra stops will delay your arrival times. Adjusting to a new city can take time. Kids pick up on your stress, so embrace the unexpected and make it fun!
Meet The Garcias, a Travel Nurse Family
Our recruiter Nick is uniquely familiar with the intricacies of moving across the country as his wife is a travel nurse. Nick, his wife Brittany, and their daughter have been to Boston, Albuquerque, Washington, Colorado, and Maine. On their days off, the trio tries to hit as many National Parks as possible. 
View this post on Instagram
Now, as a travel nurse recruiter, Nick offers his nurses insight. Whether you're traveling with your partner, children, or both, he guides them through the challenges of the gypsy nurse life with his tried-and-true tips.
Simplicity: Whatever doesn't fit in the SUV, doesn't make it on the trip. From Instapots to hotplates, Nick's crew learned that it's all about the basics. For them, exploring their new location was a higher priority than packing and dragging material items across the country.
Planning: Travel was always a massive part of the experience. Nick and his wife ensured that they took their time on the way to an assignment. Mapping out each trip, they always planned their stops, from staying in unique Airbnb's to camping under the stars.
Flexibility: "Don't let shift availability get in the way of an assignment you really want." Nick said that his family was open to the nightshift, as it offered a way for his wife to learn the facility's protocol during a quieter time. The more flexible the family was with scheduling, the easier it was to get shifts changed if necessary.
How Your Recruiter Can Help
If all of this seems overwhelming, remember that your recruiter is equipped with market knowledge to help you. For our recruiter Ashley, it's all about providing her travelers with information. "Research, research, research," Ashley told us, "I think we can all say that keeping our families safe is our number one priority in life." That's why she recommends her travelers to look up areas and have a good understanding of neighborhood crime statistics and to consider emergencies. "It's not the most fun thing to talk about, but it's a reality. As a mom, I want my travelers to feel comfortable and confident with their choice to travel with their loved ones."
View this post on Instagram
But her biggest tip? Find activities for the whole family! "Another thing I hear from parents with children is to find a church in the area that you vibe with. Often, they have youth activities that the whole family can become involved in."