November 26, 2019
Traveler Holiday Gift Guide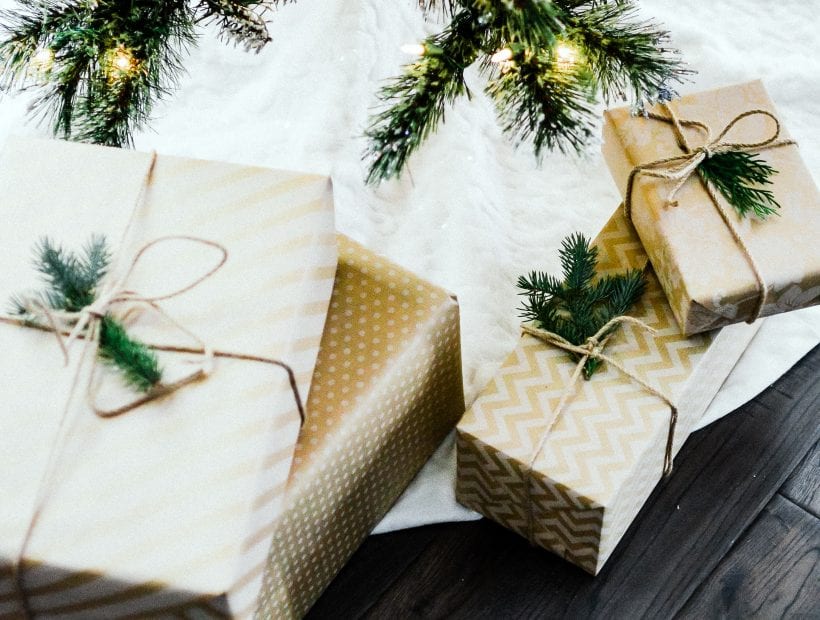 Looking for the Best Gifts for Travelers? You're in the right place.
We're here to help make your holidays merry. We love our Health care travelers; they're the heart and soul of everything we do — when they shine, we shine. We also know that the holiday season is just different for travelers. Whether you're away from your family or scheduled to work, the holidays can be stressful.  From gift-getting to gift-receiving, use this list of ideas to make it simple! We've included links and discount codes to the best deals we could find so you can avoid the crowds and enjoy the holidays.
10 Health Care Traveler Gift Ideas
1. All the Scrubs
The easiest option. Your scrubs go through a lot on a shift, and we believe you can never have too many. Here are a few of the best scrub deals right now.
JAANUU
Jaanuu scrubs are inspired by the fashion industry and made to be as comfortable as possible. You've likely seen them all over Instagram, and right now, they have a few good sales.
30% off sitewide for Black Friday
Up to 60% off select sale styles
On a budget? Shop their "under $40" tab
Uniform Advantage
This online retailer is a go-to for all things healthcare uniforms. Right now they're offering:
Up to 40% off solids from Wonderwink and select brands
Up to 60% off prints from UA, Maevn & more
2. Compression Socks
Compression socks are beloved by travelers. They're perfect for long shifts and long trips, and these circulation-improving socks are always well received. Here are the deals and most-wanted pairs we could find.
Bombas
This buzzed-about brand operates with a 100% happiness guarantee. Plus, for every pair that's purchased, a pair is donated to communities in need. That's a gift you can feel good about getting for yourself.
20% when you subscribe to emails
20% off sitewide with code HOLIDAY20
Up to 15% off when you purchase a pack
Figs
What healthcare professional doesn't love Figs? While they have a steeper price tag, their designs and quality make them a must-buy.
3. Badge Reels You'll Want to Wear
Give your uniform a little bit of personality with a badge reel. We searched for badge reels that you'd actually want to wear, from punny to personalized.
Figs
Figs scrubs have revolutionized the scrub market with their quality and commitment to recognizing healthcare workers for the superheroes they are. Their Awesome Human campaign celebrates inspiring and positivity-spreading healthcare workers, sounds a lot like our travelers.
Beyond the Scrubs
Punny and personalized, these badge reels pack a punch of personality and designed with medical professionals in mind.
4. Bags That can Pull a Double Shift
Whether you have plans after your 12-hour shift or you are pulling a double, these bags have all the compartments you need. They can handle your laptops, a change of shoes, and extra clothes — while still looking good. And they're on sale.
Herschel
Herschel is a brand known for its commitment to quality with bags and accessories designed for the everyday traveler. So for the health care traveler who wants to jet off on a quick weekend trip after clocking out? This one is for you.
The novel duffel bag is currently under $100
Unlock early Black Friday deals by subscribing to emails and enjoy free shipping
JAANUU
It's back! The brand knows what travelers want. And their double-shift tote is perfect for travelers with pockets for just about everything.
30% off sitewide for Black Friday
5. Shift-Approved Shoes
scrubs&beyond
Kick up your feet! We found these great deals on shoes that are ready to hit the floor. Seriously, a 12-hour shift calls for quality shoes, and they can be pricy.
Dansko Nursing Clogs, up to $35 off
Alegria Clogs, up to $25 off
Men's Nurse Mates Align shoes, up to $35 off
6. Stethoscopes & Education
We found deals to help you be the best traveler you can be with education and tools.
American Nurses Association
Save 25% on all ANCC certifications now – December 31 with code HOLIDAY19
allheart
The official retailer for Littman stethoscopes has a few ways to save this holiday season.
Free shipping on orders over $49 with code 52249
up to 50% off select items
Save 5% when you subscribe to emails
7. Kitchen Accessories for Every Kitchen
As a health care traveler, you never know what your next kitchen will look like. Look for items that don't take up a lot of counter space while still being able to cook the food you want to make. Top brands — like Ninja and InstaPot — are offering major Black Friday and Cyber Monday deals.
Bed, Bath & Beyond
20% off one item when you subscribe for emails
Additional coupon upon store arrival
8. Laptops & Tech
Shop laptops, printers, scanners, or tablets that will help you stay connected on the road. For travelers, it can be hard to find a printer or a way to scan a document to their agency. If you're in the market for tech, here are a few retailers offering significant discounts for Black Friday and Cyber Monday.
9. Cameras & Photographs
Shutterfly
No one takes pictures like health care travelers. We're always getting pictures from our travelers showcasing their latest adventures. Document it! From holiday cards to wall art, Shutterfly will offer deep discounts over Black Friday weekend.
Up to 50% off everything sitewide
Take an additional 20% off with code EXTRA20
Walmart
While we recommend you take protective gear to brave the crowds, Walmart has great deals on cameras. And we're kidding; you can access them from the comfort of your own home, no riot gear required.
10. All Things Coffee
If you've ever asked for an IV of coffee, you just might be a traveler. Whether your coffee order is complicated or you brew your own, there's a coffee-related gift out there for you.
Starbucks
The iconic coffee shop has something for shoppers this weekend, besides fuel to keep shopping.
Select tumblers purchased come with month-long free coffee refills at Starbucks-owned stores
Purchase an e-gift card with $20 or more, and you'll receive a free $5 e-gift card
Target
Tumblers, coffee mugs, and k-cups — Target has gifts for coffee lovers.
$40 off the Keurig K-Mini single-serve coffee maker