June 5, 2023
A Personalized Approach: How TNAA Puts Travelers First
TNAA travelers venture across the country to care for communities where their help is needed most. Your work is vital – our communities, family, and friends depend on it. We want you to know how much we value you, and that means going above and beyond to own our relationships. 
Owning Our Relationships is Part of Who We Are
Owning our relationships, one of TNAA's core values, means that our employees strive to engage each other, our travelers, and facilities – with clarity, transparency, and care. We want that sentiment echoed in every interaction and within the benefits and support we provide. Here are a few ways you might notice us putting this core value to work.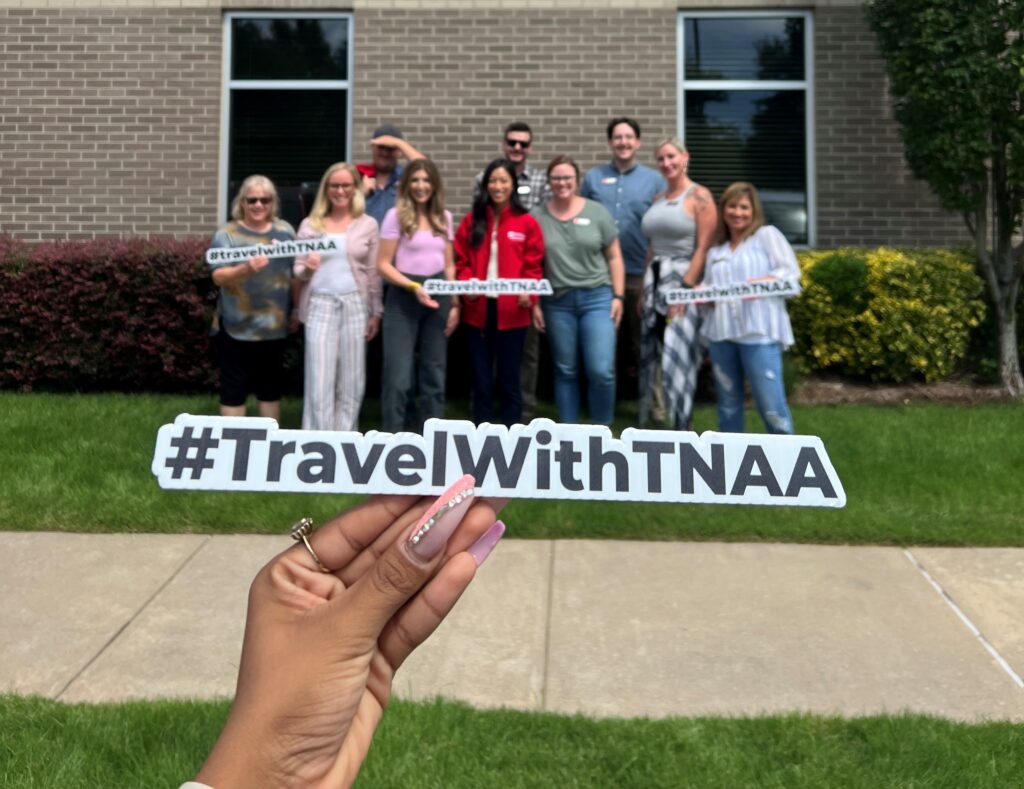 Better Assignment Matching
TNAA understands that every traveler is unique, with distinct preferences, skills, and aspirations. TNAA recruiters take a personalized approach to meet each traveler's needs. Recruiters invest time in getting to know you on an individual level, listening to your career goals, preferred locations, and specific requirements. This tailored approach enables us to provide more meaningful and relevant opportunities for you. 
"Laura came in, listened to my needs, my wishes, and before long, we were not only submitting to jobs but jobs I actually wanted. This may sound like a normal recruiter task, but what's unique is that in working with four companies over a month, I was only submitted to one or two jobs I wanted. Laura, within a few days, had me submitted to over ten jobs that I actually wanted!" – Kevin P., ICU RN 
Supporting Travelers Beyond Assignments
TNAA's commitment to owning our relationships extends beyond the duration of assignments. We provide comprehensive support and resources and have someone to help you during each career step. From recruiters who research and submit for jobs, quality assurance specialists who help with licensing and credentialing, housing specialists who find accommodations within your budget, a clinical team available to listen to and advocate for you, benefits specialists who help you understand your benefits, and beyond, we aim to demonstrate genuine care for the success and satisfaction of our healthcare professionals. 
"We're nurses, so relationships mean quite a bit to us, whether that's relationships with patients and family members or with brand-new coworkers that we meet every 3 to 6 months. To have a company that values relationships, which I feel like TNAA does quite well, brings a sense of comfort to know that I'm walking into a situation TNAA has our backs. There's a comfort level there, and I think that helps us work to our highest possible ability when we go to a new assignment." – Evan B., Ambassador & TELE/MedSurg RN 
"We've been very lucky to meet [our recruiter and] other employees for TNAA, and everyone we've come across has just been wonderful, friendly, warm, welcoming, and wanting feedback all the time. TNAA is a transparent company to work for, and that's something that stands out to me." – Kirsten B., Ambassador & TELE/MedSurg RN 
A Company-Wide Sentiment
As mentioned before, 'owning our relationships' is a sentiment that is recognized company-wide, including in TNAA's marketing department. Rachel B., our Programs Specialist, organizes the TNAA Travelers Advantage Program (TAP), which allows her to connect with new and current ambassadors and nurture relationships with them.  
"Specific to events that happen in our corporate office, there are always going to be some hurdles," Rachel explains. "Most of the time, they're travel-related when we bring in healthcare professionals to experience TAP. My job in that moment is to take our travelers, help them to feel calm, taken care of, and extend the same level of support we have across all of TNAA, even if that means delivering food to a hotel because they missed dinner due to a delayed flight." 
"Our healthcare travelers have so much on them daily," she continues. "Their job responsibilities are tough enough, but then taking into consideration the care and nurturing they have to provide patients and families. It may seem small at the time, but my goal is to support a positive experience, whether that's through acts of service or providing a listening ear." 
#theTNAAdifference
When it comes to living as a travel nurse or allied traveler, finding an agency that prioritizes relationship building can make all the difference in your experience and career growth. TNAA travelers can expect an agency that goes beyond the transactional aspects of the industry, providing a supportive, personalized approach for each traveler. Ready to become a TNAA traveler and experience #theTNAAdifference? Apply today!