August 22, 2019
What to Expect at Strike Nursing Assignments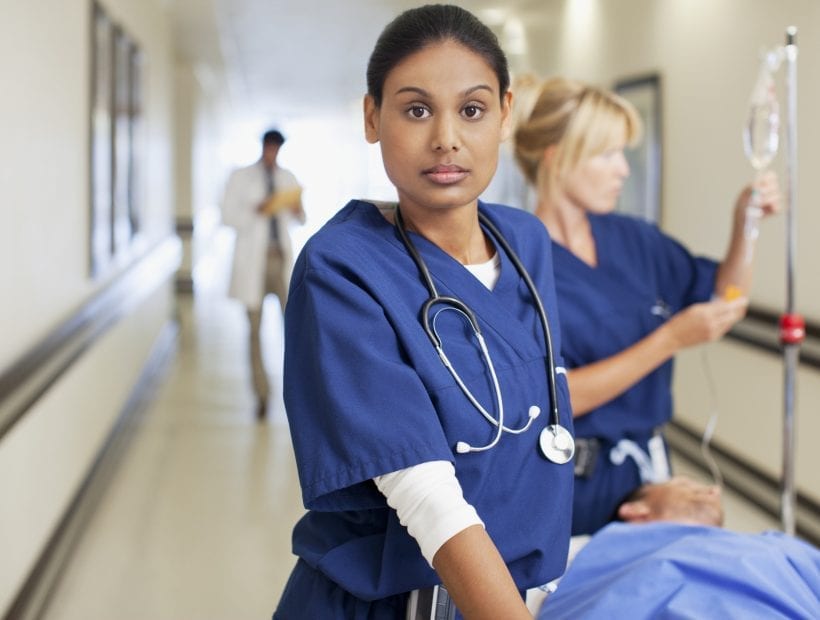 When a labor dispute happens at a hospital, the process is much different than a labor dispute elsewhere. Hospitals must find a way to continue running while they're negotiating. It's important to note that nurses who go on strike are doing what they feel is best for the profession. Oftentimes they're fighting for safer ratios, fair pay, or safer working conditions all of which can impact patient outcomes however, patients still need care. This leads to a moral dilemma for travel nurses who are called to work at a striking hospital.
Strike Process
While TNAA does not specifically identify and seek employment contracts with striking facilities, it is possible that an employee strike may occur during your assignment. So what does that mean for you? Well, it's a little complicated so let's back up. First, it's important to stay in communication with your recruiter and the clinical team if you hear rumors of a potential strike right away. They'll be able to go over what is in your contract, which includes strike protocol, and how it may impact your pay and contract. If you decide to not work the strike rest assured, you will not be charged for missed shifts. The exact breakdown depends on the length of the strike which can last anywhere from a typical 3-5 days to an unlikely 3 weeks.
What to Expect as a Strike Nurse
Working a strike is all about flexibility, and luckily travel nurses have that in spades. Almost everything can be an unknown, from hours to aid availability. So should you decide to take a strike nurse position, here's what you can "expect" on the job:
Potential higher hourly rate — Strike nursing can pay very well. How much do strike nurses make? Well that depends on their agency, but keep in mind that while the hospital is desperate for staff, it's definitely not easy money
Long shifts — Be prepared to work 12-24 hour shifts with very little downtime. Many strike nurses pack bags, as they would in a disaster, with extra personal items they may need — like socks, toothbrushes, contact lenses, etc.
Extra security — Crossing the picket line is hard and can be scary. Facilities will take extra precaution to ensure the safety of their contingent staff, like arriving via bus in a separate entrance.
Expect the unexpected — Since the hospitals are short staffed, you may not have extra help from nurse aids, transport, or secretaries. Even pharmacies may have altered hours.
Stress — With a potential lack of resources and a likelihood for tension, be prepared to use your critical-thinking skills and stay calm.
Self-Care Resources for Strike Nurses
Whether or not you choose to work a strike is a very personal choice. Working a strike can lead to high levels of stress, at the same time, passing on a strike job can mean you're looking for another assignment ASAP to ensure you're meeting your financial goals. Both scenarios can impact your mental health. It's important to remember to take care of yourself. As an employee of TNAA, you have resources available to you through TNAA's mental health resources, including First Stop Health or our chaplain service – both free to use. Additionally, you can reach out to our Clinical Services team, comprised of real nurses who have had many of the same experiences as you.