December 17, 2019
5 Tips for Surviving the Holidays Away from Home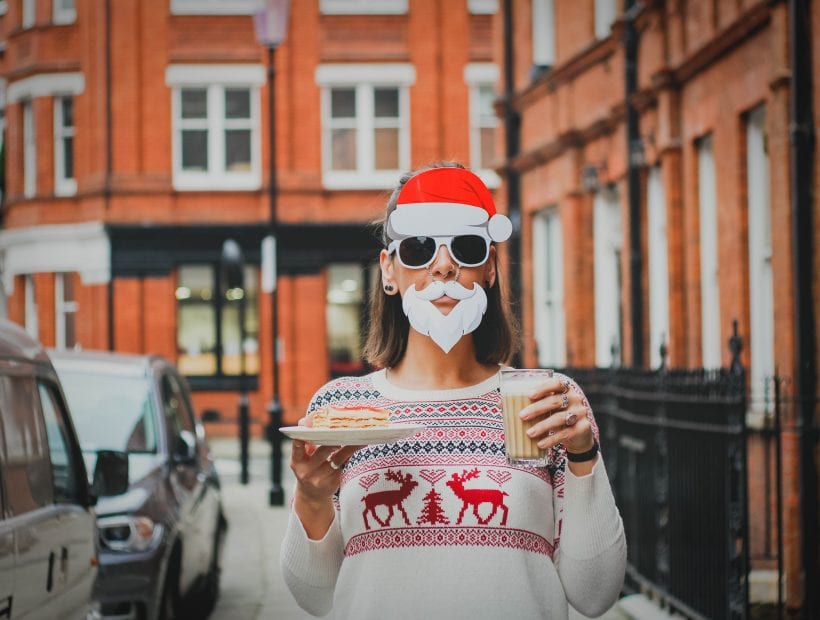 5 Tips for Travelers Working Through the Holidays
The holidays are a magical time filled with friends, family, and traditions. If you are on a travel assignment and can't make it home during the holidays, you may miss out on many of the familiar things that make the holidays feel extra special. Whether it's your first or your fifteenth time being away from home during the holiday season, it can still be tough. These tips will not only help you survive the holidays — but you might even have a little festive fun.
1. Experience a Local Holiday Celebration
Your holiday might not include celebrating with your loved ones, but instead, allow you to care for someone else's family member.  So while that means missing out on celebrating with family or your favorite traditions, traveling over the holidays has significant advantages. For starters, you don't have to see that one family member. But, as a health care traveler, you have the opportunity to experience some of the country's most amazing holiday events.
Not sure what events you want to attend?
Skip the stress, we've got you covered. From Maine to Southern California, we scoured the internet to find the most magical, the most festive, and the most fun holiday festivals across the country. We've included everything you need to know about each celebration, from links to dates.
2. Spruce up Your Space With Holiday Cheer
Being away from home for the holidays can be hard enough, but being in a whole new space can bring its own challenges. From apartments to rentals, you may not have the luxury of putting up a traditional tree. If you still want that festive feel that holiday decor provides, check out these ideas from our friend Linda Vater. She's sharing tips with us on how you can bring some holiday cheer with you on assignment.
View this post on Instagram
3. Send Local Gifts
The act of giving to others always feels good and even more so over the holidays. Traveling can sometimes feel isolating. Think of the holidays as an opportunity to share your experience with your loved ones. Skip the retail giants and instead look for gifts that are all about your new city. Sending something local not only helps you memorialize this moment in your adventure but also can help family members who miss you feel connected to your journey.
4. Do Digital Your Way
There's no right or wrong way to do the holidays. Maybe you feel like spending the holiday watching seasonal movies on your couch. Or perhaps you want to schedule Facetime dates. Be as connected or disconnected as you need — it's essential to check in on your needs.
Spend Some Face Time with Friends & Family
Maybe a digital detox isn't your thing,  that's okay. Set up a time to Skype or Facetime with your family when they are opening gifts, eating dinner, or at another special time. Set aside at least 10 minutes when you are not busy or distracted and ask them to do the same. This time is perfect for feeling close, even though the distance is keeping you apart. As much as you miss them, they miss you too — and you know your mom wants to see your face!
Allow Yourself a Digital Detox
Constant reminders on social media of people with their families can make it more painful to be away. Turn off your phone for a while and avoid the computer. Give yourself some time to unwind and read that book you've meant to finish. You don't need daily notifications reminding you of being away when you could be finding ways to enjoy it.
5. Celebrate With Your Fellow Travelers
Connect with those around you. Just because you are away from home doesn't mean you can't give and receive gifts. The more into the season you get, the more you will help others to do the same.
Set up a secret gift exchange with your coworkers and get into the holiday spirit.
Host a mini-party at work where everyone wears ugly sweaters.
Plan a holiday happy hour or festive karaoke
Give Your Time to Those in Need
One of the best ways to forget about your worries during the holidays is to give to others. Sign up to volunteer at a local charity so you can donate your time and effort to helping people who need it most. There is nothing more humbling than being in service to people who are struggling during the holiday season. It will remind you of everything you have to be thankful for.
Being away from home during the holidays isn't all bad. Think of all the things you won't be missing — delays at the airport, fights with family and dishes to wash — and create a holiday that you will love. Make new memories that you can share with your family years from now. It will be different, but special nonetheless.