March 15, 2017
Expert Advice on Travel Nursing in California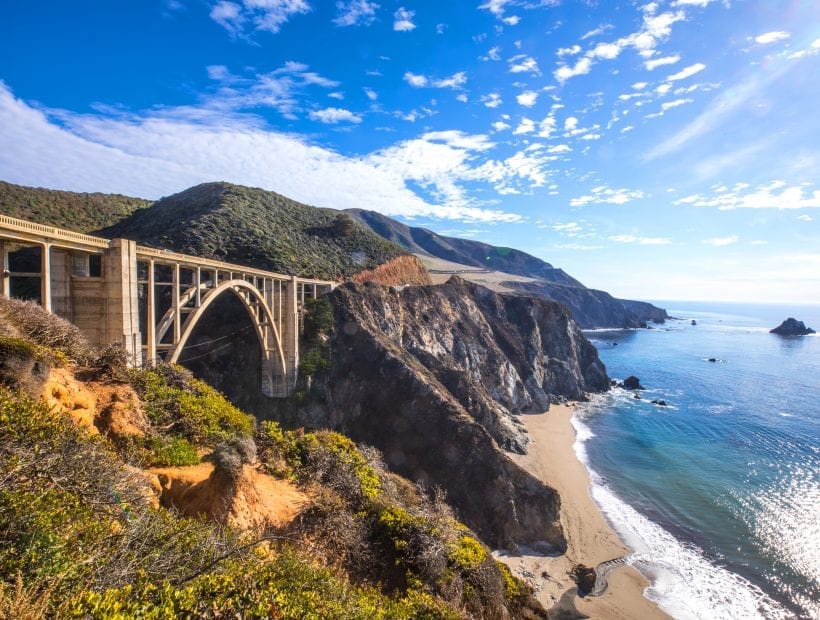 California, which has a population of 39 million people, is one of the most sought-after places to live. Films like the Oscar-winning La La Land show a place full of sunshine, big dreams and promise. It's an attractive destination for travel nurses, too, but not only because of the Hollywood glamor. High pay and fair labor rules work in favor of travel nurses. The cost of living, however, can be a major downside. Here are some tips for a travel nursing assignment in California.
1. Where to Get the Highest Pay
Generally, travel nursing pay rates are higher in northern California than southern California. However, pay rates can vary widely within cities as well. Some cities can bill as low as $20 per hour. Areas where there is high demand such as Los Angeles and San Diego also have lower pay rates.
The Dignity Health, Kaiser and HCA hospitals in northern California all have higher bill rates than the same hospitals in southern California. A few hospitals in southern California that have higher than average pay rates are West Hills Hospital and Los Robles Hospital. Hospitals that pay lower than average in northern California are Stanford Hospital and Lucile Packard Children's Hospital.
2. Where to Live Affordably
As far as cost of living goes, some areas of California will surprise you with how expensive they are. San Francisco rivals New York with its cost of living. In the central valley, such as from Bakersfield to Stockton, though, you can find some affordable places to live. Bakersfield and Fresno are good choices, because the cost of living is love compared to the relative pay in these areas. These areas are not the most glamorous, though, and you may find yourself living the slow life.
Sacramento, which is the state capital, is a happy medium. It has lower cost of living than San Francisco, but is higher than the rest of the central valley while still having some nightlife and mixed cultures. San Diego is also a highly desirable city to live in. It has beautiful weather and a lively scene. There is a lot of competition for jobs in San Diego, which leads to lower pay rates. If you think that's worth it to live in a fun city with a beautiful coastline, then go for it!
3. Plan Ahead to Get Your License in Time
To qualify for endorsement into California as an RN, you can take a long or short path. The long path is currently taking about 12 to 14 weeks and the short path can save you several weeks. The short path involves using LiveScan to submit fingerprints for your background screen, but you need to be in California in order to do this. If you want to work as a nurse in California, you need to either plan at least three to four months ahead of time or make a trip to California to do the LiveScan in person.
The other required documents are:
1) The Application for Licensure by Endorsement.
2) 2 recent 2×2 passport photos
3) License verification, which can be accomplished on Nursys.
4) Nursing school transcripts and pre-requisites need to be sent to the California Board of Registered Nursing.
4. How to Understand the System
California has three major hospital organizations, which are: Kaiser Permanente with over 38 hospitals, Dignity Health which has at least 32 and Sutter Medical Foundation that has at least 19 hospitals. In addition, The Hospital Corporation of America (HCA) operates five hospitals, Tenet Healthcare operates 11 and Cottage Health System operates all the hospitals in the Santa Barbara region.
This is important to know, because hospitals in the same system use the same agencies for staffing. They also have standardized rates, which follow the hourly rates at agencies.
5. Enjoy California's Fair Laws
In California, nurse-to-patient-ratio laws exist. This means that hospitals cannot assign more than a certain number of patients to one nurse. For example, a Telemetry nurse cannot have more than four patients.
In addition, California has strict laws related to rest and meal breaks, which work in favor of nurses. This is a major positive difference for nurses who need to rest during long shifts.
The Golden State has something for everyone. It has beaches, mountains and valleys perfect for skiing, snowboarding and surfing. There are rural areas, big cities and small towns. You can explore the Golden Gate Bridge in San Francisco, the Redwood National and State Parks in northern California and the streets of Hollywood in Los Angeles. It's a diverse and fun state to live in, so what are you waiting for? Start applying for your next assignment in California now!