December 3, 2019
TNAA Holiday Giving Program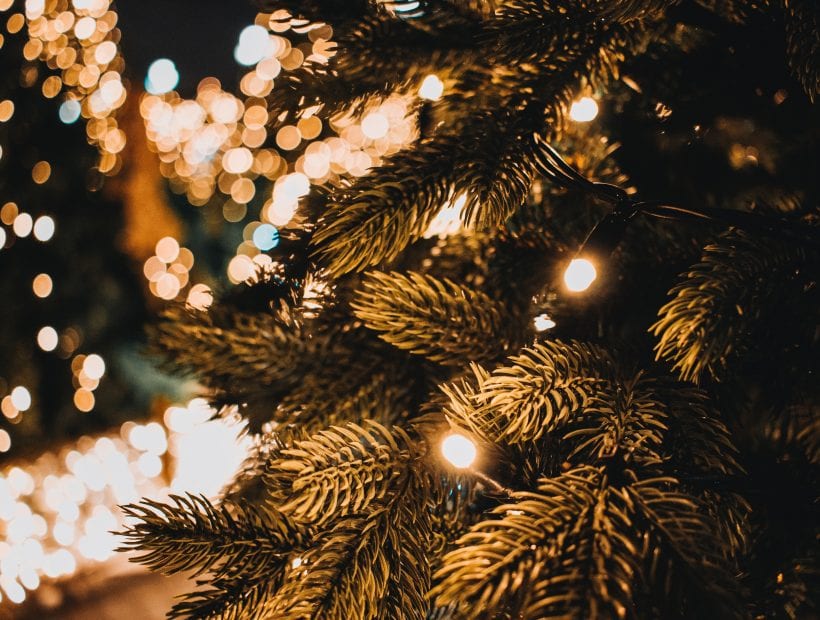 We Believe in Living Our Core Values 
'Tis the season to believe. And we believe in doing things differently. We are fortunate to work with some of the most caring people on the planet. Nurses. And nurses take pride in caring for people at their worst, and that's what drives us to search for ways we can impact our communities. We believe that giving back brings people together and that doing good pushes everyone to 'up their game' when it comes to making an impact on everyday issues that plague our communities. 
Named the Best Travel Nurse Agency Because of our Nurses
At TNAA, we strive to be an employer of choice for travel nurses and internal staff alike. For the 6th year in a row, TNAA was named of the Best Places to Work in Arkansas. We live our Core Values, and everything we do stems from them. As we approached our Corporate Holiday Giving Program, we looked to those who inspire us the most, our nurses.
Giving Thanks & Filling Plates 
One of the ways we do things differently is by utilizing a remote workforce model — so while our main office sits on the Arkansas River, a large portion of our staff work from home. Like our travel nurses themselves, our staff is spread out all across the United States. With that in mind, opted for a virtual food drive for our staff with company match.
Putting Food on the Table
In November, TNAA staff donated to food banks across the country to provide for those who struggle to put food on the table. We split into teams representing our Arkansas office, South Carolina office, and remote staff. You can read more about hunger in America here.
Hunger in America
37 million people in the United States struggle with hunger

14.3 million American households were food insecure

More than 11 million children live in food-insecure households
Hunger in Arkansas
17.2% of Arkansans do not know where their next meal is coming from

Over 260,000 Arkansans face food insecurity — over 70,000 are children

1 in 4 children are at risk for hunger in Arkansas, in rural communities that can be 1 in 3

1 in 5 seniors face hunger in Arkansas

Arkansas Food Bank distributes  26 million meals yearly and 60,500 meals daily
Source: Arkansas Food Bank, 33 counties served
Hunger in South Carolina 
78% had to choose between food and utilities

75% had to choose between food and reliable transportation

71% had to choose between food and paying for medical care or medication

56% had to choose between food and paying rent or mortgage

29% had to choose between food and paying education costs

Harvest Hope distributed 22.9 meals last year and fed 40,425 people a week
Source: Harvest Hope, 20 counties served 
We were able to donate approximately $4,500 to feed hungry people with dignity across the United States.
Clear the Lists, Christmas Edition 
#ClearTheList is a social media movement that began with educators to fulfill teachers' classroom lists. By creating an Amazon wishlist, educators and nonprofits can get the supplies they need while making it easy for donors to give tangible items. 
This year, TNAA's Holiday Charity Program will provide items for Salvation Army Angel Tree children and the AR Dream Center. For some families, the holidays can be a difficult time. Our staff will spread the magic of the season by clearing the lists. Because, no matter how the holiday season is celebrated, we believe everyone deserves to celebrate with dignity.
Why we Love #TNAAgivesback
#TNAAgivesback was inspired by the journey of our travelers' experiences and wanting to assist them along the way. Since October 2018 we gave away four Ultimate Prize Packages, which included four brand new vehicles. Our travel nurses make sacrifices and often embark on these journeys alone. We wanted to give back because we believe that the travel nurse journey deserves to be celebrated.
We asked ourselves, what can we give our nurses that could make a lasting impact on their life?
Having reliable transportation impacts day-to-day living, especially for travel nurses. Whether they're traversing across the country for new assignments or visiting family, we know receiving a new car can enhance a nurse's life professionally, personally, and financially. That's why we love #TNAAgivesback and why we brought it back — please note this giveaway is closed.