February 26, 2019
Meet our Spring 2019 Scholarship Winner, Abigail!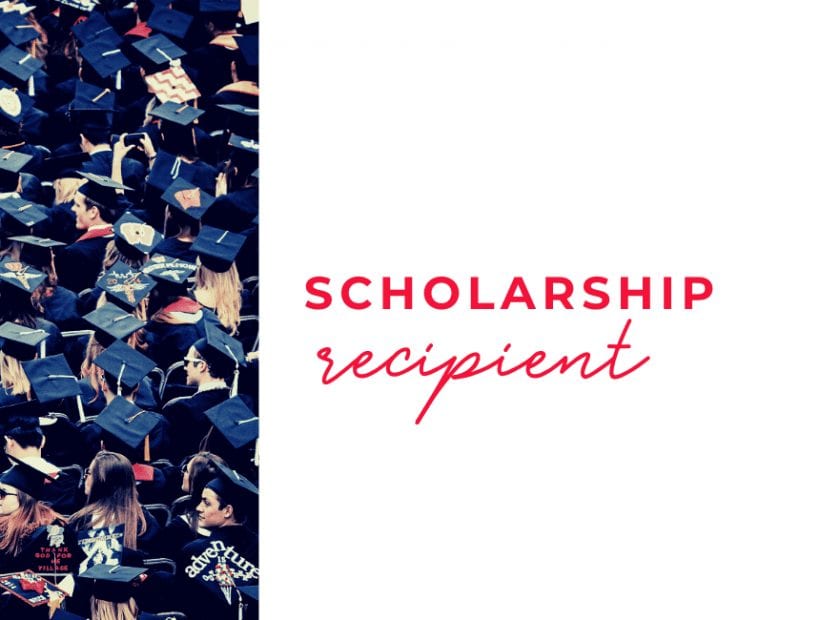 At Travel Nurse Across America, we are committed to providing professional development opportunities and continuing education to the nursing community. Twice a year, we extend an invitation to RNs nationwide to apply for a $2,500 scholarship towards a BSN program. The awardee is selected by our scholarship committee.
We are delighted to announce Abigail of Evansville, Indiana as the proud recipient of our 2019 Spring Scholarship award.
Following in Her Mother's Footsteps
Abigail, a full-time nursing student at the University of Southern Indiana, was inspired by her mom at an early age to pursue a nursing career. In fact, it was her mom's determination to become an RN that sparked Abigail's interest in nursing. While her dad was on deployment in Iraq, Abigail's mom decided to go back to school—all while caring for her two young children by herself. Seeing her mom work so hard to get her board results had a profound impact on Abigail.
"Watching her at work with the patients, she was kind and expressed empathy. My mom always put a smile on her patients' faces no matter what kind of day it was. I knew from that moment that was who I wanted to become."
Abigail's mom went on to work in a dialysis clinic, often bringing Abigail to the clinic with her. When her mom saw her interest in nursing, she encouraged Abigail to explore the healthcare field; leading her to become a patient care technician. She realized just how much education would be involved with nursing. Yet, it was her work as a PTC that helped Abigail decide that she truly loved the healthcare atmosphere, appreciated a nurse's workload, and solidified her determination to pursue her nursing education.
Nurse Scholarship Brings Some Relief
Now a junior in college, Abigail works two jobs while maintaining a 4.0 GPA—which is no easy feat for a full-time student! She plans to continue her education and become a nurse practitioner, along with traveling. Hailing from a small town, Abigail dreams of experiencing life and culture outside of her Indiana home as a travel nurse.
Another draw of being a travel nurse for Abigail would be gaining invaluable nursing experience and knowledge, all while helping people. A self-proclaimed overachiever, Abigail touts this trait as the heart of her incredible work ethic, drive to do her very best, and passion for people. We think this is what made her such a standout applicant and why we're so honored to present her with this scholarship. Abigail intends to graduate with her BSN in May of 2020.
Travel Nurse Across America offers two BSN scholarships per year. Fill out the nurse scholarship application today!