June 30, 2019
TNAA Welcomes Military Nurses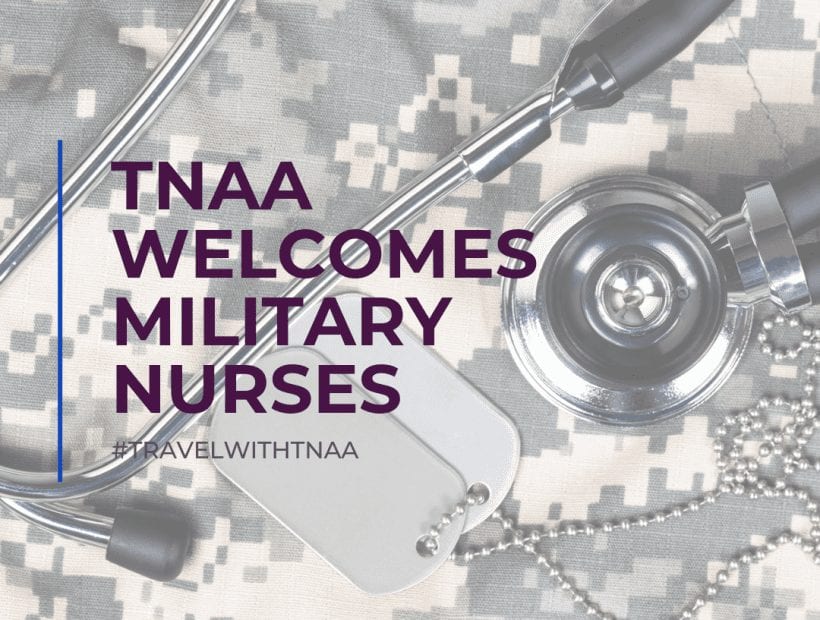 How Can Military Nurses Become Travel Nurses?
The United States Army Nurse Corps was established in 1901 and has since expanded into the other major military branches — Navy, Air Force, Army, and Coast Guard. Military nurses play a pivotal role both in times of peace and in wartime providing care for servicemen and women. Becoming a nurse in any branch of service is no easy feat, but comes with amazing opportunities for healthcare and educational benefits along with opportunities to rise in rank. For more information on the path to becoming a military nurse, read this article from nurse.org.
Military Nurse to Travel Nurse
Exploring a civilian nursing career can be daunting, but rest assured, military nurses have an advantage when taking on civilian roles. From critical care to disaster preparedness, military nurses are uniquely equipped to become travel nurses. Military nurses are trained to perform under extreme circumstances but don't take it from us. TNAA traveler Jenn explains how her military training prepared her to be a nurse.
"I feel like the military really set me up for travel nursing. I bounced from duty station to duty station every year to year and a half. I also was expected to really hit the ground running once I was on my assigned unit.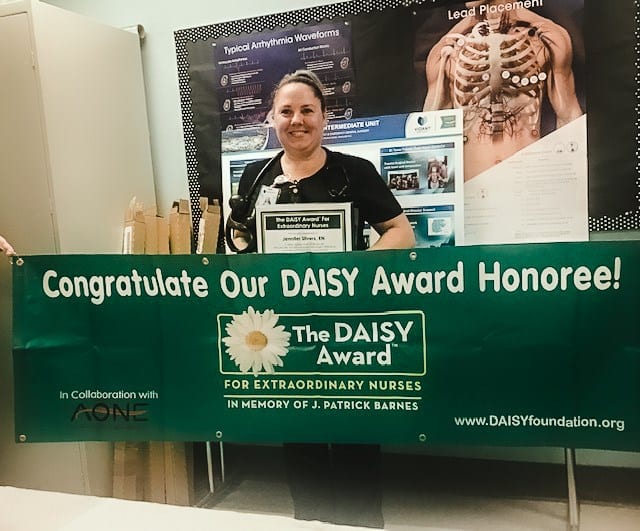 During deployment, the expectation was to not only know my job, but to understand how to do the medic's job, the lab tech's job, and how to be a nurse in 3 other departments. We expected to jump in and help literally where ever we were needed.
The experience really helped prepare me to handle travel nursing. I don't get nervous or anxious because I was trained to know how to do my job in any situation. I also feel like the Army set me up to be a very self-sufficient nurse, so I feel like I do ok if I don't have a CNA to help me because I learned how to work independently and on my own if I needed to. I learned how to chart on different charting systems and different software depending on where in the world I was at the time. Being stationed in Germany set me up to working with a different culture and opened my eyes up to new ways to do things and work well with others. And lastly, the Army set up to be able to work well with people I just met because every changed duty stations at different times and I was constantly meeting new people and sending staff to other places.
The best advice I have for those transitioning to civilian travel nursing is to embrace the change just like you did in the military. Keep your mind and eyes open. Travel nursing is very much like nursing in the military; you just change places a little more frequently."
You can read more about Jenn's journey and her nursing career here!
Required Military Nursing Experience
We're incredibly proud to accept military nursing experience to meet our requirements to place nurses on travel assignments. Not only do we have the privilege of employing America's bravest, but we facilities know that military nurses adapt to new systems, potentially stressful environments, and are self-sufficient. After all, travel nursing requires skilled, confident, and flexible clinicians to quickly take on patients.
Experience must come from an acute-care setting. We do not accept LTAC or rehab nurses at this time.