February 21, 2022
TNAA's Spring 2022 BSN Scholarship Winner: Luis R.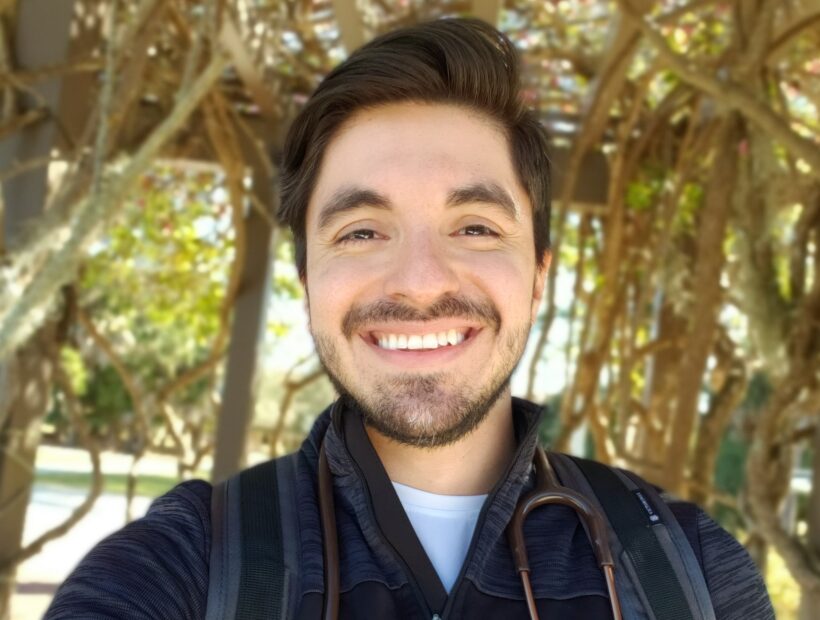 Luis R., 31, didn't discover his passion for nursing right out of high school. In fact, it was after he established his career in education and theatre, working with kids who were learning English as a second language. Then one day, things changed.
"I had become very ill, and I found myself in the hospital facing one of the scariest challenges of my life," Luis told TNAA. 
Luis was in the hospital surrounded by specialists and doctors trying to determine what was causing him to be sick. Amid the confusion, the various tests and procedures, and the different machines, there was a nurse who stayed by his side. 
"There was always one giant tree at my side among the multitude of people coming in and out. Nurse Barb was my tree," Luis recalled. "She held my hand and explained things in ways I could understand. She assured me all would be fine, and she made sure I kept my dignity intact. She is the reason I chose to be a nurse." 
Now, Luis is attending the University of South Florida and expects to graduate with his BSN in 2023. He wants to become a pediatric nurse, combining his newfound passion for healthcare with his joy of working with kids. 
"I want to provide the comfort and care that so many children need," Luis stated. "I want to have the expertise to help them when they are facing health challenges. I want to be there to provide a smile and an assuring glance when they feel lost, scared, or intimidated." 
A Healthcare Advocate For His Community
There's another concept spurring his pursuit to become a nurse. Luis is a Hispanic American who's witnessed the impact of inaccessible care on a person and community. He wants to be a voice for his community through his nursing career, using his knowledge and position to advance the conversation surrounding access to healthcare for all. 
"The Latino community has been historically underrepresented in important legislation and decision-making processes. I strive to be one more body on the ground and on the floor helping my community be heard, be treated properly, and educated the way they need to about their health." 
A Travel Nurse in the Making?
Luis has traveled to 30 countries throughout his life and performed in 15. Traveling has helped him grow tremendously, giving him insight into other cultures and communities. While most of his time away from home was spent abroad, at some point, he'd enjoy pairing his love for travel and healthcare into one career as a travel nurse helping facilities across the USA. 
"As a professional, it would be a dream to join these two facets of my life together," Luis said. "The older I become, the more curious I become about our great big country. I would love to be able to finally see our country while providing care and attention to the many communities that unite us." 
For now, though, he's focused on his studies and driven by a determination to become a nurse thanks to the nurse who helped him. 
"I can't wait to reach out for the hand of those who need it most," Luis said. "I want to be that tree to lean on the same way that Nurse Barb was there for me." 
Good luck to you, Luis, and thank you, Nurse Barb, for your impact! 
Apply for TNAA's Scholarship
Travel Nurse Across America will offer its next $2,500 BSN scholarship opportunity in the fall of 2022. If you are interested in applying, fill out our scholarship application. We're also planning on offering an allied health scholarship soon, so stay tuned!