February 8, 2023
How a Travel Nurse Career Helped With Chasing Bigger Goals
She's growing her skill set, opportunities, and career. Madison S. is a MedSurg/PCU travel nurse who has big dreams to accomplish, a big heart, and a team of people who believe in her.
Her travel nursing journey started 2.5 years ago during the COVID-19 pandemic, but Madison's nursing career kicked off in her home state of Ohio.
"I became a travel nurse because I was going stir-crazy," she explains. "I love my community in Ohio and had opportunities in Ohio, but I just felt that I had kind of outgrown that space and was ready to see and do something different."
Travel Nurse Career Opens Doors of Opportunity
Madison has been able to experience and achieve so much with her travel nurse career. She's explored the U.S. and the world, making new friendships and connections that have opened up new opportunities for her.
"Growing up the way I did, I had this very fearful mindset of what if I leave or move somewhere else that this door is going to close and it's never going to open again, but that's never been the case," Madison said. "This career has given me the flexibility to meet new people, open these doors, and create relationships and partnerships with people I would have never imagined."
As she works and adventures, Madison has discovered new interests. During her assignments, she's picked up volunteer opportunities at a vaccination clinic and women's shelter, allowing her to understand different populations better. These experiences drove her to pursue her next grand venture: going back to school to pursue a doctorate in advanced public health merged with a second program in global health. It will be almost a four-year process, and Madison is in it for the long haul.
"I strictly know clinical, right? But now, I'm going to understand more policy and education, and that's all really exciting for me, and it's a world that I have no clue about yet," Madison said. "I feel like traveling has allowed me to meet the people to learn from and better understand these opportunities and the encouragement to pursue them."
Advice for Prospective Healthcare Travelers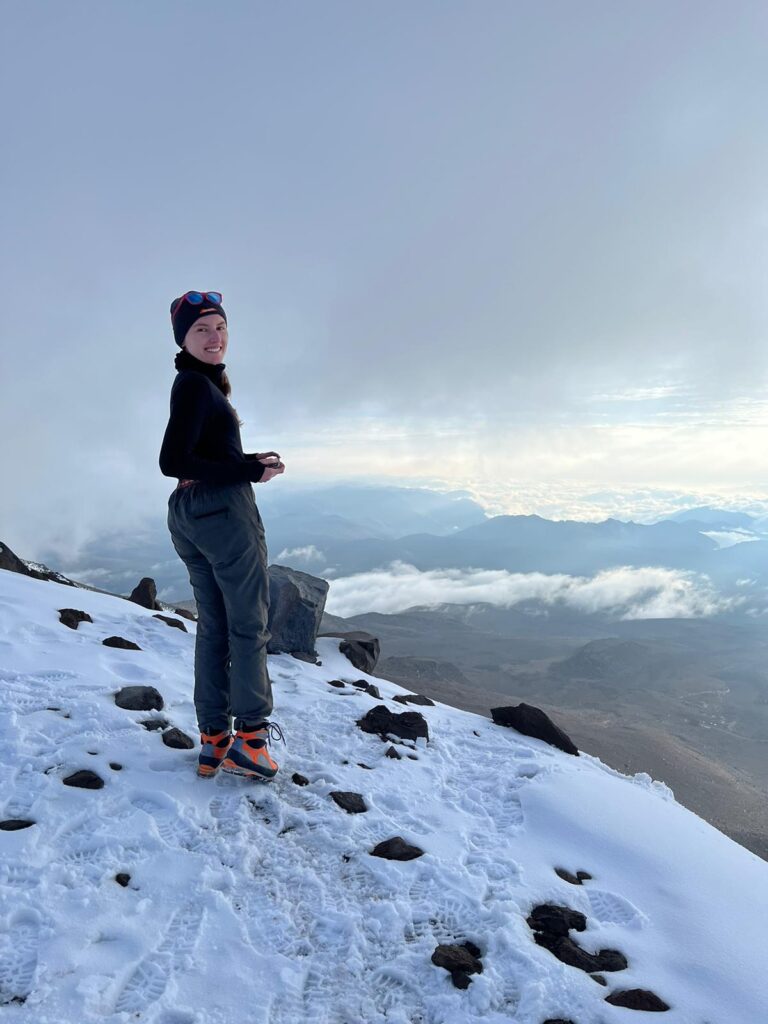 Madison has learned more about herself, what she likes to do, and what she wants to do in life because she took the leap to become a travel nurse. 
For those who want to pursue a travel nurse career, she says, "Take the leap before you scare yourself too much. Don't be afraid of the doors that will close. Most likely, they won't close; if they do, you will have four other doors open. As long as you're kind, helpful, and show up with a good attitude, people will take notice."
And as you pursue a career that moves you, getting the chance to interact with new populations and cultures, Madison says just be open to listening and learning.
"[I think it's important] to show up to a community and learn about it, listen to it, and lean into it. You have to understand what the community thinks they need before you can come in with all these ideas," she said. "Being open to listening before you open your mouth first is never a bad way to start any experience."
Ready to Become a TNAA Traveler?
When you become a TNAA traveler, there are so many doors that can open for you. Make the decision and go for it! Then, see how your life and career benefit. Getting started is easy.