December 9, 2019
Travel Nurse Career Guide: ER Nursing Jobs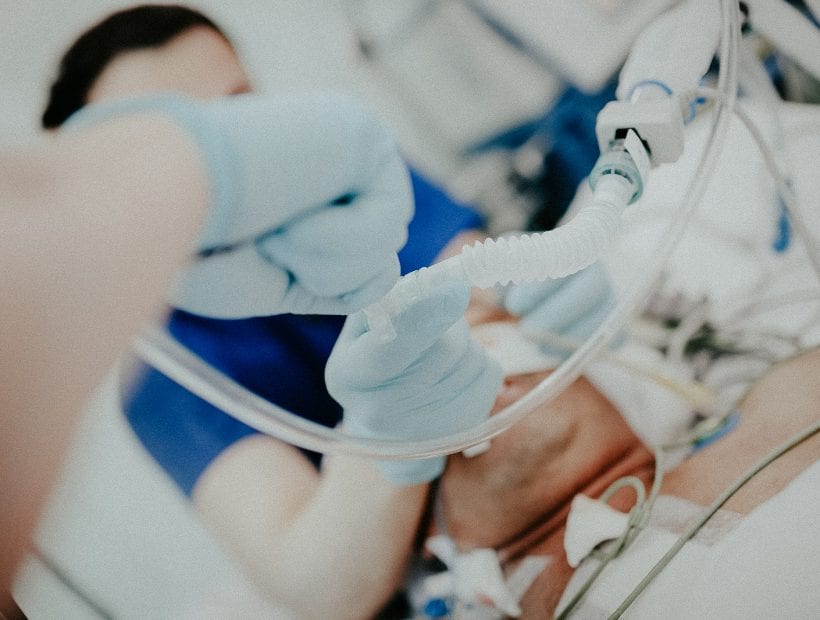 ER nurses care for a variety of patients who come into the hospital's emergency department. Stabilization is the name of the game in the ER, as most patients are experiencing life-threatening situations. ER nurses are masters of adaptability who can access, react, and move on quickly. Whether you're a new grad nurse thinking about travel nursing or an experienced ER nurse stepping into travel, this insight into what it's like working in emergency departments across the country.
Part 1: What is an ER Travel Nurse?
ER nurses work the front line of the hospital. They must be prepared to handle any case that arrives at the emergency department. Nurses who work in the emergency department are natural problem solvers and can work calmly amidst the chaos. Stabilization is the name of the game. Things move very quickly in the ER, so nurses need top-notch critical thinking skills and need to work within a large team of clinicians. Nurses in the ER also must deal with anxious family members and tough emotional strain as they often see patients who are at their worst.
ER RN, Emily
What is it like to work as an ER nurse in facilities all over the country? We asked TNAA Ambassador Emily to tell us all about her specialty:
I chose my specialty because I like the intensity and fast pace nature that the ER brings. ER nurses have to be adaptable, quick on their feet, and be ready to take any patient at any moment. Unlike other departments, patients show up in our rooms, and we have absolutely no idea what illnesses or diseases they have. Sometimes a patient will be brought in by EMS, and they will be unconscious, and we have absolutely no idea what happened. As an Emergency Medicine team, we have to work together from ground 0 to build a possible story and hopefully come to a diagnosis. I also love how often I get to practice my skills in the ED. Every shift I work, I am placing IV's, putting in Foley's, assisting with procedures, dropping NG tubes, placing splints, performing wound care, and a myriad of other skills that other nurses only perform a few times a year. I love the hands-on contact with the patients and the ability to refine my skills on a shift to shift basis.
One of my absolute favorite things about working in the Emergency Department is the ability to work with patients from 1 day old to 101 years old. There are some shifts where I have a newborn in one room, a teenager in the next, a 50-year-old down the hallway, and a 95-year-old next to them. I love all of the different hats I get to wear in one shift. However, with that comes a lot of responsibility, and I also have to be a chameleon. It means that I have to be adequate and knowledgeable about everything, and an expert on nothing. I know an average amount about infant, pediatric, OB, oncology, critically sick, psych, trauma, surgical, neuro, and cardiac patients, but I am an expert at none. It is so fun to be able to work with such a diverse group of patients, and it makes every shift completely new.
 As weird as it sounds, I also love being the contact for people in some of the worst moments of their lives. It has been such a joy to grow in confidence in skills to be able to say, "I see you, I can't fathom the pain and heartache you are going through right now, but I am here with you for the next …. time. You are exactly where you need to be right now, and I am going to do everything I can to help get you through this."
Part 2: ER Travel Nurse Experience & Certifications
To work as a travel nurse, you need at least 1 year of experience in an acute care facility. And ER travel nurse requirements are no different. Most facilities want to see that you have had time to develop your skills before you travel as you often will have limited orientation on assignment.
Most ER nurses hold the following certifications:
BLS, Basic Life Support

ACLS, Advanced Cardiac Life Support

PALS, Pediatric Advanced Life Support

NIH, Stroke Certification from NIHSS
Many ER nurses build their credentials with the following certifications
Facilities across the country are searching for solutions to violence against nurses. Many ER travel nurse jobs are now requiring CPI or crisis prevention training. Don't worry; we'll negotiate with the facilities for your certification. Read more about workplace violence in the medical field and what TNAA is doing here. 
Part 3: What is it Like to Work as an ER Travel Nurse?
"Working as a travel nurse in the ER is so much fun! It is so great because we work next to the doctors and get to build relationships with them from day 1, whereas I would imagine it would take longer on the floor. ER travelers should be expected to be able to pick up a normal assignment (usually 4-6 beds) and be completely independent. The travelers should not need to be taught how to do procedures, but rather just oriented to the unit, learn where equipment is, and get to know the staff. Travelers have also been known to be utilized in the psych department of the ER's heavily towards the beginning of the contracts. Just like floor nurses can tend to get the "bad" assignments, some charge nurses also but ER nurses in Psych more often than their normal staff. Although there are exceptions, the majority of hospitals do not let travelers work traumas. Or at least they don't let them in the Trauma Bays right at first. I have been in some hospitals where you aren't even allowed to step into them, and others that learn to trust my skills and then run the Traumas. Traveling as an ER nurse is so fun because you just get exposed to so many different things, different cultures, different ER flows, and different methods and views on how to treat different diagnoses."
Part 4: ER Travel Nurse Advice
Be Adaptable!

If you can't quickly learn to pick up new methods and workflows, this job will be extremely frustrating for you. 

Don't Compare Hospitals to Your Previous Ones.

It is so much easier just to accept the place for what it is, and gently speak your opinions on changes they should make over time.

Be Confident.

Be confident without coming across as arrogant. Show your skills, but also be humble in what you don't know. 
Part 5: Who to Follow & ER Resources
Podcasts:
Instagram Accounts– beware, these accounts can get a little wild:

@nurselifeRN 

@nursesofinstagram

@nurseabnormalities

Instagram Hashtags — follow these hashtags to find relevant content shared amongst your ER peers