November 7, 2019
Travel Nurse Career Guide: Labor & Delivery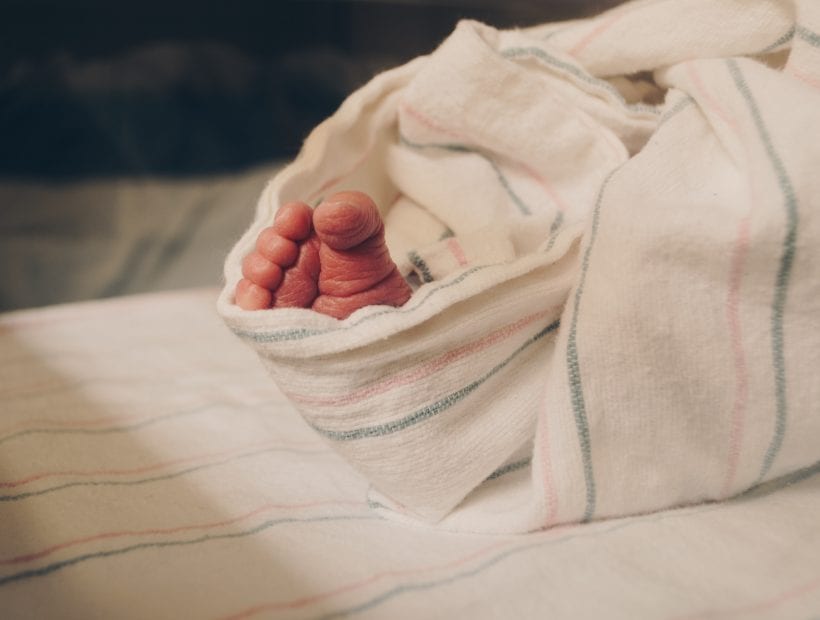 Labor & Delivery nursing is a crucial specialty, from bringing new life into the world to protecting moms and neonates. Explore what it's like to work as a labor & delivery travel nurse. Whether you're a new grad nurse thinking about travel nursing or an experienced L&D nurse stepping into travel, this guide will give you insight into what it's like working on the L&D floor in facilities across the country from someone who has been in your shoes.
Part 1: What is a Labor & Delivery Nurse?
L&D nurses are unique in the nursing field as this specialty requires specific training, certifications, and is narrow in focus. L&D nurses bring new lives into the world! They focus on delivering healthy babies and helping mothers through the birthing process. 
L&D Travel Nurse, Dacia
TNAA Ambassador, Dacia, is an L&D nurse who has worked as a travel nurse in facilities on both coasts tells us what she does:
"Well, besides the obvious of being apart of bringing life into the world, I enjoy the skill set that accompanies being a labor and delivery nurse. I circulate just like an OR nurse does during c-sections. I triage patients, just like ER nurses do. I work with high-risk medications and IV drips, just like critical care nurses do. I recover patients after surgery, just like PACU nurses do — our patients are monitored, and I read and assess fetal monitoring strips. I push with my patients, and in situations where the doctors don't make it in time, I even may have to step in and deliver a baby. I assist with epidural placements, tubal ligations, and other procedures. I initiate and assist with neonatal resuscitation if an infant doesn't transition well immediately after delivery. I also enjoy the pace; things can change very quickly and can become an emergency. We have to act fast, there's never a boring day, and once the patient is delivered, recovered, and stable, we transfer the family to the postpartum unit. And then we start the process all over again when a new patient walks through the door in labor."
Part 2: Labor & Delivery Experience & Certifications
To be a registered nurse, you must hold either an ADN or BSN and pass the NCLEX. To work as a travel nurse, you need at least 1 year of experience in an acute care facility. However, L&D travel nurses require more experience than most. In fact, most facilities require 3 years of experience before traveling. Most L&D nurses hold the following certifications:
BLS, Basic Life Support

ACLS, Advanced Cardiac Life Support

PALS, Pediatric Advanced Life Support

NRP, Neonatal Resuscitation Program

Electronic Fetal Heart Monitoring
Part 3: What is it Like to Work as a Labor & Delivery Travel Nurse?
TNAA Ambassador, Dacia is an L&D nurse from Baltimore who has traveled throughout the country. We asked her what it was like to go into different facilities to help deliver babies.
"I like it. We're usually in high demand because of the ebb and flow of our patient population based on the seasons. Usually, the summer brings a baby boom, so hospitals try and beef up staffing during those times. It can be a bit of an adjustment getting used to a new set of doctors and their requirements and preferences, but it improves with time. Also, nurses have different privileges in different states. For example, at some facilities in California, nurses do vaginal exams, can administer certain medications, place fetal scalp electrodes, and intrauterine pressure catheters, whereas, at some facilities in Maryland, the above is the complete opposite and must be performed by doctors or residents only."
Part 4: L&D Travel Nurse Advice
Be pleasant and open to new opportunities, people, facilities, patient populations, and roles.

Taking constructive criticism, being welcoming to new things, and wanting to be helpful, will ensure that some of the transition will be smooth.  Constantly stating how things were different at your home facility, or being critical of another unit's workflow may be a bit off-putting to the staff, and it may backfire.

ASK QUESTIONS and be clear about what you don't know/feel comfortable with doing.

Also, be honest if you don't feel comfortable with an assignment. Nurse and patient ratios may be different in different hospitals, and if you don't feel safe, speak up.

Do a thorough interview with the nurse manager/ director before accepting an assignment.

It's important to get a feel for the facility, its staffing, scheduling, floating, delivery process, etc. Ask why they need travelers, what their delivery process is like, what you're responsible for, if anesthesia and doctors are in-house, how many nurses are staffed per shift, how many deliveries they do each month, how the staff has acted toward travelers in the past. Never walk into an assignment blindly. Granted, what is discussed may be different from what occurs once you're there, but at least you can say that you asked.
Part 5: L&D Resources
Dacia recommends joining travel nurse groups because traveling L&D is inherently different than working perm. 
Specialty-specific Content

:

To learn about the latest developments in my specialty, I refer to the Association of Women's Health, Obstetric, and Neonatal Nurses, AWHONN. I am also a member of the organization.

Instagram

: 

#laboranddelivernurses is a great hashtag to follow to find relevant content amongst your L&D peers — just hit the follow button!