January 9, 2023
A Career Leading to Love in More Ways Than One
Take a chance, keep an open mind, and you never know what you'll find on your travel nurse assignment. You might even find love.
Ally took the leap into travel nursing on Valentine's Day, leaving Arkansas for Dallas with her pup and belongings in tow. Was she expecting her new career to lead to love? Absolutely not.
"I was going to start an adventure on my own, and after that, it's like whatever happens happens," she said.
Then comes Zane – another new traveler taking his first assignment in his home state of Texas. He was looking to spice up his career, grow his nursing skill set, and add adventure to his job. The adventure truly began when he met Ally.
During orientation, the unit manager put Ally with Zane and another traveler named Bob. Thinking Ally was cute, Zane saw the opportunity to use his local prowess to his advantage.
"I was like, 'Here is my phone number, guys. If you want to contact me, I'm from the area. I'll help you'll figure things out,'" Zane laughed. "I'm expecting Ally to give me a call or text, and I get Bob over Ally many times."
Once they do hang out, the rest is history.
Getting Married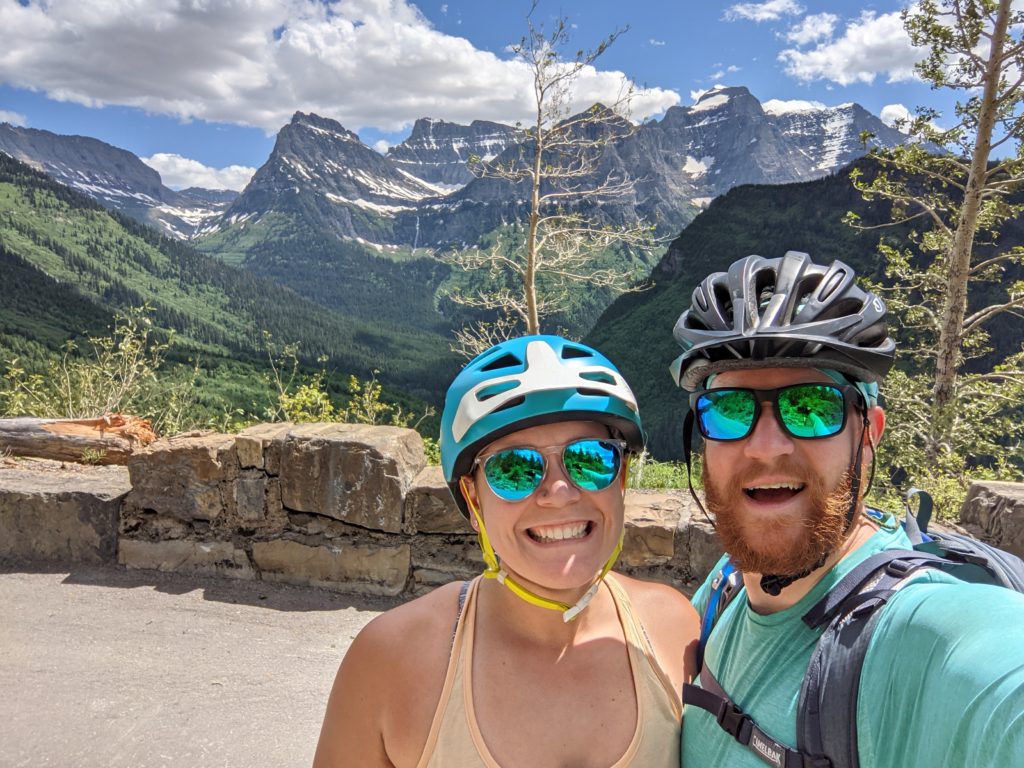 After a while on the road together, Zane was ready to pop the question and saw the perfect window of opportunity during a trip to Arkansas. Zane wanted Ally's family and friends to be part of the proposal, so while Ally shopped for a bridesmaid dress for another friend's wedding, he planned a scheme at the church where her stepmom preaches.
"We were out renovating the church the day Ally was dress shopping," Zane said. "I went to the church, strung lights around this grove of trees, and put a table out with flowers on it. I planned to have all her friends and family hide inside the building. When we get there in the car, they would plug in the lights, come out with sparklers, and then, I'd propose."
But, hilariously, things don't always go according to plan. It took some convincing to get Ally to go back to the church with Zane, who 'forgot' his wallet there.
"Me being me, I was like, 'Well, go on and get it,'" she chuckled.
They eventually made it to the church, and Ally knew something was up when she saw the sparkling string of lights. Zane popped the question, and Ally's response of, "Ehhh, okay," confirms it's a yes!
Ally laughed: "He had been telling me, 'I need a straight answer if I ever propose to you,' and I was like, 'Eh, okay.'"
They got married one year later at a friend's farm in Arkansas. Zane's uncle brought his hot air balloon and tethered it to the ground to act as the couple's 'get-away' and to give guests rides throughout the night.
"The people who went to the wedding said afterward that it was one of the most fun weddings they had ever been to, and I was like, 'But of course!'" Ally smiled.
Fulfilling Dreams Together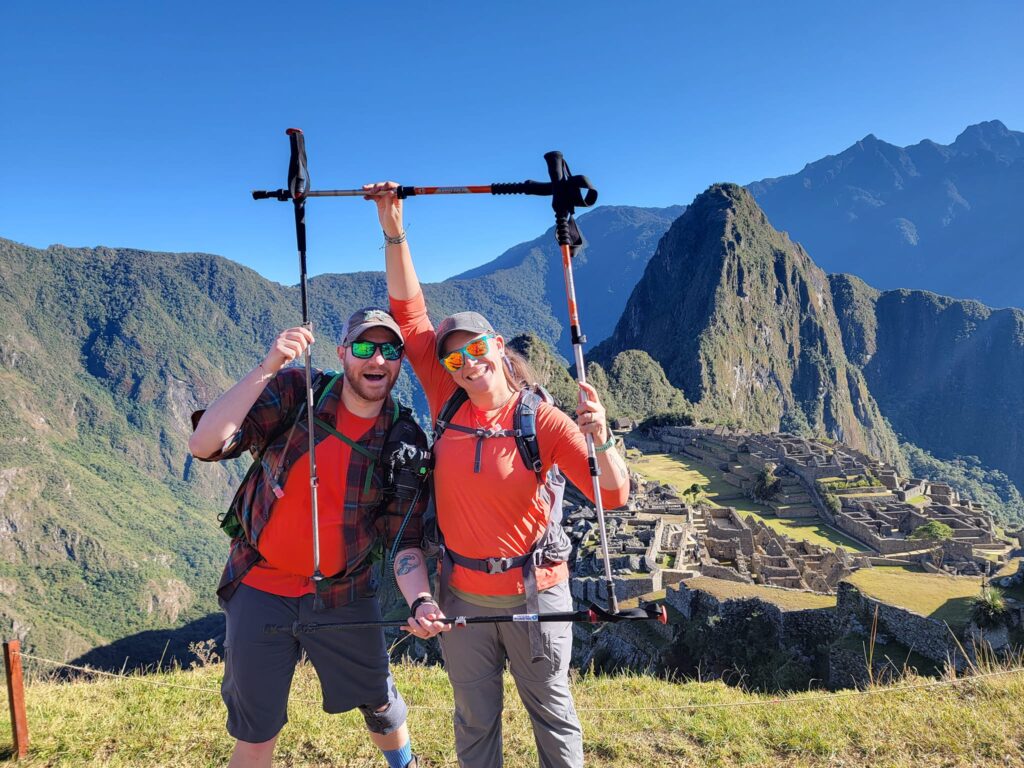 It's been eight years and almost 19 hospitals worked since the couple met, and they're still going strong. As a travel nursing pair, they've accomplished some of their life goals, like buying and paying off their dream car and traveling to more than a dozen countries.
"We've seen Angkor Wat in Cambodia, hiked the Machu Picchu Inca trail, went to the Galápagos Islands to snorkel with whitetip reef sharks and massive sea turtles, traveled to Egypt to see the Great Pyramids, swam in the Nile, and scuba-dived in the Red Sea," Zane said. 
They've also recently tackled another dream – buying a house. After saving up money when they couldn't travel during the pandemic, they waited for the right opportunity to buy.
"We decided to see about investing our money into a house, putting it into something tangible that could help us out in the long run," Ally explained. "A family friend was looking at selling her house and posted it, and I told Zane, 'Look, this is a really good opportunity. Let's see what we can do about it.'"
"By not traveling overseas for a bit, we were able to buy a house, put money into a retirement account, and start an investment account. Adult things," Zane joked.
As for the future, the travel nursing couple has more trips planned. They recently went to Honduras to get their advanced diver's license, which they'll utilize on another venture to the Galápagos Islands to do a live-aboard dive trip. Morocco is also on their list.
Why They Love Travel Nursing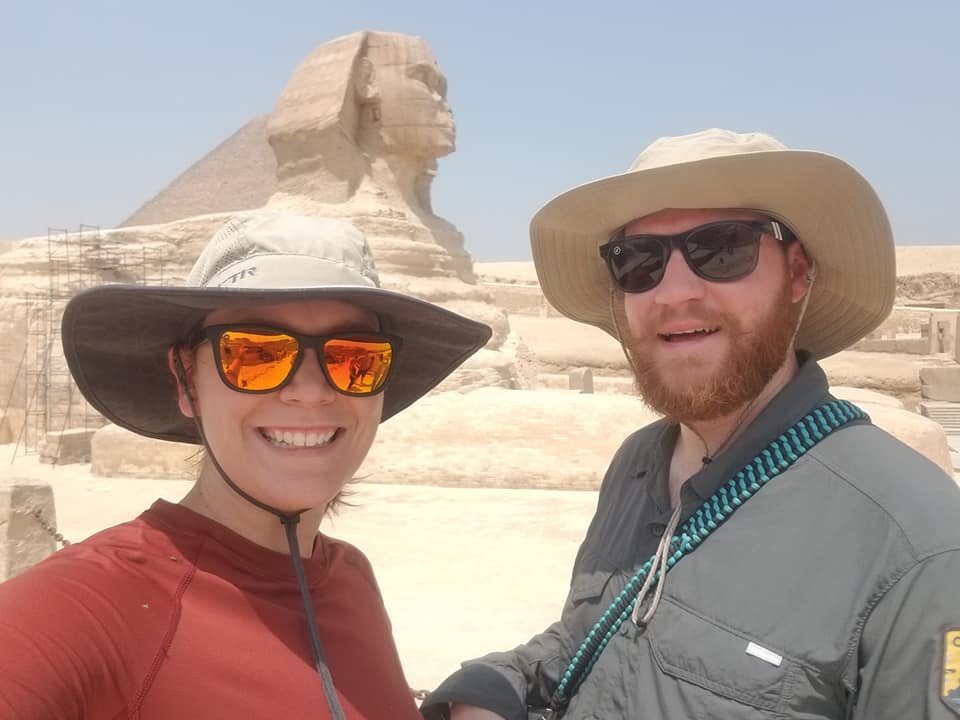 Ally and Zane enjoy their travel nurse careers because they get to do what they love, explore the country, and have the means to travel abroad.
"It's amazing the number of opportunities that I've had because of travel nursing and the freedom it provides," Ally said. "I have the freedom to take time off when I want and not beg for my PTO. With travel nursing, I just get to go. I get to work three months, take time off, and go adventure anywhere from a week to three months, and it's completely okay."
Advice for Nurses Who Want to Travel
But before you jump into a travel nurse career, Zane and Ally have some advice to share.
"I tell them to get experience where you're working first," Zane said. "That will help you the most down the road, so that you know what you're doing. You'll be in environments where you'll have to rely on your own skills, so having the experience helps."
But once you feel comfortable in your specialty, Ally says to figure out your 'why' – the purpose behind your decision to be a healthcare traveler. Maybe it's to see the countryside, make more money, or learn new methods. Whatever the reason, let that be your guiding light, and go for it!
Ready to start your travel nursing adventure? Pursue a career that moves you and apply today with TNAA.