August 7, 2023
Dating as a Healthcare Traveler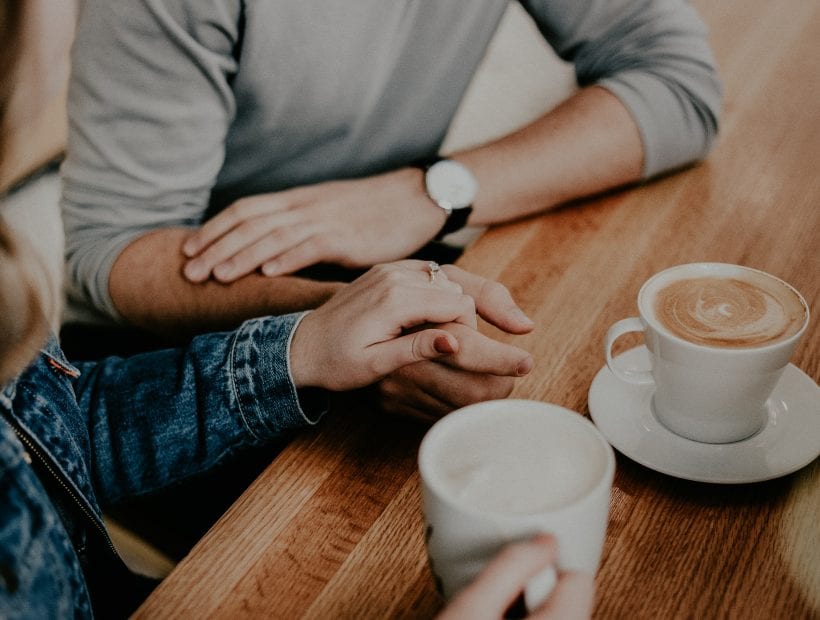 Being a healthcare traveler is a thrilling and adventurous career choice. It allows you to explore new places, experience different cultures, and make a difference in patients' lives across the country. However, while this nomadic lifestyle can be rewarding, it can also present some unique challenges when it comes to dating.
Don't despair: many healthcare travelers manage to have a thriving career and dating life. Read on to discover dating tips to help you navigate dating as a healthcare traveler.
Embrace the Spirit of Adventure
One of the most significant advantages of being a healthcare traveler is the opportunity to embrace the spirit of adventure. Approach dating with an open mind and be willing to explore new possibilities in each location you visit. By being adventurous, you can make the most of your dating experiences and create lasting memories with people from diverse backgrounds.
"I do a lot of outdoor activities, so I spend a lot of time at driving ranges, golf courses, and ski areas, and I tend to meet people that way," says TNAA Ambassador Kelsey, who dated as a travel NICU nurse and was married in 2022.
While being open to new experiences is essential, remember to stay safe and follow necessary precautions when meeting new people in unfamiliar places. Always meet in public spaces, inform a friend or colleague of your plans, and trust your instincts if something doesn't feel right.
Connect with Fellow Healthcare Professionals
As a healthcare traveler, you are likely to cross paths with other like-minded professionals who share your passion for healthcare and travel. Take advantage of this unique opportunity to connect with fellow nurses, doctors, and allied health professionals, who understand the demands of your career.
Building relationships with people in the healthcare industry can create a sense of camaraderie and support, especially during assignments in new locations. Attend networking events, join online forums or social media groups for travel healthcare specialists, and proactively reach out to others. These connections can lead to meaningful friendships or even romantic relationships.
Be Open About Your Lifestyle
Dating while on assignment requires transparency about your lifestyle. Since your job involves moving from one place to another for short-term assignments, it's essential to communicate your intentions and availability early on in any relationship. Not everyone may be comfortable with or suited to the unpredictability of your schedule.
While life as a healthcare traveler can be demanding, it also has many benefits. "I have a lot of flexibility in my career. Since we only work three days a week, a lot of hospitals try to bundle our shifts so we get long periods of time off between shifts," says Kelsey. "Plus, a perk of dating a travel nurse would be that you can visit them wherever they are and have a relatively cheap vacation when you visit!"
And just because you are a healthcare traveler doesn't necessarily mean you have to go far away for your next assignment. "People have a hard time realizing that I choose the amount of time that I can stay in a location," says Kelsey. "So, if I wanted to stay in a location for up to a year, I could."
Honesty about your career and lifestyle can help you find partners who are supportive and understanding of your commitments. Some people may be excited to embark on this adventure with you. Should you find a match who might be ready for a longer-term commitment, share this advice from The Gypsy Nurse on what you need to know if you date a travel nurse.
Utilize Technology
One of the great things about dating in the modern world is the abundance of apps and dating sites. Whether looking for something casual or more serious, these dating sites can help you get matched with like-minded people with similar hobbies and interests. There are even travel nurse dating sites and dating apps for working professionals across many career paths. Getting matched with someone who's also invested in their career can be a great way to meet someone who understands your busy and changing schedule as a travel healthcare provider.
Technology can also help you discover local events and social gatherings wherever you are, providing excellent opportunities to meet new people in each destination.
And if you're lucky enough to make a real connection with someone only to leave for your next travel assignment, technology can help you stay in touch when you're apart. Take advantage of video calls, messaging apps, and social media to connect while you are apart. Plan virtual dates, share photos and experiences, and engage in meaningful conversations regularly.
While dating as a healthcare traveler can be challenging, it can also be fun and exciting. Remember that with the right approach, you can find love in wanderlust and make your personal life as rewarding as your professional one.
Ready to plan your next travel healthcare assignment? See TNAA's available travel healthcare jobs and get started today!