February 8, 2019
Why TNAA Has Been Voted the Best Overall Travel Nursing Agency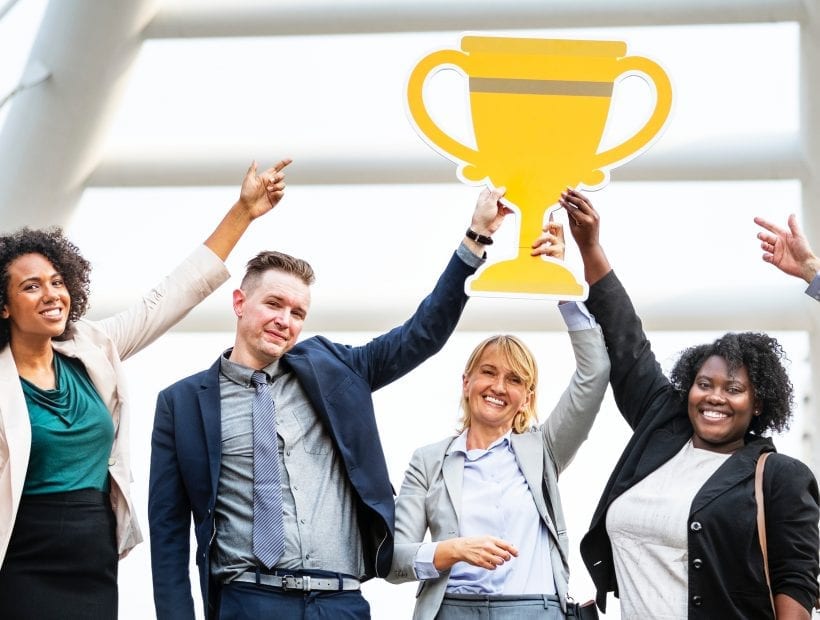 When it comes to finding the best travel nursing agency, there's no better way to assess an organization than by hearing from actual travel nurses.
In 2018, Gypsy Nurse — the largest and most active online community for travel nurses — surveyed 100,000 traveling RNs and evaluated over 100 agencies to find out which agency could be deemed the "best overall travel nursing agency."
The winner? Travel Nurse Across America.
Key Performance Areas Scored in the Gypsy Nurse Survey
For this extensive evaluation to be as objective and quantitative as possible, Gypsy Nurse hired two independent market research firms to conduct their survey. First, the firms reached out to the travel nursing community to identify key performance areas — the things that mattered most to them in an agency.
Next, travel nurses were asked to rate each agency based on personal experience. The evaluated agencies represented the majority of travel nurses and included some of the most well-known staffing companies in the industry.
In order to achieve "best overall," Travel Nurse Across America had to receive the highest aggregate score from travel nurses in all four of these key performance areas:
Agency relationship

Assignment/location

Employment benefits

Career advancement
Being endowed with this honor — voted on by 100,000 hardworking travel nurses — indicates not just that Travel Nurse Across America is committed to providing excellent service, but that we care about what our nurses care about.
Ready to go places with your career? Start your TNAA application today!
TNAA Is Best Overall Because We Care About What Matters to Nurses
It's no secret that we put our nurses first. Here's how:
Agency relationship.

Our community is one-of-a-kind. The relationship between travel nurses and staff is highly supportive; we want our nurses to feel taken care of and listened to. Highly skilled recruiters lead your experience, pairing techs and nurses with our customer support team and team of experts who provide assistance with payroll, clinical care, housing, and quality assurance.

Assignment / location.

You want assignments that fit your skill set, interests, and personal expectations. You also want to travel to locations that offer a host of new experiences as well as friendly new people that you'll love getting to know. At Travel Nurse Across America, our priority is to place you in the right assignments at the best available locations.

Employment benefits.

Don't even get us started on benefits. In addition to providing paid sick leave from day one, we cover your licensure fees and travel expenses (up to $1,000). We offer competitive pay (with a weekly paycheck or direct deposit) and a comprehensive insurance package for your travels.

Career advancement.

We know that you want to build your resume, sharpen your skills, and increase your revenue potential. Through our RN to BSN program, we partner with Aspen University to help you get a BSN within as little as 12 months — and then we reimburse your tuition when you complete the program! In addition, we offer a biannual $2,500 scholarship to those seeking a BSN degree. Continuing education is as important to us as it is to you.
Who We Really Have to Thank for this Award: Our People
Services mean nothing without the compassionate, knowledgeable people who carry them out each and every day. Our staff are second to none, and our travel nurses are part of our family. Any time that Travel Nurse Across America is recognized, the ultimate thanks goes to all the people in our community who work hard every day to care for others. We thrive on their loyalty, unique skills, and genuine spirits that truly embody what it means to be in nursing.
Want to Join the TNAA Family?
We would love to have you join our family. We want to offer you exciting jobs, personal and professional development opportunities, amazing benefits, and a community of like-minded, warm-hearted people. Our jobs are always posted in real time — so you know that you won't be trying to apply for a position that's filled or no longer available. Our team of talented recruiters want to ensure that you get the best opportunities out there. Start your TNAA application today to discover all that travel nursing has to offer!