December 17, 2019
The Ultimate Guide to Travel Nurse Housing & Resources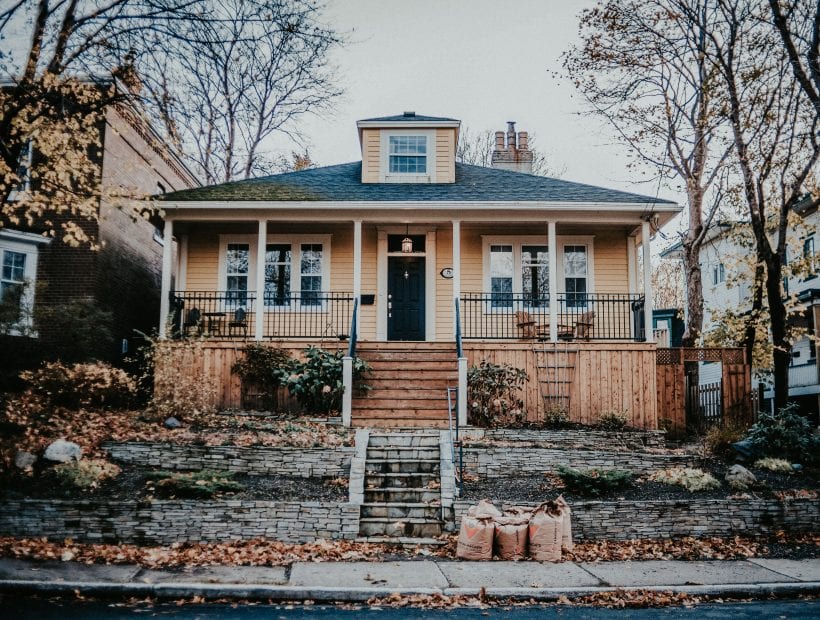 We do Travel Nurse Housing Differently.
Like any part of this industry, there are myths and misconceptions. Any travel nurse will tell you; there's a big misconception around where the money comes from. No, it doesn't come from crazy-high hourly pay. Most travelers will tell you that the tax-free stipend is the best way to profit from travel nursing. If you aren't sure how the whole "tax-free" money thing works, we pulled together some helpful tax links that will help.
Take the Stipend. Leave the Roadblocks to Us.
This guide covers a lot of information. Use these links to find what you're looking for faster.
Veteran travelers will tell you to take the stipend and find your own housing. By finding your own housing option that is cheaper than the stipend amount, you pocket the most money. So, do you find your own housing or let your agency do it? The answer seems obvious, but at TNAA, we do things differently because we believe our nurses deserve more.
Meet the Easy Stay Program®
We designed the Easy Stay Program® to solve common housing problems: cost issues, credit issues, and time constraints. If you want to find your own housing so you can make the most of your tax-free stipend, you can! And we'll still help you. If you choose not to take company housing, you still have access to a team of housing specialists who will guide you through programs designed to:
Simplify the Process
Protect Your Financial Health
Prioritize Your Safety
Travel Nurse Housing Tip 1: Have a Backup Plan
You've probably heard it a million times, but it's especially true in the ever-changing industry that is travel nursing: expect the unexpected. The very nature of your job requires you to analyze and react. When it comes to where you're going to live, it's crucial to have backup plans on your backup plans. Think about these scenarios:
Change in Housing

: Picture yourself driving to your new assignment, family in tow, when you receive a message that the apartment you secured is no longer available. What do you do?

Unplanned Financial Need

: We've all experienced a moment when your budget doesn't quite pan out. Maybe you suddenly find yourself paying for tires you didn't think you would need to purchase this month, or a dental emergency arises. Either way, when unexpected financial needs arise, money gets tight. Do you dip into your savings or put it on a credit card?
Temporary Hotel Stays
Whether your housing changed last-minute or you want to investigate your housing options before committing, we can assist you with a short-term hotel stay. Our partnerships with various hotel-booking platforms allow us to arrange a hotel stay for you for up to 2 weeks, with a payroll deduction option should you qualify — see details on payment assistance below or check with your recruiter.
Payment Assistance
Moving expenses are no joke. Think about all the costs associated with moving into your new digs: security deposits, cleaning fees, utility connection fees, first month's rent, and more. Even if you're living the full-time RV life, you may still need to put down 1 – 3 month's rent upfront. Maybe you don't have the cash readily available or will be living on a very tight budget once you pay those costs. We can help you. Payment assistance is available for qualified travelers. If you are eligible, a check will be sent directly to your landlord and then payroll deducted from your first 4 paychecks.  
Want to know if you qualify? Email or text your recruiter. Copy and paste the text below:
I'm interested in utilizing Payment Assistance for my upcoming assignment. Can you put me in touch with my housing specialist?
Do you have additional questions? Contact the Housing Team directly here.
Travel Nurse Housing Tip 2: Avoid Housing Stressors
There are multiple services offering housing options that keep you under your stipend. Services like VRBO, Airbnb, or Furnished Finders all provide excellent housing options. We even use them for our personal travels! However, just because you opted to "take the stipend" doesn't mean you're on your own. We created an innovative partnership that alleviates these housing stressors:
Working With the Landlord

: While most property owners are accommodating to travel nurses, it can be a stressor dealing with the details, from utilities to rent. Prepping for an assignment is almost a full-time job: physicals, drug testing, licensing. Working with the landlord is just one more thing to add on!

Searching & Verifying

: From browsing maps to reading reviews, apartment searching takes a lot of time. Then there's verifying the accuracy of the information. While most short-term housing services have verification processes, other options like Craigslist or Facebook are significantly less regulated. Do you take the risk?
Sure, you can do it all on your own, but do you really want to? Maybe you've been locating and securing housing on your own for countless assignments, just know that there are options to make the process simple, convenient, and as safe as possible.
Travelers Haven Partnership
Through an innovative partnership, we offer apartments, privately-owned properties, and hotels in the most convenient way. With the guidance of your housing specialist (yes, you have one even if you take the stipend), Travelers Haven will locate and secure an apartment, rent, furniture, and set up utilities — rolling all these costs into 1 affordable payment. You read that right. But it gets even better. Your deposit is guaranteed, and most of the time, there is no credit check required.
Apartment Leads Service
Maybe all of these options sound great, but you still want to do it yourself. We get it. And we have a perk just for you do-it-yourselfers. Tell your recruiter you'd like a list of fully-vetted properties. Our specialists can offer recommendations on properties and vendors TNAA has used in the area where you'll be traveling. All of the arrangements will be up to you, but we steer you toward traveler-friendly options.
TNAA Housing Reviews
"If I have a problem with housing, I know that they will look out for us. They've fielded property owners from us. They've dealt with landlords over our dog. On one assignment, the apartment we lived in started a construction project. And we worked nights. TNAA housing got us into a hotel immediately. Simply put, they take care of us." — Ally 
"We have used both the leads program as well as Travelers Haven. Travelers Haven is nice because everything is taken care of, and you don't have to worry about paying rent because it's payroll deducted. With the leads program, TNAA Housing will help you to find places, but you are the one setting it all up. They can even help out with the down payments initially and take it out of your check once you start work." — Zane
Helpful Tax Links
Need a Breakdown on how "Tax-Free Money for Travel Nurses" Works? 
Taxes are inherently complicated, and it's always best to seek tax advice from certified tax professionals. However, we've compiled some basics you and your tax accountant should know for you to be eligible for non-taxed reimbursements (aka the tax-free money and/or the stipend).