February 24, 2023
10 of the Best Things to Do in Texas on Assignment
Are you a travel nurse or allied health traveler headed to Texas for your next assignment? While your assignment schedule may be busy, there are plenty of opportunities to have fun and explore the Lone Star State in your downtime. From iconic landmarks and outdoor adventures to world-class cuisine and vibrant nightlife, Texas has something for every type of traveler. Keep reading for a list of the top 10 best things to do in Texas as a travel nurse or allied traveler.
Things to Do in North Texas
1. Dallas Zoo
Visiting the Dallas Zoo is one of the best things to do in North Texas. Located near downtown Dallas, it is the biggest and oldest zoo in the state. View more than 400 species and 2000 individual animals when you visit the zoo. But for a more unique experience, take advantage of the Dallas Zoo's educational programs and events, including animal encounters, keeper talks, and behind-the-scenes tours. While you're visiting, be sure to snap a selfie at the feeding platform on the Giraffe Ridge as a fun memento of your time at the zoo.
2. Perot Museum of Nature and Science
Located in downtown Dallas, the Perot Museum dedicates its 180,000 square feet to natural history and science. Interactive exhibits covering 11 different exhibition halls dive into a myriad of topics, including dinosaurs, human anatomy, Earth's greatest wonders, space, and more. A child-friendly space, the Perot Museum of Nature and Science is a great place to visit with the whole family.
3. Reunion Tower in Dallas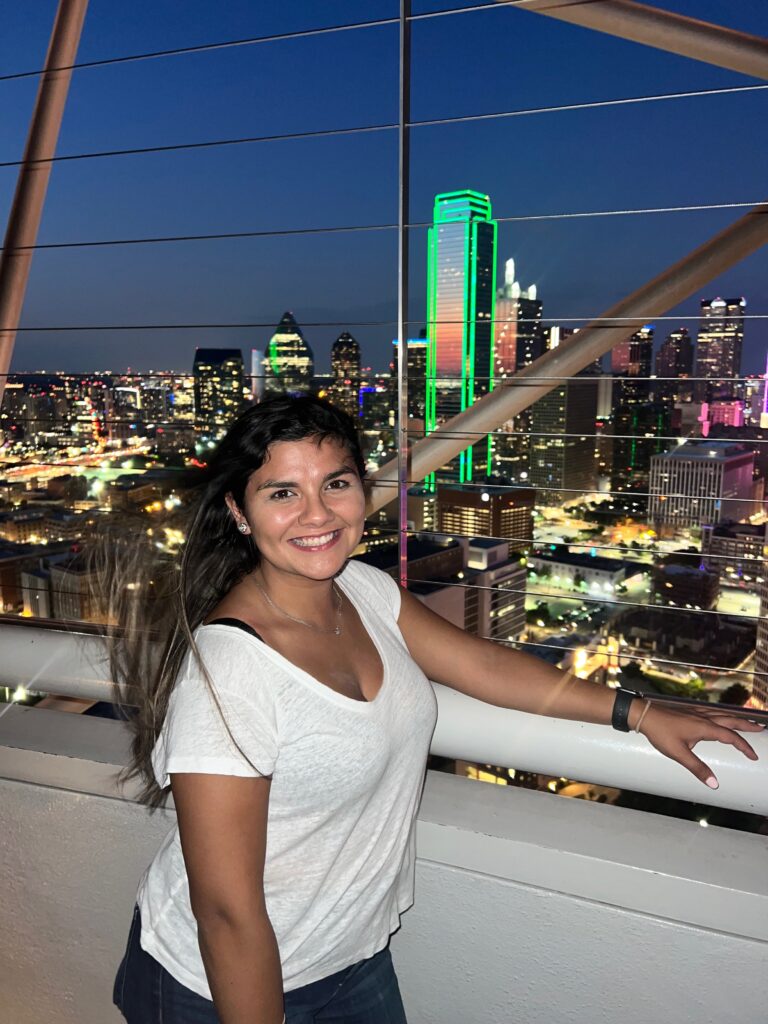 This iconic landmark is a must-visit for anyone taking an assignment in Dallas. Reunion Tower offers a 360-degree view of the Dallas skyline from 470 feet above the ground. You can dine in the restaurant or enjoy a drink in the bar while taking in the stunning views.
4. Waco
Approximately 1.5 hours outside of Dallas, Waco is home to Magnolia Market, which was made famous by Chip and Joanna Gaines of HGTV's Fixer Upper. You can shop for home decor, enjoy delicious food, and explore the city's other attractions, like the Dr. Pepper Museum, during a day trip to this Texas town.
Things to Do in West Texas
5. Big Bend National Park
Big Bend National Park, one of the best things to do in West Texas, is a tourist attraction due to its unique terrain and gorgeous scenery. Ranging from nearly 1,700 feet above sea level at the Rio Grande to more than 7,800 at Emory Peak and covering multiple habitats, the park offers a wide range of activities. You can hike, camp, and stargaze in the park while taking in views of the Chisos Mountains or take your adventure to the next level by kayaking the Rio Grande.
6. Guadalupe Mountains National Park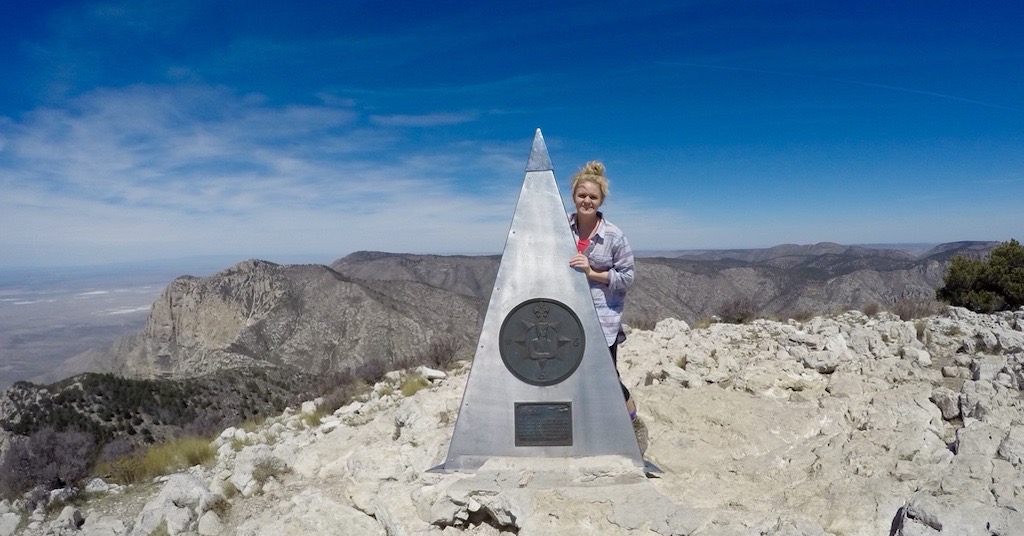 Find eight of the 10 highest points in Texas, including Guadalupe Peak, at Guadalupe Mountains National Park. The park offers more than 80 miles of trails and plenty of opportunities for camping and wildlife watching. Other highlights of Guadalupe Mountains National Park include the remarkable formations of McKittrick Canyon and the fascinating history of the Frijole Ranch Cultural Museum.
Things to Do in South Texas
7. Austin
"The Live Music Capital of the World" and the Texas capital, Austin is a vibrant city. Check out the live music scene on Sixth Street, lined with bars and venues that showcase local talent. You can also explore the city's many parks, including Zilker Park, which spans more than 350 acres and features hiking trails, picnic areas, and the popular Barton Springs Pool. To beat the Texas heat, head to the river. Rent a tube or kayak and float down the San Marcos, Comal, or Guadalupe Rivers, a popular pastime near Austin (or San Antonio). 
8. San Antonio River Walk
View this post on Instagram
Spanning several miles, the San Antonio River Walk is lined with restaurants, shops, and bars. You can take a boat tour or grab a kayak for a different view of the area or simply stroll along the river and enjoy the lively atmosphere. A short walk from the San  Antonio River Walk, you can also find the Alamo, a historic site that played a pivotal role in the Texas Revolution.
Things to Do in East Texas
9. Tyler Rose Garden
Visiting the Tyler Rose Garden is one of the best things to do while you are in East Texas. You can enjoy a peaceful stroll through the gardens, showcasing more than 200 rose varieties. The Rose Garden Center features a museum and gift shop and hosts note-worthy events, such as the Texas Rose Festival in October. The garden's picturesque surroundings provide the perfect backdrop for a picnic, while guided tours offer an opportunity to learn about the garden's history and different types of blooms.
10. Houston's Museums
Houston is a melting pot of culture, history, and art, and you can explore it all by stepping into one of the city's many museums. The Museum of Fine Arts, Houston, is one of the largest art museums in the country, showcasing approximately 70,000 works of art from all over the world. The Houston Museum of Natural Science offers interactive exhibits on topics ranging from ancient Egypt to prehistoric life. For those interested in contemporary art, the Menil Collection houses an impressive collection of modern and contemporary works in a serene setting. And the Houston Museum of African American Culture features several cultural exhibitions that are rich in history while embracing modern art. 
Bonus: Find Bluebonnets in Spring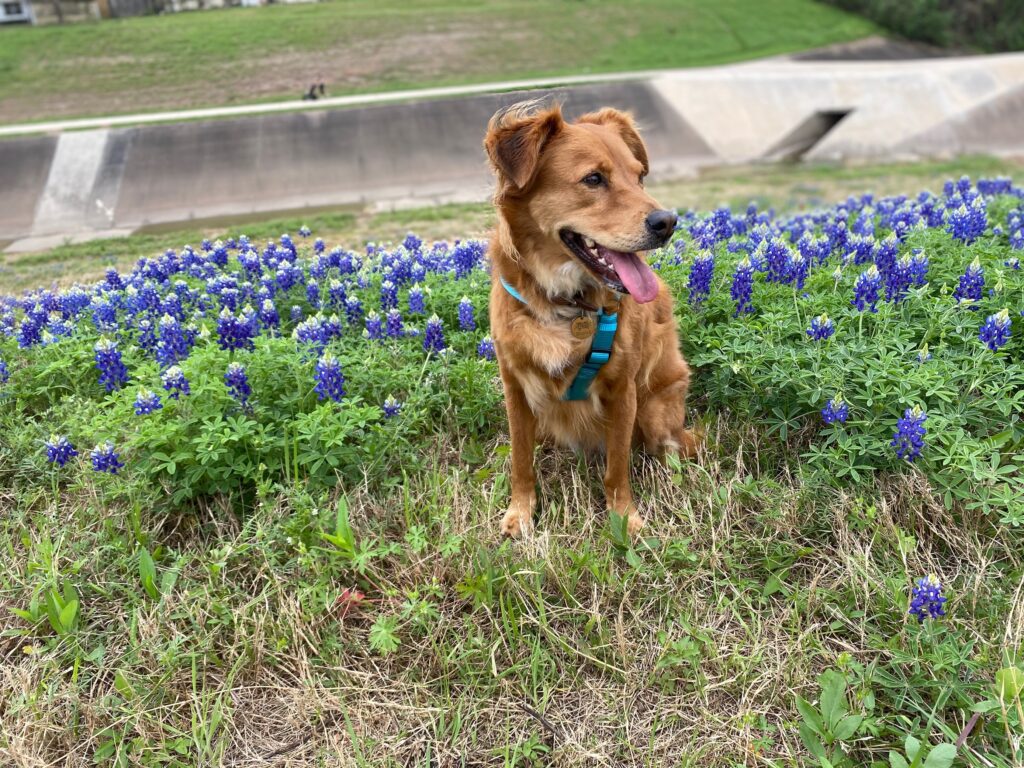 Spring in the Lone Star State means one thing: bluebonnets. These vividly blue wildflowers can be found all over the state, from roadsides to fields to parks. One of the best places to see them is in the Texas Hill Country, where the rolling hills and picturesque landscapes provide a stunning backdrop for this state flower. You can also visit the small town of Ennis (near Dallas) to wander through 40 miles of bluebonnet trails and partake in the annual Bluebonnet Festival.
Check out our Texas jobs and be on your way to exploring the Lone Star State. Whether you're visiting Texas or another state in the Southwest U.S., you're sure to have plenty to do on your allied health or travel nurse assignment.