December 3, 2010
Travel Nurse Stories: First Time Out on My Own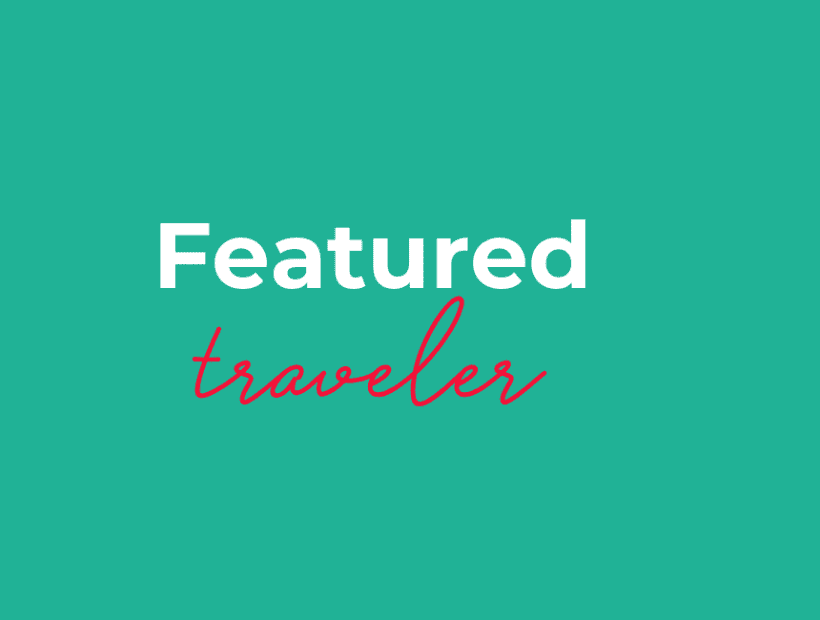 Meet Saurahnee Phillips, RN
Saurahnee Phillips has been an RN for 19 years, and a travel ER RN on and off since 2005. Her story is a familiar one. She always wanted to travel and see different places and experience different cultures, but life as a single mother didn't allow her that luxury. Once her children were grown, she realized that signing up for a travel RN job could allow her to go places and see and do things she would not otherwise get to see or do. In 2005 she left her home for her first travel nursing ER job in Hollywood and she hasn't looked back. Since then, Saurahnee has accepted nine additional travel assignments in California, Texas, Hawaii, and Arizona. Most of them have been with Travel Nurse Across America.
Her first travel nurse assignment was so memorable. Can you imagine being out on your own for the first time in your life in Hollywood, California, having new experiences, and learning what you like to do? "I met nurses and patients from all walks of life and from around the world," Saurahnee said.
The Pros and Cons of Travel Nursing
"The best thing about travel nursing is I get to be a tourist while I get paid. I'm not much of an adventurer, no climbing mountains, jet skies, or skydiving for me, but I enjoy taking walks, watching sunsets, and seeing whatever the area has to offer. I did take a hike up an unmaintained path in the Kolob Canyons of Zion National Park with some dear friends. We hiked to a peaceful, beautiful meadow that has great sentimental meaning to me. I also spent Christmas Day on the beach in Hawaii with 2 other travel nurses I met while working on Oahu.
Even though I miss my family, I have made some wonderful friends while traveling by simply treating people as I wish to be treated. I always try to acknowledge everyone I work with, not only nurses and doctors but housekeepers, techs, clerks—anyone who comes into my work area. Sometimes it's easy to forget that it takes all of us to provide excellent care and keep the ER running smoothly, not just the actual front-line caregivers.
"So far, the most interesting place I've been on assignment is Tuba City, AZ. To me, the scenery of the Painted Desert makes it the most beautiful place I have ever visited. And, the ER staff and patients at the Facility are simply the best!" Saurahnee explained. "I also love learning more about the Navajo Indians' history and culture; it's fascinating. I liked it so much I'm going back for another travel ER RN job in Tuba City this week. While I would like to spend the holidays with my family, I do need to work and I can't think of a better group of people to be with over the holidays."
"One of the craziest things that has happened to me on a travel assignment was receiving confirmation of my assignment at 2pm on Friday afternoon, driving to Houston for a drug screen by 5pm, packing, then driving almost 1200 miles to start my assignment on the following Monday morning. Whew, I felt pretty frazzled but I was able to pull it off."
Life After an Assignment
"When I'm not working I like to keep up with my family and friends, read, crochet, and visit local areas of interest. And, I love to grow crops on my virtual farm with my friends from all over the world. I stay in touch with family and friends by using all the newest technology, email, instant messaging, texting, phone calls and occasionally even snail mail. I don't know if I could have been a travel nurse prior to this time of instant communication; it's so much easier to stay connected. I also visit my family every chance I get. They are the most important people in my life!"
"I use Travel Nurse Across America as my staffing company because they are a great team to work with. They make me feel like an asset to the company rather than a burden, no matter what I call them about. Derek King is my recruiter and he is always encouraging and upbeat. He is honest about what I can expect on an assignment. He doesn't sugar coat anything, so I haven't yet been surprised or overwhelmed when I get to a new assignment. Ashley could find a cozy place to live on the moon. Ida always makes sure I get a live person or voice mail when I call; I'm never left to the world of "hold". Both Ashley and Carla have shared tips with me on how to become a better cat person. If I keep naming good things about my experience with TNAA it would take far too long. Just know that if you work with the staff at TNAA you won't ever feel like you are fending for yourself. It's great to be a member of their 'family'."