January 8, 2013
Travel Nurse Housing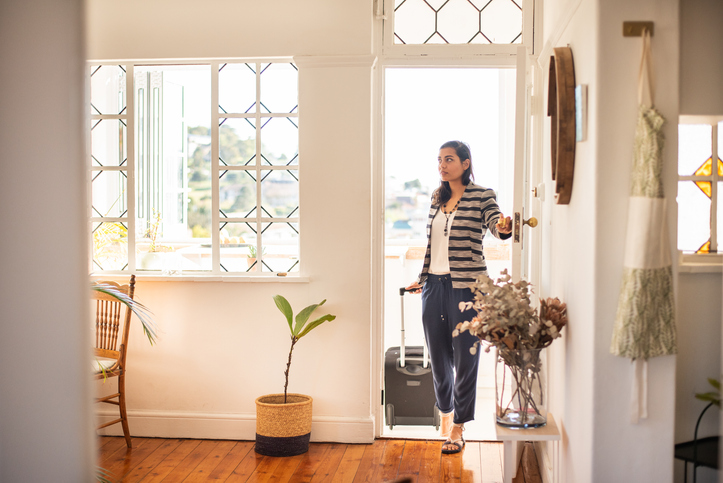 One of the most important things to consider when thinking about a travel nursing career is where you'll sleep at night. It may seem impossible to find safe, comfortable, private housing in an unfamiliar city, but it can be done with the right amount of planning and preparation. At TNAA, our experienced housing specialists walk our travel nurses through every step of the process. Read below for what to expect.
What type of travel nurse housing will I receive?
The first rule about housing is to get as much information about your future living arrangements as possible! Where is it located? What are the amenities? What comes with the package? Every travel nurse agency is a little bit different. Some do shared housing, some private, and many have different furnishing packages. By most standards, a traveler should receive a one-bedroom, PRIVATE, furnished apartment, including basic utilities (electricity, water, and gas) and it should be located as close to the hospital as possible with drive times of 30 minutes or less.
What furnishings are included?
Will "furnished" mean the "whole nine yards" or a couple of milk crates and an oscillating fan? By most standards you should expect the following:
Living Room: Sofa, Chair/Loveseat, Cocktail Table, End Table, Lamp, TV Stand
Dining Room: Dining Table, 4 Dining Chairs
Bedroom: Queen Bed Complete, Dresser with Mirror, Nightstand, Lamp
Appliances: Microwave, Stove, Refrigerator, Washer, Dryer
Can I bring family members?
Certainly! Most agencies are very supportive of a traveler's desire to have their family with them. Keep in mind that there might be additional costs if you need a larger apartment and additional furniture. Your agency can look into other options for you and provide you with approximate costs to upgrade your apartment.
Can I bring my pet?
That depends on the pet. Most dogs and cats are OK! Your pet llama may not be so easy to accommodate. Most travel nurse agencies welcome pets with a few fairly standard restrictions. Among the most common that are not considered "travel-friendly" pets are Pit Bulls, Rottweilers (or any mixes of these breeds), and reptiles. Finding accommodations for larger pets can be difficult in some areas. Inquire with your agency to see if your pet will be a good fit for the areas that you are considering. The rule of thumb is: If your pet weighs more than 40 lbs. or you travel with two or more pets, your agency may have to do additional scouting to find a suitable location. In many cases, additional costs, such as pet deposits and pet rent, are the responsibility of the traveler. Be sure to ask.
What if I want to take care of housing myself?
Travelers may opt to provide their own housing. They may secure their own rental accommodations or stay with friends, or even in an RV! In those cases, you will receive a cash housing subsidy paid instead of agency-provided housing. This offers you the advantage of controlling how your housing cash is spent. Your recruiter can help you determine if you qualify and explain in more detail how the program works.
It's easy to see that housing has more variables than a calculus class. So be sure to share all of your needs with your recruiter and housing specialist because this is one equation you don't want to be stuck trying to solve all alone!