December 27, 2021
How Do Travel Nurses Find Housing: 3 Red Flags to Avoid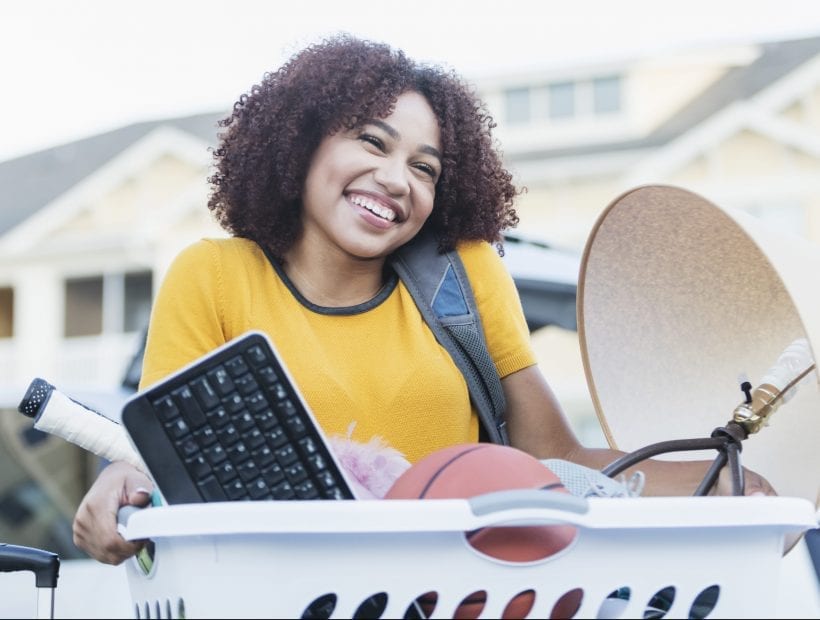 Travel nursing is a dream come true: You get to see different parts of the country while helping people (and making good money in the process). However, your dream assignment can quickly turn into a nightmare, thanks to the "little things" that can quickly turn into big problems when you least suspect it. Perhaps the biggest of those problems? Housing. After all, your home — even a temporary one — needs to make you feel secure and comfortable so you can provide the best for your employer and your patients.
Here are a few of the best things to do – and some things to watch out for – when you decide to find your own housing for a travel assignment.
1. The Neighborhood is Dangerous
Your assigned travel nursing city is likely somewhere you're not too familiar with, so you can't "think like a local" to avoid areas with high crime rates. At best, you'll just feel uncomfortable when you're at home. At worst? You could have your home or car burglarized, or your personal safety could be compromised.
Luckily, there are ways to avoid that nightmare. First, ask the agency for recommendations on safe apartment complexes and home rentals near work — it's likely they've had travel nurses assigned to your facility before and can relay their experiences.
Also, utilize the power of the web to learn more about your new city and its layout. Websites like StreetAdvisor, Yelp and City-Data can give you information — pulled from both real people and statistics to rate potential neighborhoods before you sign a lease. Reddit is another good resource; many cities have their own subreddits where locals gather and you can ask them questions about your potential new neighborhood.
2. You Have No Furniture
A safe home is great, but it's not comfortable if you don't have any furniture to sit or sleep on during your assignment. You could have your furniture shipped with you, but sending your furniture over long distances can be expensive (especially if you hire movers) and you'll still be without your furniture until it arrives.
An alternative? Find an apartment complex or long-term stay hotel that offers furnished accommodations. These kinds of living arrangements will likely cost you more per month than an unfurnished rental, but you can simply pack your belongings and leave at the end of your assignment without worrying about moving the furniture. Your agency representative can point you in the direction of these furnished rentals.
Rent-to-own stores are also a great option for furniture. Often they have full bedroom, living room and dining room sets that you can rent for a short period of time — and most times they'll deliver the furniture and pick it up at the end of your assignment.
3. Everything is Too Expensive
American renters spend an average of $2,084 a month on housing, according to the U.S. Bureau of Labor Statistics. Of course, your assigned city could have rent that costs much more than that, especially if that city is located on the East or West Coast (like in New York City or the Bay Area in California).
Your housing per diem should cover the cost of renting a reasonable place to live in your assigned city, but understanding the average cost of rent in the city before signing on can save you some headaches in the long run. Why? Because it's much harder to discover your options after you've already signed your contract. Make sure you talk to your recruiter and your housing specialist before signing, so that you know what to expect well in advance.
You can also consider getting a roommate or living with another travel nurse. We've all heard nightmare stories about roommate situations, but for every bad story, there's a good one. So, consider finding a roommate for the duration of your stay through your agency or through online listings, like the Travel Nursing: Places/Rooms For Rent group on Facebook. Saving money is the best part of living with a roommate as a travel nurse, though it also gives you the opportunity to make new friends in your assigned city.
How to Turn Housing Nightmares into Housing Solutions
Your new travel nursing assignment will take a large portion of your mental and physical energy for the first few weeks, so don't waste what's left on figuring out housing nightmares the hard way! Most travel nursing companies have entire departments dedicated to figuring out the logistics of housing. The sole responsibility of these departments is to help make your transition as easy as possible as you find a place live, arrange to have your belongings moved, and troubleshoot any problems that come up. All you have to do is move in and go to work! After all, you'd rather spend your extra time traveling or getting overtime at work, not on the phone fixing housing problems.