July 4, 2005
Travel Nurse Stories: From Nurse Leader to Travel Nurse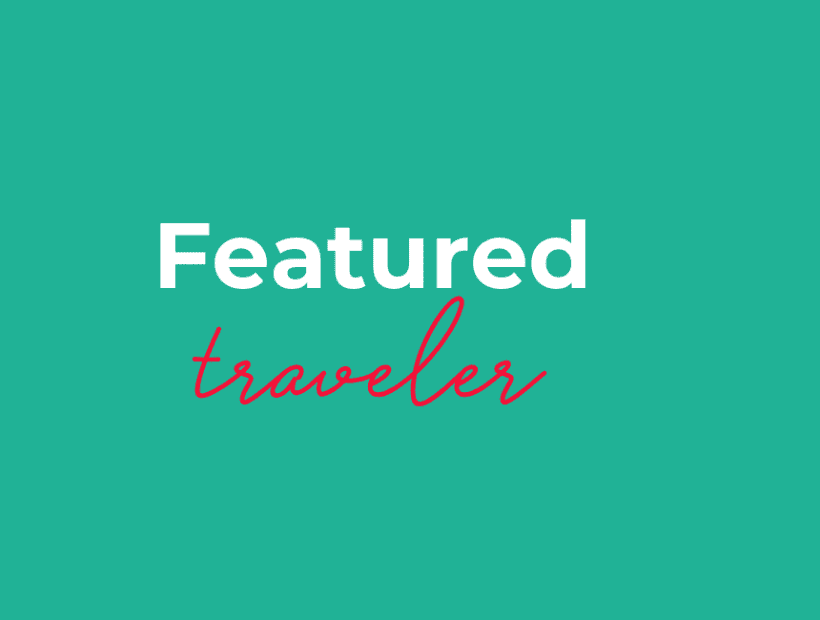 Meet Doug Gibson, RN
As I sit on my patio enjoying the cool summer evening breeze, enjoying the last light of the day as the sun slips below the surface of the soft waves of Puget Sound, I know my friends back in my hometown of South Bend, Indiana, are not so lucky. The summers there, and in my true hometown of Edwardsburg, MI, are hot and humid – the air so thick that it will suck the breath right out of you. I have become quite attached to my current location of University Place, Washington, where I am proud to say that I work at St. Clare Hospital in Lakewood, Washington. Today was the first day of my third consecutive contract here.
From Nurse Leader to TNAA Travel Nurse
Never in my wildest dreams did I ever imagine that I would be so blessed and fortunate to have had the life experiences that I have had as a traveling nurse working for Travel Nurse Across America. I have been an RN for nearly seven years, and as of September 16, I will have traveled with TNAA for three of those seven years. I had the wonderful opportunity to train in and work for Memorial Hospital of South Bend, located in South Bend, Indiana, as a new graduate. I fully credit the incredible staff and teaching environment there for the nurse that I am now. After working for Memorial Hospital of South Bend for three years, I had the opportunity to manage an office for a great group of cardiologists, but after a year, accepted the fact that management was not for me. I left the group, went home, literally got on my knees, and prayed and asked that God would direct my path – I got online and one of the first travel nurse Web sites that I pulled up, TNAA, happened to have a position available 35 minutes from my house! Fourteen months and four consecutive assignments later, the hospital, Elkhart General Hospital, had finally hired enough full-time staff that it was time for me to move on. Nonetheless, they treated me so well that I caught the "traveling" bug and haven't looked back yet!
Traveling has opened up door after door not only for myself but for my family and friends as well. My favorite childhood memories are those of traveling throughout Michigan and Indiana in my parents' 1963 converted school bus camper, painted emerald green with bright yellow stripes. My parents, sister, and I spent every weekend from Memorial Day through Labor Day camping with my cousins, and several other families, most of whom also had converted school buses. As my sister and I grew older, so did the bus until it finally died, and hence the end of our family travels. My parents never had the opportunity to do much traveling other than camping. That is, until now.
Unbelievable Travel Experiences
One of my best experiences as a traveling nurse was when my parents flew across the country to spend a week with me in San Ramon, California. (A miracle in and of itself considering my mom is terrified of flying!) Little did they know that I would have them up and out the door before 0700 and not back to the apartment until after 2300 the full week that they were there! I wouldn't trade any earthly possession for the week that I spent with Mom and Dad. Their first day there, Dad couldn't be more excited as we drove across the Golden Gate Bridge to eat at a bistro overlooking the bay in Sausalito. I watched them stand in awe of the redwood trees of John Muir Woods north of San Francisco. That same day I took them to Tomales Point and McClure Beach at Point Reyes National Shoreline where Mom loved the wildflowers and Dad couldn't get enough of the wild elk. We also shared the unbelievable experience of watching a mom and baby gray whale migrating. I took them to Yosemite National Park where we climbed the Mist Trail to the top of Vernal Falls – not sure if either of them has forgiven me for that yet. At the end of a perfect day, we watched the sunset over the Pacific Ocean – a first for my parents born and raised in the rural Midwest.
My favorite memory of that day was watching Mom and Dad, hand in hand, walking among the Giant Sequoias, and living "first-time" experiences throughout the day – all of which never would have happened if it weren't for my traveling as a travel nurse. We also spent a day whale watching in Monterey, walking the parks of San Francisco, including a cup of tea in the Japanese Garden and a tour of the Winchester Mystery House in San Jose. While in San Francisco, I'm not sure what they liked the most: the streetcar ride, shopping in Union Square, the tour of the hospital at Alcatraz, the National Maritime Museum, the National Conservatory of Flowers, the endless supply of AMAZING (and expensive – sorry Dad!) food, the temperature flux of 50-75 degrees, Fisherman's Wharf, or the ice cream at Ghiradeli Square!
I have too many funny memories to share… I'm of the mindset that it's not worth going to work if you're not having fun, so…It was a typical night at my second hospital as a travel nurse, Memorial Medical Center of West Michigan in Ludington, Michigan — a small community hospital in Northern, Michigan, located right on Lake Michigan. Ludington is incredibly beautiful and my favorite place to be.
Anyhow, I was working with my new friend Kelly in the six-bed ICU around 0100, when she asked me to turn on the lights in Room 6. I asked why and she went into a lengthy account of an urban legend that the room was "haunted" by a deceased older gentleman who had been seen by hospital staff, patients, visitors and the like. I complied, already knowing full well the plan I had in store. Around 0200, all was quiet and I told her I was taking a break as she was leaving the desk to answer a call light. Instead of going on break, I grabbed a sheet and ran into Room 6. I turned off the lights of the "haunted" room before I pulled the bed just far enough from the wall that I could slip behind it. I waited several minutes for Kelly to return to the desk, watching her from under the bed. I let her get comfortable before turning on the call light. She looked up, the color drained out of her face – I briefly considered aborting my mission, but it was too late, it had to be done, her fate had been set. She slowly rose, hands trembling, jaw to the floor and very cautiously walked towards the room. When she reached the threshold of the door, I jumped from behind the bed with the sheet over my head. I wasn't expecting the scream – oops. She screamed until she had no breath left and took off running – run Kelly run! I don't think she stopped until she got clear through the hospital! Kelly has since forgiven me and has become a great friend.
TNAA Goes Above and Beyond
What's my favorite part about traveling with Travel Nurse Across America? The people? The assignments? The benefits? I'd have to say ALL the above. I've created some friendships that I know will last a lifetime. I met one of my best friends, Ruthie Franklin, RN on assignment in San Ramon, California. Ruthie and I had so much fun together that we vowed to try to meet up again sometime in the future – she called me one day several months after our assignments had ended and told me she was considering a position in Washington. With a little coaxing, she agreed to go, which turned out to be an incredible decision for both of us. After a few weeks of being on her own, I came out to join Ruthie at which time I found out she had a new "friend." Several months later, Ruthie's engaged and I couldn't be happier for her and I'll be in the pews at her Baton Rouge wedding in November.
I've been working with Donna Dickson, the best recruiter ever invented, for almost the entire three years that I've been with the company. I love that I can be real with Donna and tell her "like it is." (It goes both ways.) We've gotten to know each other well enough that we both know expectations of each other – so much so that I rarely even need to ask – Donna knows what I like and expect in an assignment. Donna too has become a good friend – even invited me to her home in Hot Springs for a New Year's party before which I was able to sneak into the office at TNAA and surprise all my favorite people including Horrible Hannah, a.k.a. JoAnn Putt and Ashley Graham.
Speaking of Ashley…when you're told that the housing department will go above and beyond to meet your needs and will do everything in their power to make you happy, they're not kidding. My first several months in Lakewood, I was in an apartment house that was much like my fraternity house back in college. The late nights and parties were great fun ten years ago, but now that I have to get up and go to work, it's not quite so much fun to pull an all-nighter! So, after multiple failed attempts to correct the problem myself with the apartment management, I decided to involve Ashley. Long story short, Ashley went all out to get me into a new apartment that would not only allow me to sleep, but one that would also make me "happy," as Ashley put it. Never in my wildest dreams would I have ever believed that this small town, Midwest guy would be living in an apartment where I get to do one of my favorite pastimes – watching the sunset. You haven't lived until you've watched the sun fade to pinks then yellow to purple as it drops below the surface of the waves of the Puget Sound.
Thanks Ashley. Thanks Donna. Thank you Travel Nurse Across America for an incredible ride. Hope to join you for many more.
Read Similar Traveler Stories: