June 5, 2006
Travel Nurse Stories: Travel Nursing is a Way of Life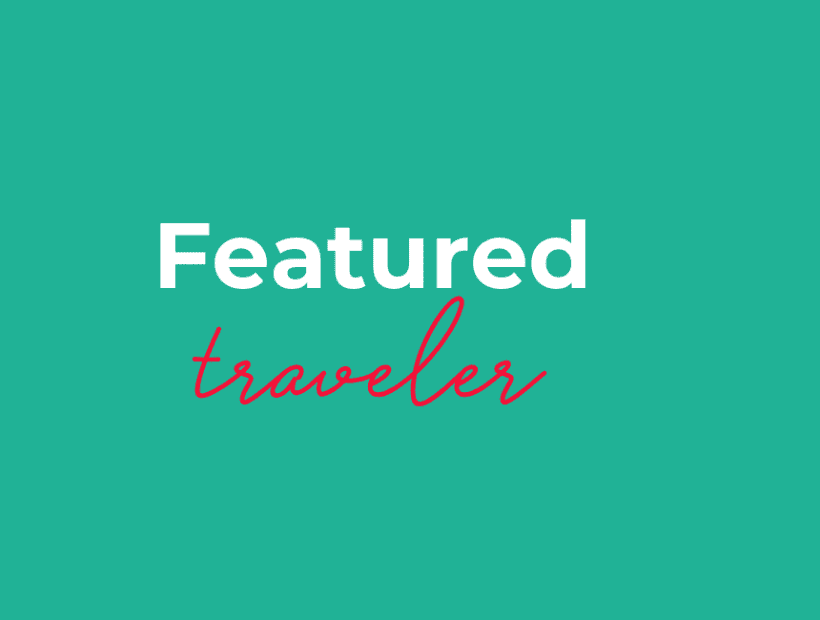 Meet Joey Hill, RN
First, I would like to thank the staff at Travel Nurse Across America for choosing me to represent their company this month. Derek at Travel Nurse Across America has been my contact for many contracts now, and although I have traveled with many other companies and had other travel nurse recruiters with those companies, Derek has topped them all. Sometimes it's just the little things, or maybe just knowing that someone appreciates your work. I don't know…but I am comfortable having Derek as my recruiter with Travel Nurse Across America. Maybe we should clone him.
I guess that I am a late bloomer in nursing. I graduated from Helene School of Nursing in December of 1992 and received my R.N. in February 1993. I went directly into a critical care nurse internship at Hahnemann University Hospital working in the trauma ICU. I had also worked as a nurse ex-tern at Thomas Jefferson University Hospital neuro ICU in Philadelphia during my last year of nursing school with Helene Fuld School of Nursing, which was then located in Camden, N.J. I have been featured in their bi-annual newsletter twice since my graduation, and I have also appeared on the The Learning Channel on "Trauma, Life in the E.R." while on a travel assignment at Orlando Regional Hospital which is a level 1 trauma center in Florida. I have done multiple contracts there and have worked in the open-heart unit, post-anesthesia, pre-op, neuro ICU, MICU, CCU, and the surgical trauma ICU. A STICU staff nurse named Nick Dellamonico was my mentor early on in my career and I will never forget his guidance and quality of care.
My travel nurse career started in June 1995. I have worked as a critical care travel nurse at Charleston General Hospital, W.V. I then moved on to Orlando Regional Hospital, Florida Hospital, Health Central Hospital in Ocoee, Largo Medical Center, Eglin AFB ICU, Bayfront Hospital, Semper Care Hospital, Shands Hospital Jacksonville, Tallahassee Memorial Regional Hospital, and Holmes Regional Medical Center which are all in Florida. I have also, traveled to Bethesda Oak Hospital in Cincinnati, Ohio, Saint Joseph's Hospital in Phoenix, Arizona, Pitt County Hospital, North Carolina, and Aurora Medical Center, Denver Colorado. And don't let me forget about the hospitals in California including Kaiser Permanente Hospital in Oakland, Saint Mary's Medical Center in San Francisco, John F. Kennedy Hospital in Palm Springs, and Sutter Memorial Hospital in Sacramento. Currently, I am on assignment as an ICU nurse at Sharps Hospital in San Diego.
Volunteering as a Nurse Abroad
My off-work time is put into good use as I have combined my hobbies with my interest in helping people that have true needs. I ride my Harley in many toy run benefits and other worthy causes such as the Shelters for Domestic Abuse. I once was interviewed on Channel 9 TV in Greenville, North Carolina during a motorcycle benefit. In 2002, while on a travel assignment in Florida, I scheduled my time and work around a Surgical Missionary Trip to Honduras for a week and assisted in 55 surgeries on mostly children. Even though it was at our own cost (approximately $2000.00 each) all 12 members of "the team" came home exhausted from the 16-hour shifts but glad to know that many children (and a few adults) in Honduras will have a better life. I have Dr. Richard Gregory to thank for having me as part of his team. I look forward to another trip with him.
Recently, I was able to give some children from Mexico a Christmas that they would not have had due to the financial positions of their families. I can still see the smiles on those faces. I love my job, I love my life and I have travel nursing to thank for giving me the opportunity to reach out and help so many in so many places. Nurses come in many shapes, sizes, and backgrounds…and I am part of that variety.
Read Similar Traveler Volunteer Stories: