October 23, 2019
Traveler Road Trip Essentials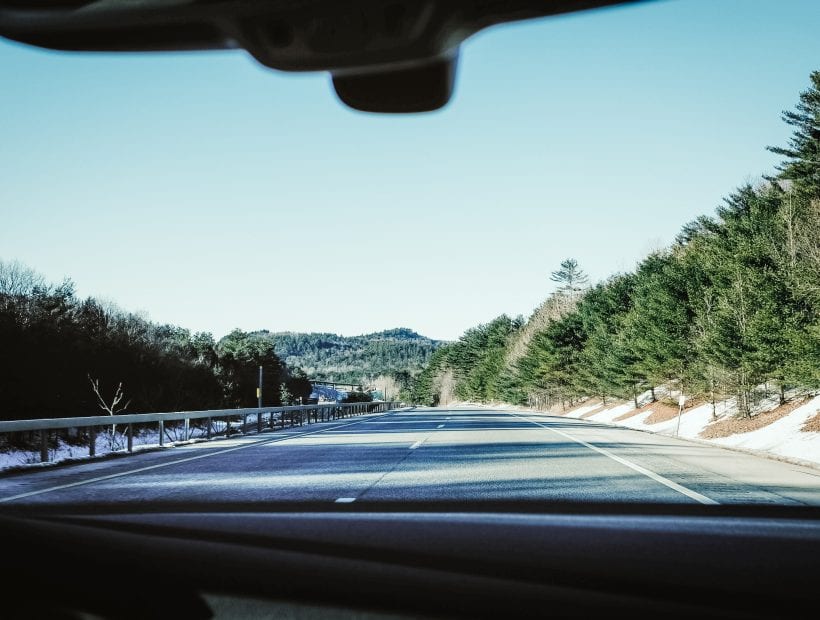 The Health Care Traveler Road Trip Guide
We're breaking down the must-have items and essentials from the people who travel for a living.
Whether you're heading across the country for your first health care traveling assignment or taking a weekend road trip, we polled our travelers to put together this list of travel essentials and road trip tips.
Must-Have Travel Essentials
These are the items our travelers can't imagine hitting the road without. We're talking about the things that make your drive safer, more comfortable, and more enjoyable. Think otc medications, packing cubes, and entertainment. Oh, and did someone say podcasts?
Emergency, First Aid & Meds
First and foremost: safety! TNAA Ambassadors all told us they make sure they have roadside emergency kits, jumper cables, and battery packs in case of a car emergency. Car emergencies — like a flat tire or having your battery die — only seem to happen at the worse possible times. So be prepared. After all, you spend a lot of time in your car as a travel nurse. Bonus: car-care is crucial. Check out our car maintenance tips here.
Roadside Emergency Kit: Look for one with jumper cables, reflective triangles, ratchet straps, seatbelt cutter tool, etc. 
Power Station: A more expensive option, power stations can power up almost everything: jump starter, air pressure, and have USB ports.
First Aid Kit: This is an essential, hands down. However, we found a lot of our nurses liked to make their kits with the things they need. Have bad allergies? Make sure you have an antihistamine or nasal spray. Do you plan on enjoying all the road trip snacks? One of our travel couples made a "gut box" filled with everything you need to ease tummy troubles: Imodium, Pepto, Tums, Colace, and Zantac.
Personal Hygiene & Toiletries
Our travelers highly recommend keeping a small toiletry kit handy. You may need a quick freshening up after a day on the road, or maybe you don't want to dig through your stuff to get to your bathroom kit when you stop overnight. Either way, we recommend packing a few things in an easy-to-reach bag.
Deodorant: "I always keep a mini deodorant in my car because life." — Emily, ER
Toothbrush, Mouthwash, Floss: "The game-changer for me was toothy tabs, you don't have to worry about liquid." — Ally, ICU
Hand Sanitizer & Sanitizing Wipes: Okay, you're nurses, so you understand the importance of good hand-hygiene. But think about the things you touch at a gas station or rest stop. "I always try to keep wipes handy for long trips because they're handy for so many reasons!" — Emily, ER
Personal Hygiene: Think of any other bathroom products you use that you may need to pack, from feminine products to dry shampoo. It's all about making your trip more comfortable.
Packing, Organization & Miscellaneous
Let's talk about space. Travelers tend to have vehicles that are gas efficient, and sometimes that means sacrificing space. When you spend hours to days on-end in your car, organization and cleanliness can make the ride a lot more enjoyable.
Packing Cubes: These come in a variety of sizes and keep your stuff organized. They're extremely helpful when you need to get items in and out of your suitcase quickly without digging or disrupting everything else. 
Reusable Shopping Bags: "I've found the large reusable bags from Marshall's or TJ Maxx are excellent for packing — especially for the long haul." — Trish, Med Surg
Bedding: Keep a small pillow and throw blanket handy or in an easy-to-reach location for your travel partner, hotel stays, or overnight stops.
Food & Drink
Water: From gallon jugs to multiple reusable water bottles, all of our travelers told us they keep a lot of water handy to avoid spending $2-$4 on water bottles at a gas station, and of course keeping hydrated.
Snacks: Do not get between a traveler and their road-trip snacks — just a fair warning.

"When road-tripping, I have a massive snack bag: Oreos, trail mix I make because I hate raisins, corn nuts, sweet tarts, and some chips. Oh, and gum is a must." — Ally & Zane, ICU

"This is my free-range snack time. I get the snacks I don't usually buy, like Cheez-Its, chips, a big bag of M&Ms, etc. I also get healthier snacks like trail mix, carrots, or grapes. I keep 2 reusable water bottles full and a few disposable water bottles, Pure Leaf teas, and soft drinks in a small cooler in the front seat." — Anna Marie, Med Surg
Tech & Entertainment
When it comes to making a road trip enjoyable, it's all about the gadgets and entertainment. Whether you travel solo or with a partner, nothing beats good music or a podcast.
Music: Several of our travelers swear by XM radio. While the subscription cost doesn't appeal to everyone, it's a great way to hear the music you want without having to search to find a radio station — especially as you cross in and out of range.
Audiobooks: Again, this was a top response. One of our travelers pointed out that she found audiobooks to be similar in length to a day's drive, and it saves her from having to change playlists when she travels solo. Are you traveling with a partner? E-readers came highly recommended, as well. In fact, one of our travelers said she gets audiobooks from Kindle Unlimited, which is $10 a month plus she adds $1.99 for Audible narration. Win.
Podcasts: Podcasts are insanely popular and for good reason. Save the image below to reference our travelers' favorites and watch for a full list to be posted soon!
Tech Accessories: Don't forget to pack a power bank! Finding outlets can sometimes be a hassle when you stop, so this is a must for a lot of our nurses. Depending on your phone's manufacturer, you may want to also get an Aux cord for music. 
Essential Documentation
Keep a binder, files, or Google folder with any documentation or records you may need easy access to throughout your trip when you arrive at your new assignment city, or in case of an emergency.
Vehicle Documentation

Pro Tip: When you're traveling across the country, you may need quick maintenance on your vehicle. Did you buy a battery at a nationwide auto store? Did you get tires with a warranty at a national store? Having those documents handy may mean free or discounted service.

Certifications

Pro Tip: Scan your certifications and licensure information and save it to a Google folder. That way, you have it ready if your QA specialist needs something in a hurry so you can start your assignment on time.

Medical Records

Pro Tip: If you have a condition that requires emergency responders to know about, it may be helpful to keep these handy and not buried under suitcases, or worse, at home.

Pet Records

Pro Tip: Keeping copies of medical records, vaccination records, or breed certification handy may be necessary when you need to stop and stay at a hotel or to quickly give to your new landlord without having to dig for it.