January 9, 2019
Health Care Travelers & Dating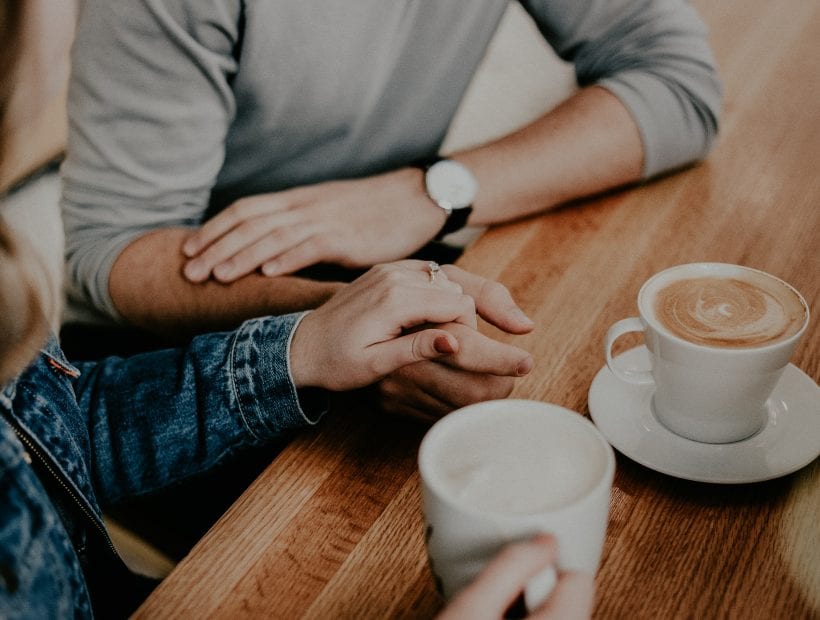 Dating as a Health Care Traveler
Let's face it — dating is tough. Many believe there's someone for everyone, but with more than 7 billion people in the world, you'll likely have to sit through some awkward first dates. For the single health care traveler, that number might get pretty high. While the gypsy lifestyle lets you meet a lot of new people all over the country, dating while working as a traveler poses its own unique set of challenges. So, what's it like dating as a health care traveler? We chatted with 2 travel nurses to find out. Don't worry, we saved the perks for last!
Meet Felino, he's the co-host of The Murse's Station podcast and former travel nurse.  Say hello to Kelsey — she's a NICU travel nurse crisscrossing the country with @otistheenglishshepherd.
1. Building Real Connections
Felino: As a single traveler, the biggest challenge is building real connections with people — even after a few dates with someone. That usually means it's about time to end your current contract and then what? Maybe you want to move to another city?
Kelsey: Time in a location is the largest challenge, but really that's the perception other people have. People tend to run the other way once they find out I'm a travel nurse because they think I'm only here temporarily so they don't want to get involved. I have a No Coworkers dating policy. I'm not opposed to dating someone in my field, they'd understand the job, but I just don't know if I want to  date someone I work with.
View this post on Instagram
2. Being Alone
Felino: Another challenge is being alone. As a travel nurse, you are alone a lot. And some people love spending time with family, friends, and significant others. Finding someone you are already close to or getting to know someone new… both of those things are hard when you're on assignment.
Kelsey: I do a lot of outdoor activities so I spend a lot of time at driving rangings, golf courses, ski areas, and I tend to meet people that way. The challenge is finding someone with my same interests.
3. Looming Deadlines
Felino: Probably the most challenging thing is that you know there is a deadline coming to something. A drastic change will have to happen, whether it's the relationship or your travel career. For example, I start to date someone I really like, but in the back of my head, I know I have a decision to make in the future. How are we going to make it work? Do I get a full-time nurse job and live here and see where this goes? Or, do I continue traveling the country doing what I love and maybe that puts a huge strain on the relationship. You try not to think about it at first but it's definitely glooming (that's looming & gloomy).
Kelsey: People have a hard time realizing that I choose the amount of time that I can stay in a location. So, if I wanted to stay in a location for up to a year, I could. I have the option of going perm at a hospital. That option is always there, it's just not preferred.
The Perks of Dating a Traveler
Felino: The biggest perk when it comes to dating as a travel nurse? Probably just being one. Just being able to say, "I travel the country being a nurse" is really attractive. Most travel nurses are really outgoing, relatable, and fun! Cool job, awesome personality… what's not to love about a travel nurse?
Kelsey: The biggest perk of dating a travel nurse would be that you can visit them wherever they are and have a relatively cheap vacation when you visit! Since we only work 3 days a week, a lot of hospitals try to bundle our shifts so we get long periods of time off between shifts. I have a lot of flexibility in my career, more than a staff nurse But just a nurse, in general, is a perk, especially if you happen to be accident-prone.