May 2, 2018
Guest Blog: When Travel Nursing Doesn't Always Have To Be Work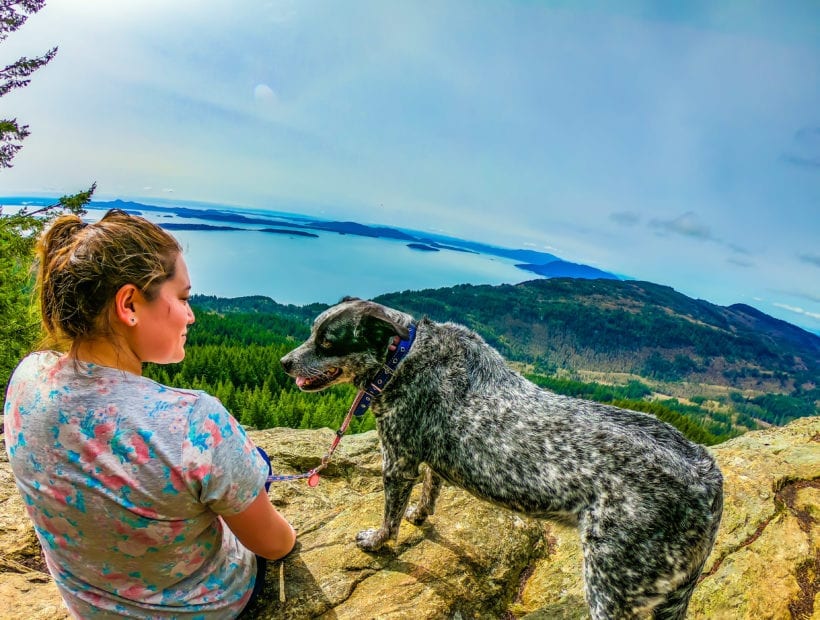 Meet Leah, RN BSN & Travel Nurse
Leah has been a travel nurse in the operating room for 7.5 years and working with Travel Nurse Across America for the past 5 years. She takes a month off after every assignment to country hop and clear her mind. 
Leah travels with her dog, Dakota, and they both enjoy hiking on her days off. Her current adventure began March 15th, when she flew to New Delhi, India and traveled the Golden Triangle before going to Havelock Island for some beach time and scuba diving the coral reefs. If you would like to see where she has gone and follow her trip to India, visit her website Off The Clock Nurse, and follow her on Instagram and Facebook.
---
As a staff nurse, I can remember fighting for vacation time. There was even one week that I needed off and I was granted all days off except for Wednesday, the day right in the middle of the vacation. How was I supposed to fly to Florida, get on a cruise, but come back to Virginia for one day and then magically reappear back on my cruise ship? It's these frustrations that those of us who work in the nursing community know all too well.
"Oh, you want a vacation? You should have scheduled that last year."
Needless to say, when I started travel nursing, I didn't even know taking time off was an option. For the first two years of traveling, I would only take one week off for a staycation or just to allow myself time to find housing and drive to my next assignment. Soon, I had an absorbent amount of money in my bank account, while still putting away more for retirement, and realizing I had already been to 49 of 50 states. I hadn't seen the rest of the world, and trust me, the world is a big place with much to see! Since the end of 2014, I've traveled to 16 different countries (soon to be 17 when I go to Peru in June) on 6 continents! Here's how I managed it and an answer to all excuses:
1. I don't even know where I would go.
Instagram has so many ideas! I went on, typed in "globetrotter" or "travelblogger" in the search bar and up popped people's beautiful pictures. I clicked on a picture I liked and saw the location and the rest is history.
2. I don't have anyone to go with.
Go by yourself! You have already taken the first step by traveling around the U.S. solo, going to another country isn't much different. I love talking to locals or making friends with other people who are there on vacation. With social media, like Facebook, I have been able to keep in touch with them and even make plans for future trips! Plus, you get to wake up when you want, go site seeing where you want, eat what you want, and basically do whatever YOU want to do!
3. But I don't speak the language in the country I want to visit.
English is the most common language spoken around the world. Did you know the majority of people in other countries can speak multiple languages? Even if you go somewhere where English is not prevalent, most cell phone services provide international plans for $10/day (Verizon), and there are many translation apps out there that help me communicate with locals. However, one of my favorite ways to communicate with someone who doesn't speak English is a game of charades. I've mastered this working with surgeons in the Operating Room who don't know the name of the instrument they want, but like to say, "you know, it's that thing that goes like this…" and they move their hands around. Who would have thought being an OR nurse would prepare me to travel to non-English speaking countries!
4. The only time my friend is free is when I'm in the middle of my next contract.
In the past 2.5 years that I have been traveling internationally, I have never had a place deny me a vacation in the middle of an assignment. I always offer to add the time I took off in the middle of an assignment to the end of the contract. I LOVE taking time off in the middle of an assignment, because let's be honest, some of these hospitals are so crazy you'll think you are a psych nurse. Unless you are a psych nurse, then you really need a vacation!
5. Traveling internationally is so expensive!
When I was in Thailand, I never spent more than $10 USD on a 3-course meal with a drink. In Morocco, I bought my friends and I donuts from a street vendor. Six, large, freshly made donuts cost 50 cents total. NYC, Seattle, Boston, San Francisco, etc. are also expensive, but I don't clump the entire United States into a category of being expensive, so you shouldn't do that with international countries. Did you know it is more expensive to fly to Las Vegas from New York for Spring Break than it is to fly to Paris, France?

Here's how I do it: Flights are cheaper on Tuesdays (I don't know why, it's statistics) and flying out and back on days that are not Friday-Sunday. International flights are cheapest when booked two months ahead of time. Use websites like Kayak or Skyscanner that search multiple other airlines to give you the best options. Stay in hostels or Airbnb rather than hotels. Get a credit card that offers frequent flyer miles and fly for free by using your points!
6. I have a pet and don't have anyone to watch them.
This can get a little spendy, but with all I make traveling, I can afford it. For my upcoming trip, I will be gone for 18 days and I found a guy on Rover.com that will keep my dog at his house that has a big backyard, and he works from home for $300. I use sites like Rover.com that have people who will house your pet or even stay at your place while you are gone and watch your pet. A more expensive option is finding a doggie daycare for boarding where your dog will be exhausted from playing every day until you return.
7. But I need health insurance and take medications.
Me too! Check with your travel company to see how long they keep you on the insurance plan in between assignments. My company, Travel Nurse Across America, gives me 3 WEEKS before I need to switch to Cobra. They help me get my Cobra set up if I plan on taking a month off, I get to use my same insurance card, and when I get back, they switch me back to my plan and again use the same insurance card that I already had.
8. I don't know if I would feel safe.
There are a lot of other countries that are actually more safe than the U.S.! Just like being at home, be smart about your decisions. Don't walk down dark alleys at night by yourself, don't accept drinks from strangers that you haven't seen made right in front of you, and go with your gut. Also, stay away from countries that are not safe or you probably won't be welcomed right now, like North Korea or Afghanistan.
I'm here to let you know the wonders of traveling internationally. It has not only heightened my sense of adventure, but it has allowed me to experience other cultures, which is great for us nurses who work with diverse populations. I have learned how to say "Hello", "Goodbye" and "Thank you" in multiple languages. Ultimately, international travel has helped me become more confident in myself, which is something that I had always struggled with in my life up to this point. I hope this article helps you take that first step to a life of country hopping!