March 28, 2018
How Travel Nursing Led to Kaitlyn's Unexpected Romance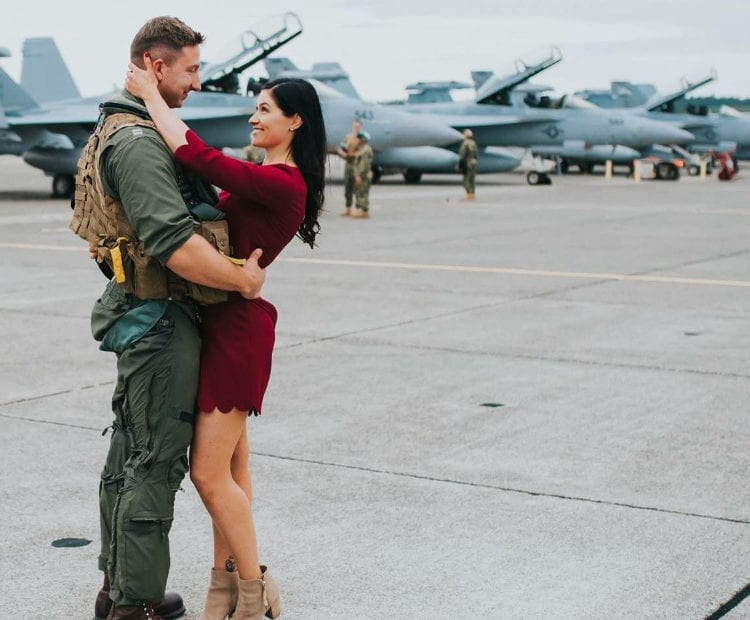 A Travel Nurse Love Story
Travel nursing come
s with so many adventures, and you can never predict who you'll meet at your next assignment. For Kaitlyn, it was an unexpected romance. Kaitlyn is a Pediatric OR nurse from Pennsylvania, and has been traveling with TNAA since 2014.
In the summer of 2016, her recruiter, Olivia, recommended a travel assignment in Seattle that was a great match for her, but she was reluctant to go because it was so far away from home. However, after some convincing by her family, she took the plunge and decided to go for it because it was a great opportunity at a prestigious pediatric hospital.
Little did she know accepting that assignment would become the best decision of her life, and that her future husband would be there waiting for her!
When Kaitlyn arrived in Seattle, a mix of fate and help from her faulty GPS led to her stumbling upon a handsome Navy pilot, Casey. Kaitlyn and Casey quickly hit it off, and she knew they had something special. "When I met Casey and found out he was a pilot for the U.S. Navy, I knew our lives together would be a little crazy," said Kaitlyn, "but after just a few dates I knew this man was special and I was willing to do whatever it took to make things work."
During the time they've been together, Casey has been deployed twice. They have different careers, but bond over the fact that they have fast-paced jobs where people's lives depend on them daily. Kaitlyn says one of the best things about being a travel nurse is that she can adjust her plans and schedule to fit his. When Casey had to deploy overseas for six months, she took an assignment back home in Pennsylvania and spent time with her family. She even took a break in between assignments to visit him while he was away in Japan, and was able to return to Seattle to be there when he got home.
Kaitlyn told us that she often feels baffled about how her journey has brought her to the right place at the right time to find such happiness. She credits travel nursing, which made her step outside of her comfort zone. "The last year and a half with this man has been the greatest time of my life," she said, "and two weeks ago Casey got down on one knee and asked me to keep it that way forever!"
At Travel Nurse Across America, we find joy and satisfaction that our travelers find so much more than employment in their travel nursing journey. TNAA team members like Olivia often form friendships with long-time travelers, and find themselves celebrating stories like this along with them. Our team is dedicated to providing a great travel nursing experience for every nurse, and we love hearing about stories like Kaitlyn and Casey's!
Congratulations, Kaitlyn and Casey! 💓