March 2, 2023
TNAA's Spring 2023 Allied Health Scholarship Winner: Samantha P.
Join us in congratulating Samantha P., TNAA's $2,500 spring 2023 Allied Health Scholarship recipient. Samantha is studying to become a physician assistant (PA) at the Massachusetts College of Pharmacy and Health Sciences. After graduating in 2025, she aims to work as a surgery PA.
"I am driven by the very highest level of achievement," she shared with TNAA, "and am excited to pursue a career that has a high impact and high reward."
Samantha began her journey toward becoming a PA when she was 16 and working as a paraprofessional for Melissa, a 26-year-old woman with Down syndrome. In addition to helping Melissa with her home activities, Samantha accompanied Melissa to her doctor's appointments, where she met many nurses, doctors, respiratory therapists, and physicians. Working with Melissa inspired Samantha to follow her passion for the healthcare field. 
Her Healthcare Career Background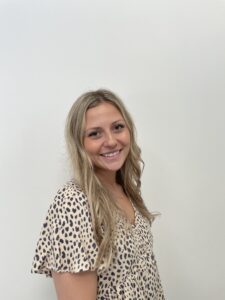 After participating in a job shadow for a radiology technologist, Samantha channeled her determination and passion and completed a two-year radiology program. 
"I started my first clinical rotations at the Elliot Hospital in Manchester, NH, where I learned a tremendous amount of experience and information regarding the different healthcare career fields," she recalled.
During her two-year clinical rotations, Samantha had the opportunity to shadow in the Interventional Radiology (IR) Department, eventually leading her to transfer to the Interventional Radiology Department at Southern New Hampshire Medical Center. This experience propelled Samantha's career goal of becoming a PA. 
"Becoming a vascular interventional technologist…enabled me to work directly with some very skilled radiologists, nurses, respiratory therapists, physician assistants, doctors, and nurse practitioners," she said of her experience. "One of the most important aspects of being an interventional radiologic technologist is [being] directly involved in procedures to invert life-threatening diseases while maintaining strong teamwork for one ultimate goal."
What's Next for Samantha
After she finishes school, Samantha plans to give back to her community by providing underserved communities with high-quality healthcare. As an IR technologist, she has witnessed the juxtaposition of providing patients with the healthcare they need while seeking approval for these procedures from their insurance companies. 
"When I become a PA, I would like to provide great quality healthcare while also being mindful of this issue," she said. "I want to fix this problem at its source and help patients and families."
Additionally, she can see herself one day becoming an allied health traveler and believes the opportunity would provide her with a well-rounded understanding of healthcare in the United States.
Apply for TNAA's Allied Health Scholarship
Good luck with your studies, Samantha! We can't wait to see where your career takes you, and we hope this scholarship helps you on your journey to becoming a physician assistant.
TNAA, one of the country's top 10 healthcare staffing agencies, will offer its next $2,500 Allied Health Scholarship in the fall of 2023. Applying is simple. Visit our Allied Health Scholarship page to fill out your application today.