March 25, 2022
A Full Customer Support Team for Healthcare Travelers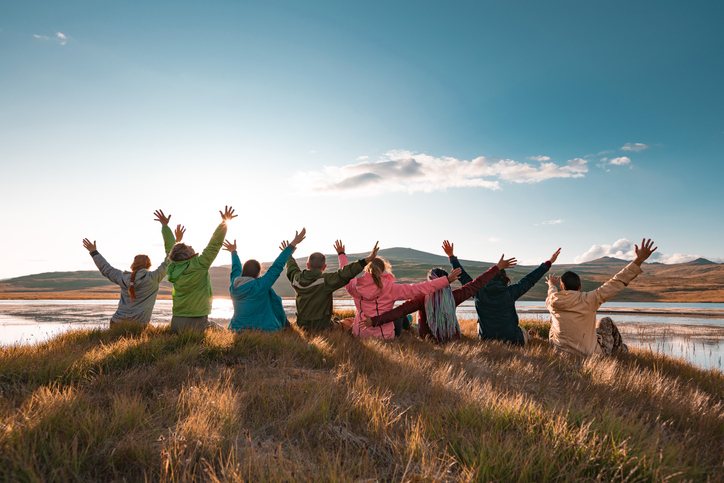 You might not realize all the TNAA resources available to you, including all the departments that work hard behind the scenes to get you on assignment. Give us a minute to explain our customer support team model and why we think a team effort is the best way to back healthcare travelers.
TNAA's full-team approach helps us get travel nurses and allied travelers on assignment faster. You know those headaches like housing, compliance, and figuring out benefits? We have experts who specialize in each of those areas, and they are eager to help!
Your TNAA Recruiter
A huge part of our customer support team is our growing group of travel nurse recruiters and allied health recruiters. Your TNAA recruiter will stay connected and form a close relationship with you. They take time to map out your personal and professional goals and find the assignments that align with them. Picking a great recruiter is essential to your success – you're putting a big part of your career in their hands! The best way to find someone who matches your vibe is to read through their bios, check out reviews, or ask your traveler friends for referrals!
Quality assurance, or compliance, as a traveler can seem overwhelming if left to do it on your own. Traveler compliance involves securing the right licenses, certifications, and immunizations, staying up-to-date on training, and taking a drug screen and background check. With TNAA, our quality assurance team owns this process. We have experts to help you through every step, from collecting all your documents to scheduling your appointments to reminding you when there's a license to renew. Oh, and did we mention we pay for everything? It doesn't get much easier than that.
Housing can be a major pain point for healthcare travelers, but TNAA housing specialists know the market. Our housing department is available to help all travelers. Tell them your needs and price point, and they'll steer you toward housing options that comply. They can even help when you're traveling with family, pets, or friends.
Our Clinical Services team is just a phone call, text, or email away to provide you with onboarding education, support, coaching, and feedback. Several members of this team are actual nurses who continue to take hospital shifts, so they get exactly what you are experiencing. When you need to talk to someone who can empathize with you, TNAA's Clinical Services team is ready to listen.
Your HR Specialist
Have a question about travel nurse insurance? Need to know the bridging policy if you're an allied traveler? Want to know about our 401(k)? Your HR specialist can help with all this and more. They can walk you through all of our traveler benefits and offerings, and they are constantly adding programs to strengthen TNAA's benefits package.
Your Payroll Specialist
Your pay is important, and our payroll specialists keep track of every aspect of it! Each TNAA traveler is assigned a payroll specialist who can answer questions related to your paycheck, how to report hours or correct missing hours, and how to access paystubs or your time tracker. This team works hard to ensure your weekly pay is accurate and on time while you're on assignment.
A Team Is Better Than One
At other agencies, you might field all your questions to a recruiter or handle many responsibilities on your own. At TNAA, you can connect directly with a specialized expert through our customer support team model. Our company's main focus is serving you, and TNAA's full-team approach aims to make your life easier as a healthcare traveler. If you're ready for this career move but don't know how to support yourself while traveling, choose TNAA. We'd love to help. Start your application today!