November 6, 2023
TNAA's Fall 2023 Allied Health Scholarship Winner: Namita D.
Please join us in congratulating Namita D., TNAA's $2,500 fall 2023 Allied Health Scholarship recipient. Namita is studying Microbiology at North Carolina State University and plans to become a Physician's Assistant (PA) when she graduates in the spring of 2026. She also plans to pursue her master's degree.
"My passion for healthcare and community well-being stems from a fundamental belief of fostering a healthier and more equitable world," she shared with TNAA. "I am driven by a genuine desire to alleviate suffering, promote wellness, and ensure that individuals and communities have access to the care and support they need to thrive."
What Led Her to a Career in Healthcare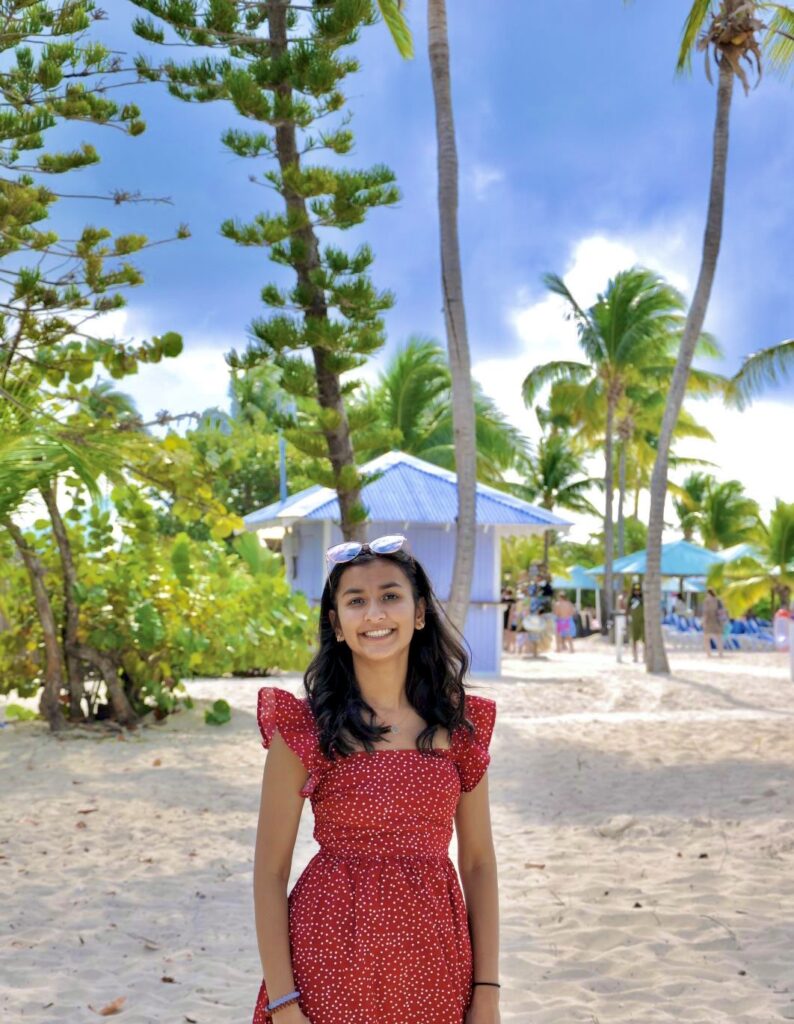 Namita's journey toward a healthcare career was deeply influenced by her grandmother, a dedicated and compassionate nurse. Through her many visits to her grandmother's hospital, Namita witnessed her grandmother's devotion to caring for her patients and providing them comfort. Observing her grandmother's ability to connect with patients, alleviate their pain, and bring them hope led to a deep desire within Namita to follow in her footsteps in the healthcare field.
Through research, volunteering, and job shadowing various healthcare fields, Namita knew that a healthcare career provided a unique opportunity to combine her passion for helping others and her deep interest in the sciences.
"I was drawn to the collaborative nature of the field," she said, "where professionals from different specialties work together as a team to provide comprehensive care to patients. This interdisciplinary approach resonated with me, as I believe that holistic care is essential for promoting the overall well-being of individuals."
Namita also grew up in a multicultural environment that provided her with a broad worldview and multifaceted perspective, which she attributes to her appreciation for diversity, empathy, and an open-minded approach to understanding others. It also helped shape her outlook on the healthcare system and recognize the need to advocate for social justice and equality across healthcare.
"I witnessed firsthand the impact that healthcare disparities have on marginalized communities," she said. "These experiences ignited a passion within me to address these inequities and improve access to quality healthcare for underserved populations."
What's Next for Namita
Namita believes that becoming a Travel Allied Professional will allow her to work with different patient populations, cultures, and communities, enabling her to broaden her knowledge base and become a more well-rounded healthcare professional.
"As an allied professional, I will have the opportunity to live and work in different cities, states, or even countries, allowing me to experience different healthcare systems, cultures, and communities," said Namita. "Traveling will enable me to learn from colleagues with varying backgrounds and perspectives, fostering personal and professional growth."
While she's interested in traveling to locations with rich cultural heritage and diverse healthcare landscapes, she's also interested in immersing herself where she could make a significant impact, such as a rural community in a developing country.
Apply for TNAA's Allied Health Scholarship
Good luck with the rest of your educational journey, Namita! We look forward to seeing where your career takes you, and we hope this scholarship helps you on your journey to becoming a physician assistant.
TNAA, one of the country's top ten travel nurse staffing agencies, will offer its next $2,500 Allied Health Scholarship in the spring of 2024. To apply, fill out our scholarship application. The eligibility requirements, deadlines, and award information are available on our website.