July 5, 2016
Travel Nurse Tips: How to Compare Pay Packages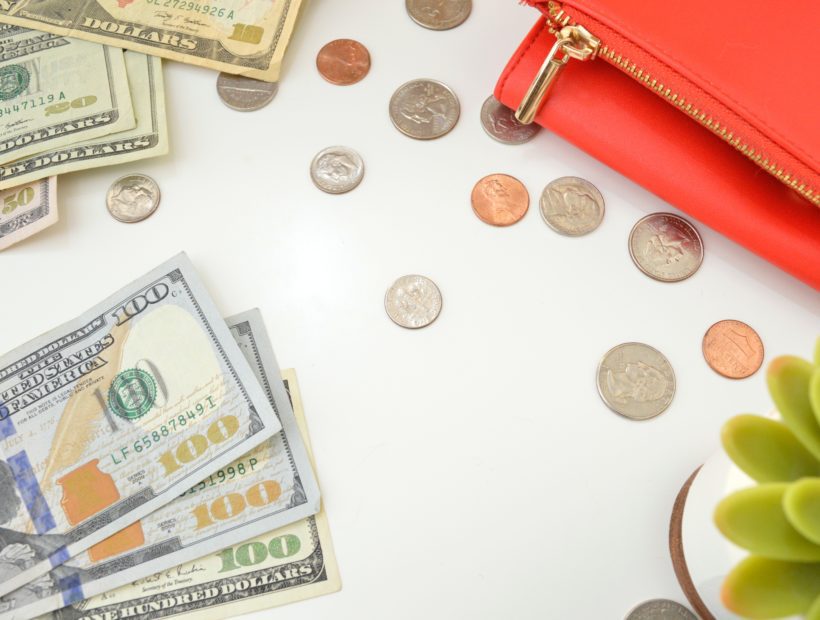 The numbers don't lie! It's hard to ignore the big paycheck that comes with a travel nursing career. In fact, that's often the first thing on a staff nurse's mind when deciding to research travel nursing agencies. Of course, the savviest travelers tend to shop around with different companies before signing a contract. But what's the best way to compare these very different pay packages? Here are some things to consider.
Don't Confuse Hourly Rate and Hourly Equivalent
When looking at job postings, make sure you're clear on whether a company has posted the assignment's hourly rate or hourly equivalent. If it's an hourly rate, that's the taxable amount of money you are paid per working hour, not including any housing per diems or pay for meals and incidentals. If you see an hourly equivalent, that represents the hourly rate you would be paid per working hour, plus the housing per diem and pay for meals and incidentals in an hourly format. Because your housing per diem and meals and incidentals are always paid at a daily rate, they must be recalculated in an hourly format to be included in the hourly equivalent. The hourly equivalent will be much higher than just the hourly rate, so it's important to know which one you're seeing.
In general, it's best not to rely on these advertised rates as a realistic idea of what you can expect to be paid for the jobs listed. There are so many factors that come into play when setting up a contract for a travel nursing assignment that each scenario is completely different. Your best bet is to talk with an experienced recruiter who can walk you through the details and help you set up the right contract for your needs.
Look Beyond Estimated Take-Home Pay
When studying a contract for a potential travel nursing assignment, it's easy to focus a little too hard on the estimated take-home pay. For first-time travelers, it's probably a pretty big number to see, and when comparing pay packages, it seems like the simplest way to see who is offering the best deal. But as your recruiter can help you understand, there's a lot more to it than just one number.
A lot of factors go into that final take-home figure, including housing, meals and incidentals, taxes, and benefits. Even the slightest variation in any of these can affect your take-home pay, so make sure your pay package has been set up exactly to your specifications. For example, if one company quotes a pay package using an extremely aggressive tax rate, the take-home pay may seem much larger than that of another company. When it comes time to sign the contract, the case may be that the tax scenario they've suggested is unreasonable for you, or may put you in a dangerous situation come April.
All Those Benefits Really Add Up
Some of the most important parts of a pay package aren't listed with the numbers, at least initially. The benefits package each agency offers surrounding pay and time off can make or break the total amount of money you earn on the entire assignment. As seasoned travelers know, it's important to look at your total hours and pay for the whole assignment, not just week to week.
At Travel Nurse Across America, we offer Guaranteed Pay. Many contracts allow a hospital to call off a set amount of shifts without penalty to the hospital.  When that occurs to a traveler on contract with TNAA, their per diems are not affected. However, many agencies will not pay per diems or retract them if the traveler doesn't get their hours as a result of low census. Depending on the contract and the amount of allowable low census call-offs by the hospital, this could result in a difference of thousands of dollars between a healthcare professional traveling with TNAA vs. another agency. So, look at it this way – it might appear as if one company is paying $50-$100 more, but if your contract states that the agency has the right to cancel one shift every other week without pay, think about how much money you would lose over the course of the entire contract. With Guaranteed Pay, you know exactly how much pay you'll be receiving, regardless of any canceled shifts.
One benefit that is unique to TNAA is Paid Sick Leave. We offer Paid Sick Leave to all of our travel nurses working in every state, and it starts accruing from day one of your first assignment. Our nurses are eligible to use the time they've accrued as soon as it's available and as long as they are actively on assignment with TNAA. It can be used for a variety of personal health reasons. Without Paid Sick Leave, you would be forced to miss shifts without pay, which adds up quickly!
Another helpful benefit is what we call Your Way Is Paid. TNAA pays for or reimburses our travelers for 100% of the costs associated with all licenses, certifications, physical examinations, and immunizations needed when taking an assignment with us. All of those fees might be a four-digit expense, which equates to a benefit of several dollars per hour of pay! It's important to remember these benefits when considering the overall value of a pay package.
Do Your Homework
Comparing pay packages from different travel nursing companies is difficult. With so many intricate details and many companies throwing important information into tedious fine print, it's often hard to do an "apples to apples" comparison. To make the fairest assessment possible, make sure to take your time and consider important factors beyond just the pay you'll be taking home, like benefits, time off, and taxes.
Would you like to speak to a member of our recruiting team about your travel nursing career? Start your application today!