September 20, 2019
Traveler Tips for Staying Healthy on Assignment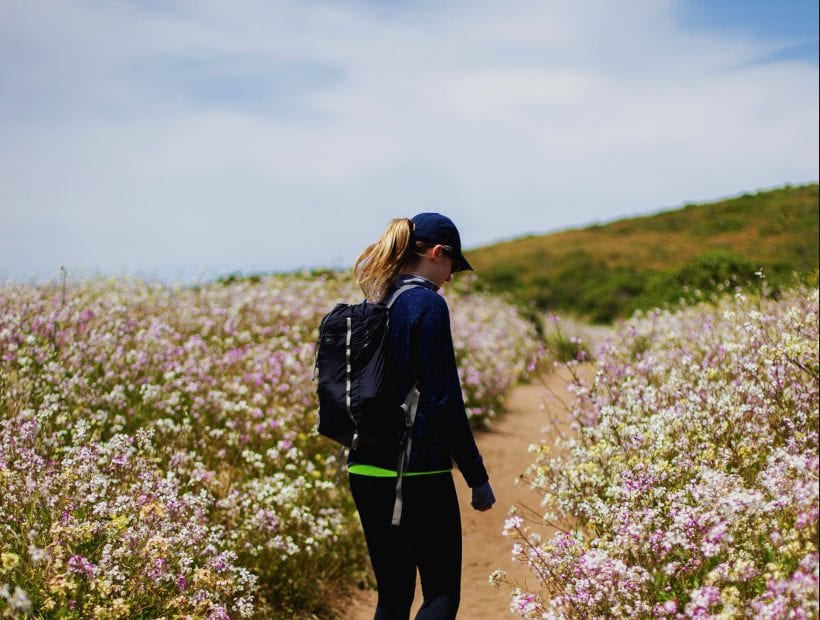 How Do Health Care Travelers Stay Healthy on Assignment?
As a traveler, you spend the majority of your time caring for others. Health care travelers are in and out of facilities with sick patients regularly, and that can take a toll both physically and mentally. By now, most of us are familiar with the concept of self-care and why it's essential, especially for the mental health of travelers. For many of our travelers, creating consistent habits helps maintain balance, keeping them healthy — and, as we know, consistency can be a unicorn: seemingly unattainable. So we asked our travelers how they manage to stay balanced and healthy. 
Dacia, L&D Travel Nurse 
Meet Dacia! If you're looking to be inspired to prioritize your health, give her account a follow! Dacia works in Labor and Delivery and doesn't let being a busy nurse stop her from getting a workout. Whether it's a quick 30-minute session at her Airbnb or hitting the gym, Dacia keeps it real; showing how she finds balance.
View this post on Instagram
Our lives can be all over the place at times, and maintaining a sense of normalcy is probably the healthiest thing you can do! Here are some of my daily routines!
Sleep

: Getting 7-8 hours of sleep is key to a healthier lifestyle and helps to decrease your risk of developing serious health conditions. 

Water

: Staying hydrated helps your body remove waste, lubricates your joints, and facilitates all bodily functions that occur daily.

Apple Cider Vinegar

: Drinking ACV offers a plethora of benefits! These benefits include weight loss, reduced cholesterol, lower blood sugar levels, and even improved symptoms of diabetes. A teaspoon or two mixed with water is all you need. 

Ginger Tea

: Drinking ginger tea helps improves digestion and is anti-inflammatory.

Multi-Vitamin

: Your body needs nutrients for reproduction, maintenance, growth, and regulation of bodily processes. I help my body by supplementing with a good vitamin!

Self-care

: Take time for self-care. Don't forget YOU! You can read a book, do a face mask, get a massage, nurture your plants, etc.

Stay active

: Move your body! Aim for 30 mins 3-5 times a week; this is enough to help improve/maintain health and begin a weightloss journey. Get your heart pumping with a brisk walk, jumping rope, hiking, swimming, or biking. Plus, these activities will help you explore your assignment area! 

Healthy Meals/Superfoods

: Focus on getting fruits and veggies. A diet rich in fruits and vegetables helps maintain a balanced diet, and in turn, helps to maintain a healthy weight.
Do this 80% of the time, and you be able to enjoy the holiday meals guilt-free this season! Continue to maintain hand hygiene, and if you can, get a flu shot this season!
Ethan, Cardiac PCU Travel Nurse
Meet Ethan, a cardiac PCU nurse who makes a point to explore and experience as much as possible while on location. If you love to spend your downtime relaxing in nature and enjoying a local brew, give Ethan a follow! While being physically active boosts your overall health, Ethan has found that striking a balance between adventuring solo and maintaining a social life keeps him healthy.
View this post on Instagram
"They're all outlets for me — fishing, biking, hiking, and paddling — they're all ways that I disconnect from the stress of work, life, and just being busy. While I love the time by myself, I don't think you truly experience all a town has to offer unless you get to know the people there."
Enjoy the Moment

: Allow for time with no distractions or interruptions to merely enjoy the moment. Don't worry about deadlines, setting up that next assignment, housing, patient reassessments, admissions, med passes, or that one patient you're worried might crash.

Interact with Locals

: Experience a town by getting to know the people: coworkers, the barista who makes your coffee before work, anyone! I'm still friends with and occasionally talk to people I met on my first assignment. You meet people from all walks of life, and I think, if you allow it, they can all teach you something about yourself. Take those lessons with you to your next assignment.
It can take time, but setting up a social circle is necessary. Otherwise, it can be a very lonely 13 weeks, and you begin to look for the end instead of enjoying the time you have left. 
Tiffany, ICU Travel Nurse
Meet Tiffany, an ICU nurse on a mission to enjoy everything a location has to offer. Her Instagram perfectly shows that she's all about striking a balance between exploring, exercising, and experiencing the local cuisine. For Tiffany, it's all about prioritizing and making time to do the things you want and need to do to live a healthy, happy life.
Meal Prep: 

I work nights, so meal prepping is critical for the nights I work. I need healthy snacks and lots of water.

Exercise and Activity: 

I make it a priority to get 20-30 minutes of activity every single day at a minimum — even if that means waking up a little early before work! Hiking, biking (both outdoors and Peloton), and yoga are my go-to's for physical activity. 

The Great Outdoors: I love hiking and exploring my assignment location. When I'm outside, I feel so centered. Bonus, check out Tiff's take on Spokane, Washington or follow her on Instagram for pictures of that big, beautiful Montana sky!
Eat and Drink Local:

My favorite post-hike meal is a good burger and a local beer! By staying on track throughout the week with meal prepping and exercise, I never feel guilty about enjoying the regional fare!