April 3, 2007
Travel Nurse Stories: My Life is a Paid Vacation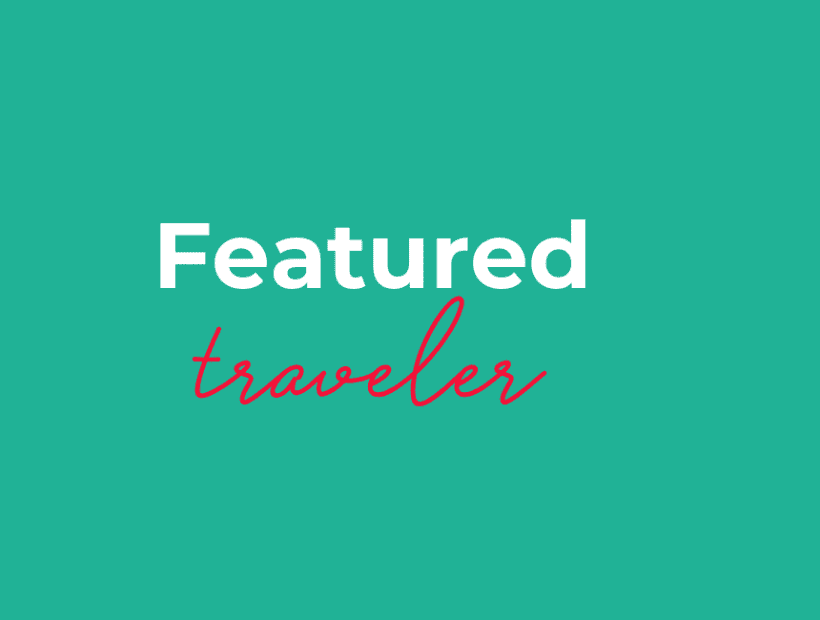 Meet Janet McGirl, RN
After my divorce, I decided to go to college. I was working with a girl in a restaurant who convinced me I should become a nurse. I actually got to go to college on a football scholarship, not as a player but as the team's manager. I started my career as an RN in a surgical unit working mainly with ortho patients; I now work primarily as a telemetry RN. My only regret about becoming a nurse is that I didn't do it 10 years earlier!
I had heard about travel nursing in college and thought it was the perfect fit for me! In fact, from the time I heard about travel nursing I worked and trained solely to become a travel nurse. I worked for two years to gain experience before applying, and I purposely floated to as many units as I was qualified to work in to gain as much experience as possible! I have now been a travel nurse for 10 years!
I had worked with a couple of different travel nurse companies before coming to Travel Nurse Across America but had "issues"…particularly not getting paid when I was supposed to. I signed on with Travel Nurse Across America based on the benefits that were offered and the level of service. There was one time I did not receive my deposit on time and I called after hours to find out where it was. I was impressed that I actually got to talk to a human, even though it was after hours. She worked hard making calls to find out what had happened, even waking staff members up to get an answer for me. I was called back by 11 pm and told the money was in my account but there had been a technological glitch so it had not been posted. Travel Nurse Across America was not burdened by my call, in fact, they appreciated it because the same error had happened with several other travelers and it gave them the heads up to contact all involved and assure them the money was in their accounts, even if it had not posted. That's what I consider true service, and that's why I have stayed with Travel Nurse Across America!
My Life as a Travel Nurse is Paid Vacation
My first assignment was in Okeechobee, FL and then I moved close to your home office to Pine Bluff, Arkansas. Interestingly, in Pine Bluff, they put me in charge of the unit after only two weeks…I think they were pretty desperate for nurses! It's a little hard to remember all the places I have worked since then but I know I have traveled to southern California, northern California, Alaska, Las Vegas, Phoenix, Milwaukee, Indianapolis, Austin, Albuquerque, Kansas, Missouri, and at least three more locations throughout Florida. I even spent nine months in Hawaii! I normally choose my assignments based on where my friends and family live, or I simply choose a place I have dreamed of going. I am always asked if I have a favorite location or assignment, but it is just too hard to choose! There are positives and negatives to all assignments…sometimes I love the people I work with and the hospital, but it is not my favorite location. And sometimes I love the location but couldn't call the hospital my favorite. Overall it has been a wonderful experience, and the positives far outweigh the negatives, so I plan to keep on traveling! In fact, my goal is to work for at least 3 months in every state in the United States!
I enjoy reading and traveling outside of being a travel nurse. I went to London a few years ago and a friend of mine recently returned from Norway. It sounded like a fantastic place and has me itchin' to go back to Europe! I have also been invited to work short-term for a clinic in Guatemala, which I am seriously considering! Another one of my favorite hobbies is hot air ballooning!
My life is a PAID VACATION…can you really get any better than that? I can go wherever I want and get paid to have new adventures! When I have seen all the sites and taken in all the experience offered by a particular location I know it is time to move on. I also like to keep a very flexible schedule that I am in control of. When I negotiate a contract I know it is not the place for me if they are unwilling to work with my schedule…but there are always plenty more places that are! The only challenge I have found is packing…I just don't like packing very much! I have recently purchased an RV to travel in so I can kiss my packing woes goodbye!
First and foremost choose a good company and a great recruiter!!! Your recruiter is your LIFELINE. Donna Dickson is my recruiter here at Travel Nurse Across America and she is fabulous! She is very traveler friendly…by that I mean I know she will always work hard for me the traveler! I have my utmost trust in her because she is honest and lets me know the good and the bad, and what to expect wherever I am considering going. Having no surprises really helps alleviate the stress traveling could cause. Travel Nurse Across America also has many connections across the US to provide a stress free experience when it come to taking necessary classes, licensure, and all the other requirements that go along with being a travel nurse. The ACLS class they arranged for me was the least painful ACLS class I had ever taken, I might even say it was enjoyable! Beyond choosing an excellent company and recruiter, I would also recommend that all new travelers start small and build to a level of comfort when it comes to choosing a hospital for their assignments. With everything new there is to learn at each new facility a travel nurse can easily become overwhelmed. Set yourself up to succeed by working from a smaller facility to a larger facility. I also had a good friend who traveled with me for five years and I highly recommend having that kind of connection and support with you. It was so nice to know I had someone there for me when I got off work and a companion to enjoy my adventure with! Finally…make memories! And start a collection for yourself that involves each location you travel to. I have collected magnets from each state I have traveled to and it's fun to have a memento to remind me of all my adventures…Happy travels!
Read Similar Traveler Stories: